Officially announcing the newest member of the Moody household!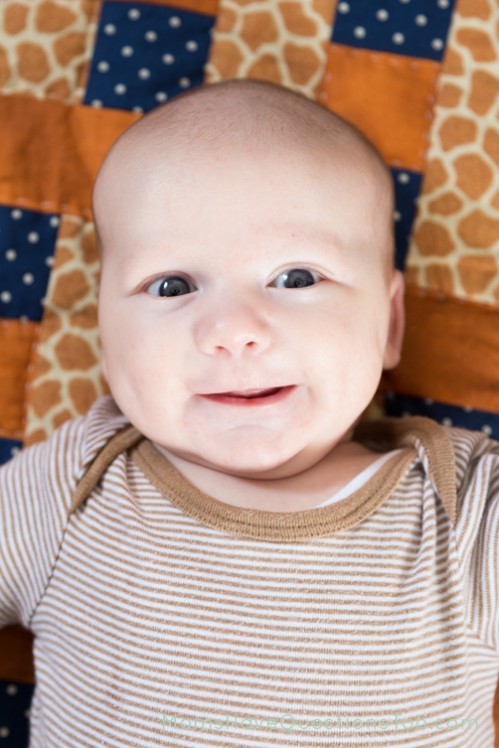 Isn't he so precious? He is loved so much; a little too much by his brothers sometimes, but that's a whole other story. ;) He was 20 in long and just under 9 lbs when he was born, which makes him my smallest baby yet. Yes, I said smallest which is the reason he was also my 3rd c-section.
Ready for the birth story? I had some painfully annoying contractions, so my most amazing and supportive husband took me to the hospital at midnight. Once they were sure I was in labor, my doctor came and did the c-section around 4 am and baby was born. Done.
I could get into this whole thing about how I feel like I've never "really" had a baby because I've only ever had c-sections, but I just don't want to get into it. I know it's completely illogical, but it's still very emotional. BUT, I'm honestly just so happy that I'm not pregnant anymore and that I have my sweet baby that it doesn't seem as big of a deal this time around. Maybe it's just because it's my third c-section and I'm over it. :) Whatever it is, I feel so lucky and blessed to have such sweet boys.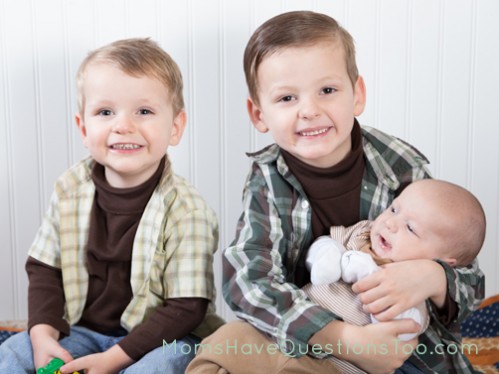 So, what shall I call this newest baby? Henceforth, this baby shall be known (on this blog) as Sport. He is so sweet, sleeps a ton, and smiles the most when Little Bear is playing with him. Smiley Man loves to lie next to him and talk to him. :) I am so, so blessed to have such wonderful children. Of course my husband and I love little Sport so much too. Seeing my husband with our new baby is just about the sweetest thing in the world. Not only is he a practically perfect spouse, he is also a wonderful father.
One last thing I wanted to say, both my mom and dad were really there for me the day or two before Sport was born. It meant so much to have them there to help get me through the last few excruciating days. (I really hate the last few weeks of pregnancy. I'm a wimp.) I know they love little Sport. Thanks mom and dad for being a part of his journey into this world. Love you guys.
Another Baby on the Way (but not for Kirstylee)
Hey, it's Cassidy speaking now :) We've been meaning to post this for the last few months, but in getting ready for the birth of Sport I forgot to get a post up. I am actually pregnant and will be having a baby in March! I am also having a boy and I couldn't be more excited! As you can imagine things have been a little crazy around here as we try and get ready for this new experience in our lives.
Don't worry, Kirstylee and I will continue to blog and you will likely not notice an interruption as we plan to get things all ready to go before this second new baby enters the world. We do want your input on some things that may be changing on the blog but we'll get into that more on Monday. Until then, thanks to all you fantastic readers! We love blogging and sharing our lives with you! Have a fabulous weekend!