Decorating a Christmas tree is always one of my favorite things to do during December. We had so much fun decorating our tree, I wanted to extend the activity a little bit by creating a Christmas tree activity for each of my boys. I created this Christmas tree letter match so Little Bear could "decorate" this Christmas tree.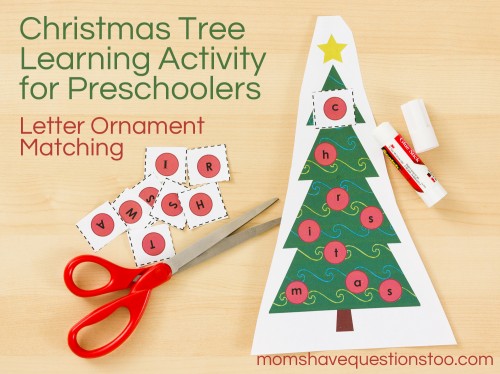 It's a pretty straightforward activity. After you download the Christmas Tree Letter Match, simply cut out the ornaments on the sides of the Christmas tree. Match the letter on the ornament to an ornament on the tree with the same letter. I made boxes around the letters because these ornaments would be too hard for Little Bear to cut individually. If your child can cut something that small, then have him cut out the ornament rather than the box.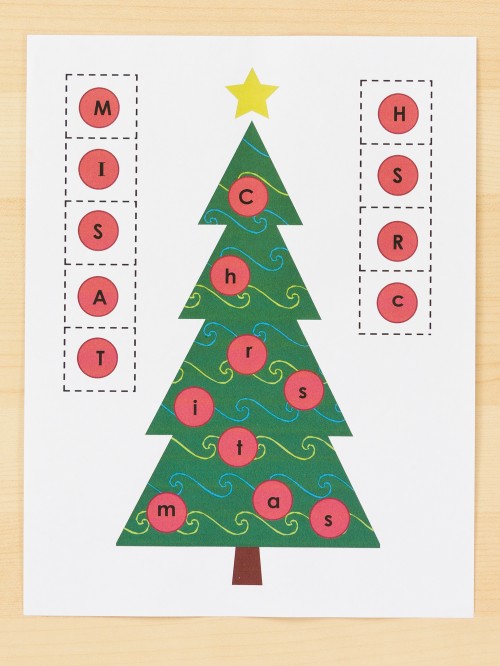 After all of the ornaments were cut out, I had Little Bear pick one up at a time and name the letter on the ornament. He then found the ornament on the tree that had the same letter and named the letter again. Last, he glued the ornament to the tree in the correct spot.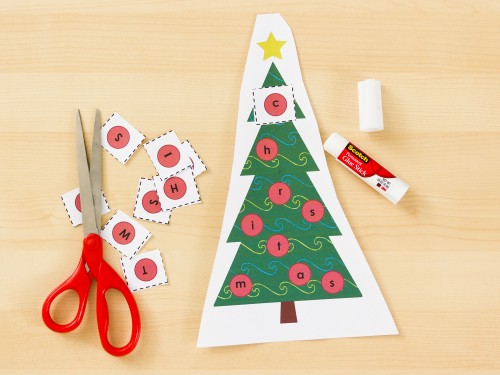 Little Bear really liked this activity and everything about it was great. Except one tiny thing. I have been teaching little bear that "ch" makes the sound /ch/ like in cheese or cherry or church. He was just starting to get it when I threw Christmas at him which doesn't make the /ch/ sound. Oh well, the most uniform rule in English is that there's an exception to every rule, right? It's always a good time to learn that. :)
While I made this activity for Little Bear, I went ahead and made a Ornament Color Match for Smiley Man.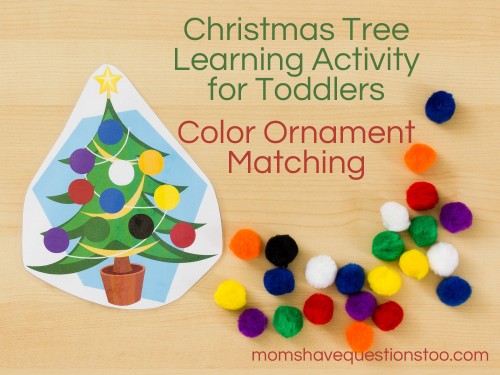 I printed activity page in color, then I gave Smiley Man the correct colors of pompoms to match the ornaments. He doesn't know his colors yet, but this was a great introduction to them. Each time he picked up a pompom, I said, "That is a red (or whatever color he picked up) pompom. Can you find a red ornament?" He usually just sat there so I would point to the red ornament on the tree and say. "There it is. That is a red ornament. Put the red pompom on the red ornament."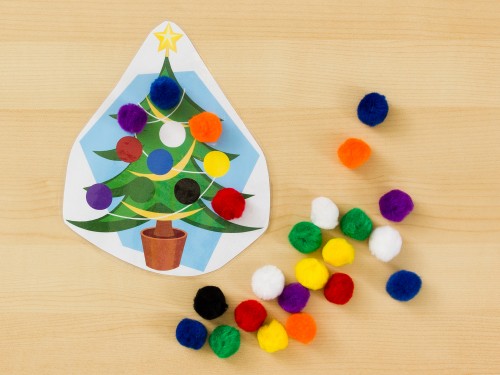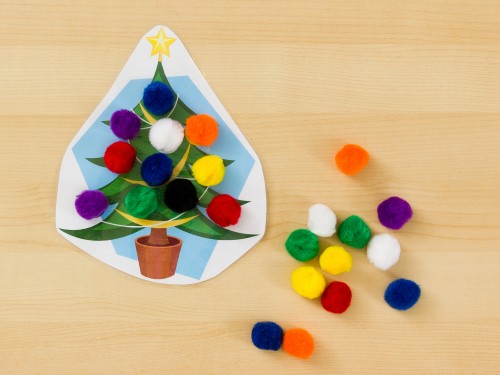 Smiley Man started to get it by the end. He doesn't really know his colors yet, but this was probably the perfect way to introduce them to him. This activity would also work well with a child that knows the colors, but still needs some practice.