What is a basic cooking skill that college students should know? How do I cook rice?
The idea behind this series of posts it to cover the basic techniques you need to know for the recipes in a cookbook that we are publishing soon! The cookbooks will include basic recipes that are perfect for missionaries and college students.
Kirstylee and I both have younger siblings who are in college or who are preparing to go on missions for our church (The Church of Jesus Christ of Latter-day Saints). I am currently living at my parents house (we are moving into an apartment in January, yay!) and am realizing how little my brother (who is 18) knows about cooking. To give him some credit, he really does know enough to get by, but I have such an awesome mom who cooks for us all the time that he hasn't really needed to learn much.
When Kirstylee mentioned this cookbook idea to me I thought it was great! I also thought it would be a good idea to teach some of the basic techniques you need to know for the recipes in this book. I took the opportunity to teach these skills to my brother who was happy to learn.
Like I said, these are pretty basic cooking techniques. Most people could probably figure them out on their own but it always helps to have someone show you how to do something. I think cooking comes naturally for a lot of people but for most it takes some practice. I am a little bit in between. I "think" I know how to cook but I'm always surprised how often a technique is different that what I thought.
So, for the first cooking technique… Rice!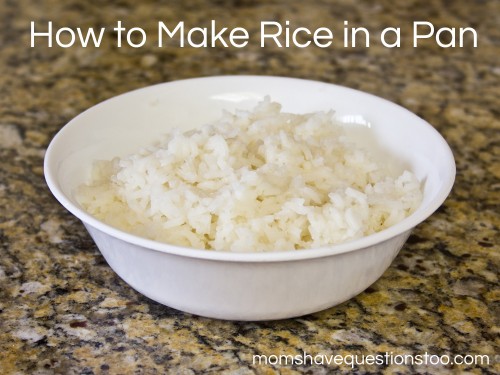 I will admit, I have it easy when I make rice because I have an awesome microwave rice cooker from Pampered Chef that someone gave us for our wedding (this one also had good reviews on Amazon). It pretty much eliminates any work associated with cooking rice. But, my parents don't have a rice cooker (nor do most college students) so I've realized how important this skill is. Rice is so cheap and a great way to make any simple meal a little more substantial and filling. Plus, add a little parsley on top and rice looks so gourmet!
Ok, on to the good stuff. First off, it's generally a good idea to rinse off your rice. Not absolutely necessary, but cleaner is always better, right? If the holes in your colander are too big for rice, just put the rice in a bowl, run some water over it and dump out the water using your hand or a plate as a strainer.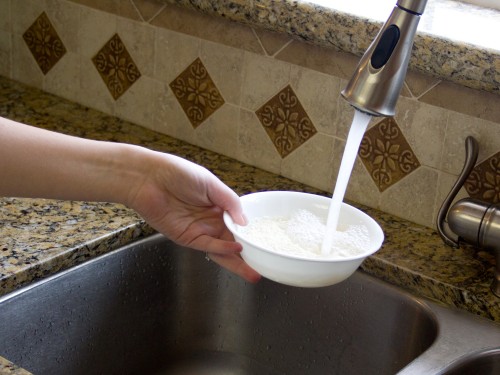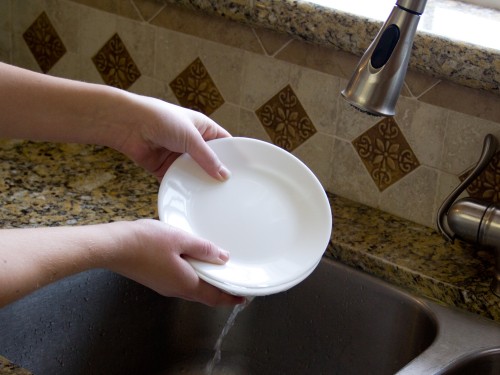 Check your package for specific instructions, but generally you cook rice with a 1:2 ratio. 1 cup of dry rice needs two cups of water. It will also make 2 cups of cooked rice. Make sure you read the instructions in your recipe to see if the rice measurement is dry or cooked.
So, put the rice and water (and a little salt and butter if you'd like) in a saucepan and bring it to a boil.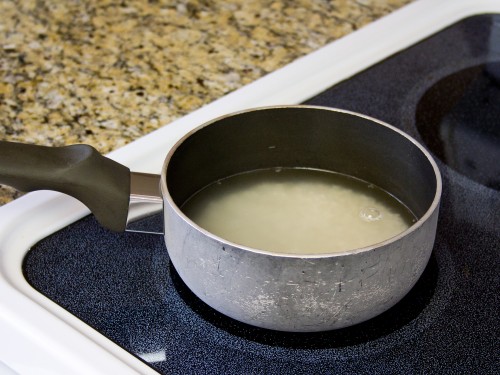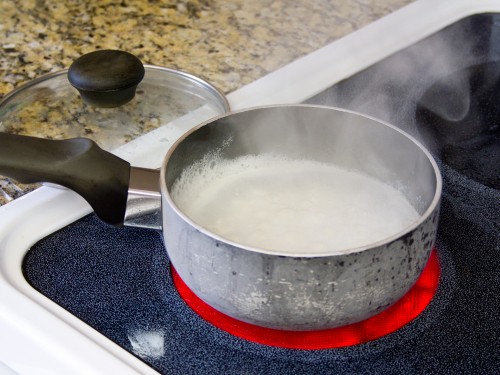 Once the water is boiling turn down the heat to medium and then put the lid on the pan.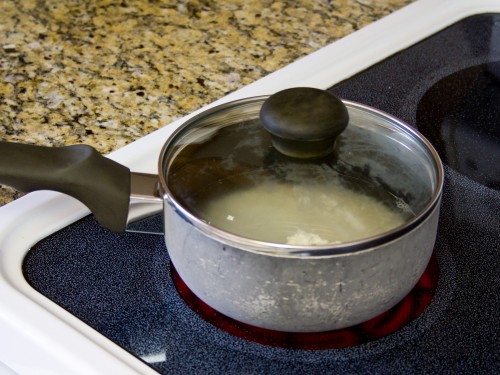 You'll let the rice simmer for about 12-15 minutes with the lid on. Check the rice at about 12 minutes. If the water isn't all the way absorbed leave it on longer. Once the water is absorbed take the pan off the heat and fluff the rice. Let it cool for a few minutes and then you are good to go!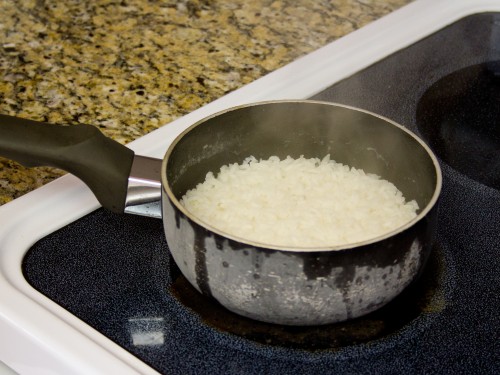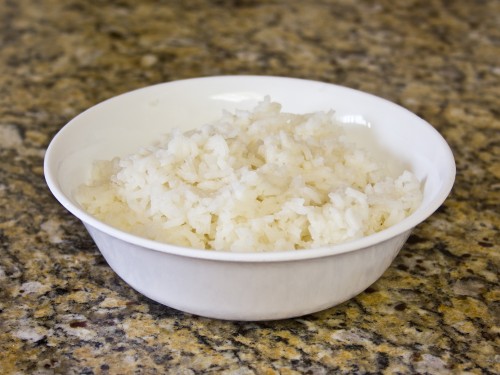 The rice should be firm but not crunchy. If your rice is crunchy it should have cooked longer. You can add a little bit of water and put it back on the stove if it is crunchy; no one likes eating crunchy rice.
So there you go! Now you can cook rice. Rice is such a great thing to eat when you are on a tight budget because it is tasty, filling and best of all cheap! Quite a few of the recipes in our cookbook use rice so it's definitely something that will come in handy!