How I can donate to a good cause this Christmas?
Every year for Christmas my family finds someone in need to give to. As individuals we decide how much we are willing to give and put it in an envelope anonymously. We then take the collected money and some how pass it on to the cause we decided to give to. One of my cousins has been doing a service project in Guatemala for the last few years and is currently raising money to go again in 2013. As a family we decided this is what we would give to. Here is a little bit more about it:
When Kevin Linsley's dad passed away 6 years ago, he started looking for a way to give some kind of service work or charity to widowed women. He was blessed to meet the founder of the Hirsche Smiles Foundation. For the last three years he has been able raise money to go to Guatemala and build homes for widowed women with this foundation. Kevin and the foundation will be in Huehuetenango, Guatemala from the 19th to the 26th of January!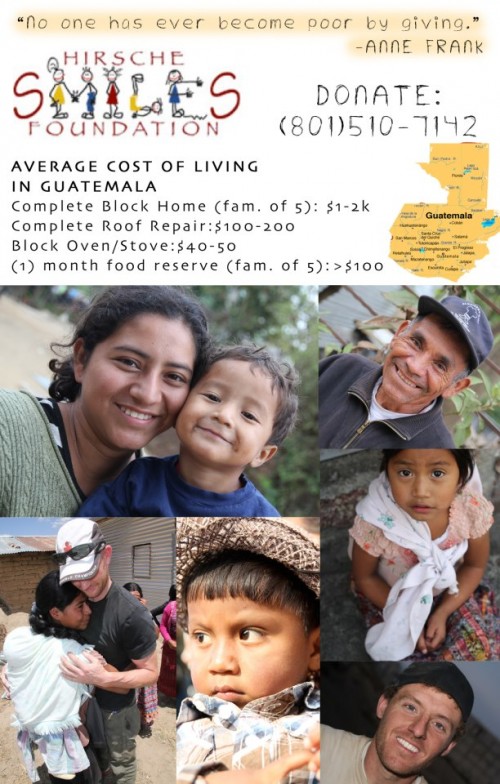 Here is an idea of how a small amount of our money can do so much there:
Complete block home: (family of 5) $1-2k
Complete roof repair: $100-200
Block oven/Stove: $40-50
1 month food reserve: (family of 5) $100
If there is any one who is able to donate contact Kevin at 801-510-7142.