How can I keep my kids busy during General Conference? What are some quiet activities for toddlers and preschoolers?
Below are some activities that are meant to keep your toddler or preschool aged child busy and quiet during General Conference. If you would like to see more General Conference activities, go to the Toddler General Conference Activities page or the Preschool General Conference Activities page. Or, if you want, check out more information about LDS General Conference. Enjoy the activities!
*Get all of our General Conference printables in one easy download here.*
Toddler General Conference Activities – Straws and pipe cleaners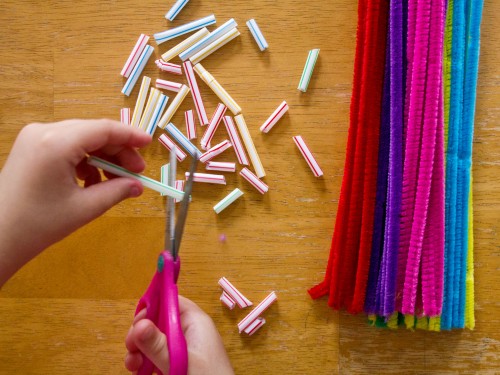 Get some straws and cut them up into smaller pieces. Make sure the pieces aren't so small that they become a choking hazard. Now, take a pipe cleaner and bend a little bit on one end so that the straw pieces won't fall off.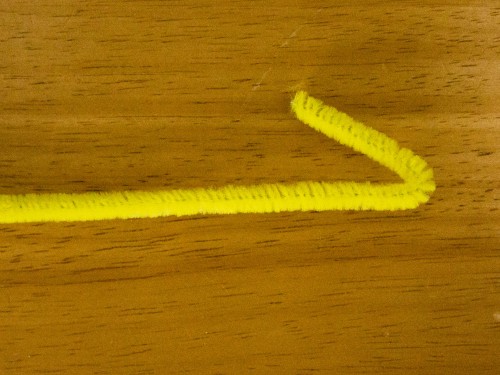 Now, show your toddler how to put the straw pieces on the pipe cleaner as if he was beading a necklace. This activity is nice because it isn't exactly beading so the boys won't complain. Can you tell I only have sons? ;) Also, using the pipe cleaner rather than string means that the "string" is much sturdier. This is great for young toddlers who can't really bead yet. It really helps with hand eye coordination when your child puts the straw onto the pipe cleaner. Plus, if you use fun colored straws, your toddler will love it even more.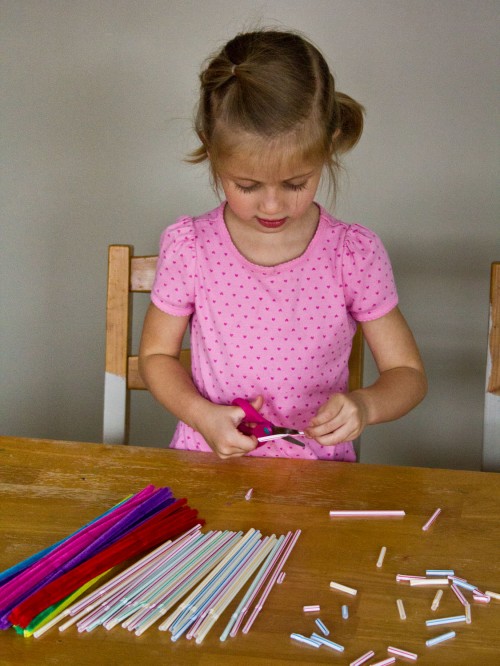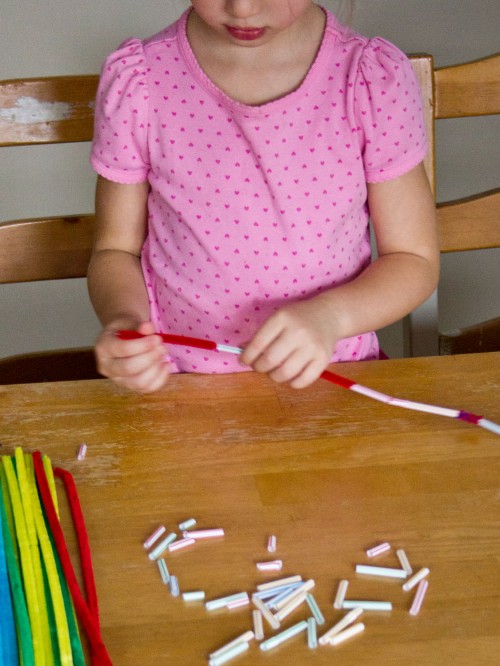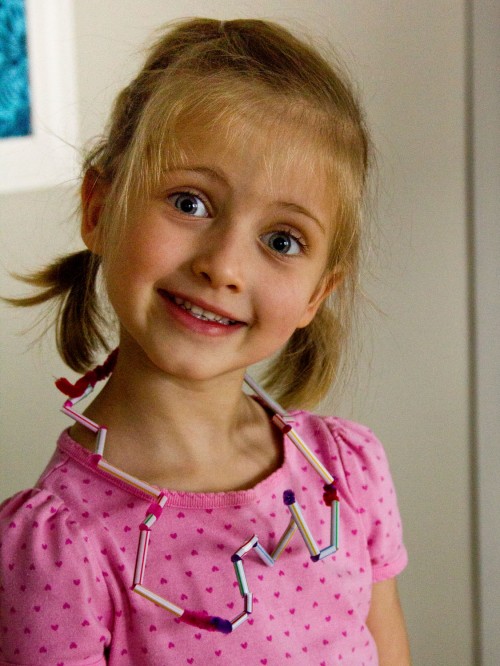 Preschool General Conference Activities – Play-dough mats
Have you ever heard of play-dough mats? They are pretty awesome especially for a preschooler who has maybe played with play-dough a little too much and is now bored with it. A play-dough mat is simply a laminated piece of paper that has an activity to complete with play-dough (you can use contact paper or packing tape to laminate or just leave it plain, but you won't be able to reuse it). I'll be giving Little Bear three play-dough mats to use during General Conference. I was going for a gardening theme because prophets have told us to plant gardens during General Conference. I'll just slip in that little factoid to Little Bear while I'm getting this activity out for him. Yeah, I'm pretty sneaky like that. I'll be printing this play-dough mat from prekinders.com. I'm probably just going to print the toddler one with no numbers, but I might end up printing one or two of the numbered ones.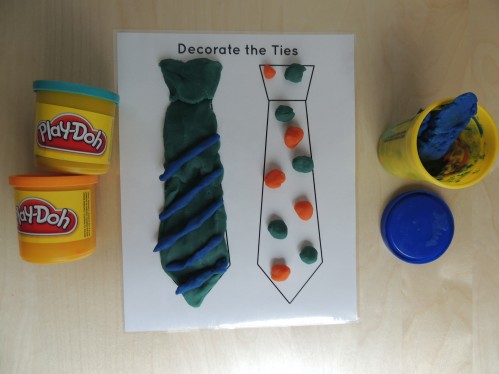 I'll also be printing these two play-dough mats that I made. They are both pretty easy, put apples on the apple tree and put black or yellow play-dough on the pumpkin to make it a Jack-o-Lantern. I also made these General Conference Playdough Mats that you are welcome to download. Here is a great link to some more play-dough mats if you are interested. Here is a link with some instructions for homemade playdough in case you don't have any playdough at home. We will be using store bought play-dough because we have a ton of it from a black Friday sale a year or two ago. I love those sales. :) This should be extra fun for Little Bear because I've have the play-dough put away all month so it will be a real treat to FINALLY get to play with it at General Conference.