How can I keep my toddler busy so I can listen to General Conference? What activities can my preschooler do to stay quiet during General Conference?
Below are some activities that are meant to keep your toddler or preschool aged child busy and quiet during General Conference. If you would like to see more General Conference activities, go to the Toddler General Conference Activities page or the Preschool General Conference Activities page. Or, if you want, check out more information about LDS General Conference. Enjoy the activities!
Toddler General Conference Activities – Tearing Paper
Toddlers love to tear paper and it is a great fine motor activity. I am simply putting a few types of paper into a bag for Smiley Man and when General Conference comes I will let him tear up the paper to his heart's content. I have tried to use lots of scrap paper so that I am minimizing waste, but I do have a few clean sheets of paper just so I could get a few different colors. I put regular printer paper in the bag along with construction paper and cardstock. I also put a glue stick in the bag. I will probably just show Smiley Man how to use the glue stick and then see if he uses it or not.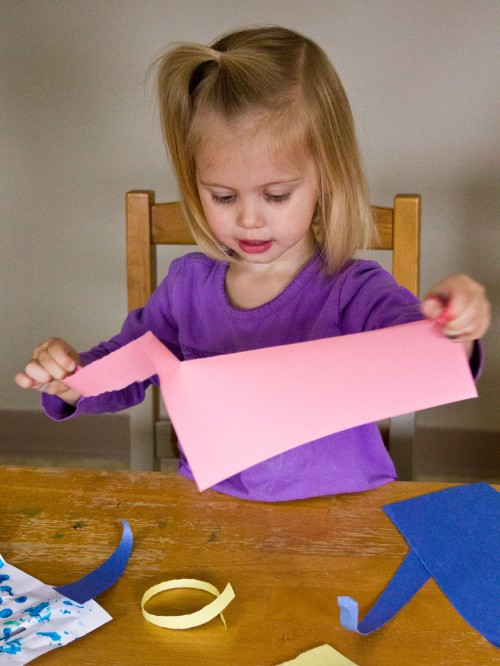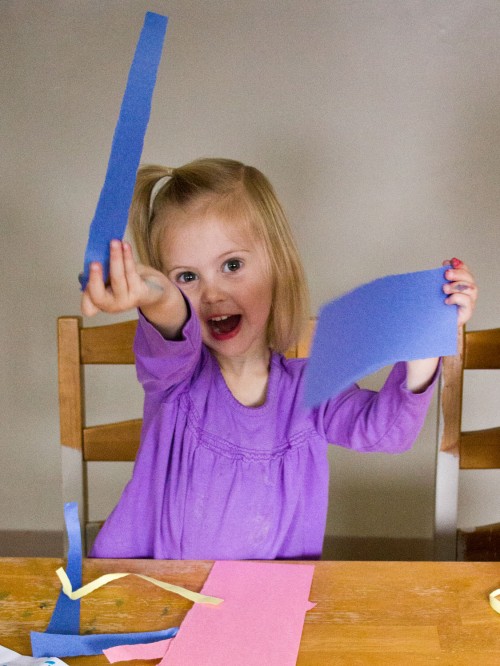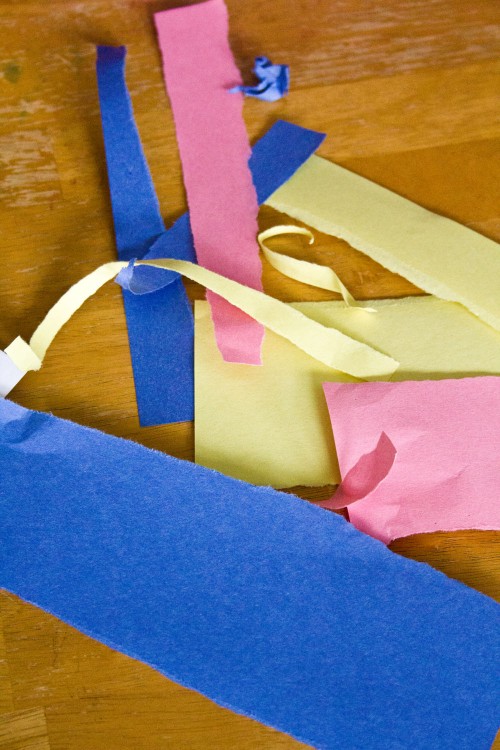 Preschool General Conference Activities – Sandpaper and Yarn
Sandpaper is a great way to play with yarn. You can put yarn on the sandpaper in a design and it will stay in place because it sticks to the sand paper. You can also pick the yarn up again and make a new design because the yarn doesn't stick to the sand paper permanently. For this activity, I provided two pieces of sandpaper and several colors and sizes of yarn. I am also putting in several Sandpaper Cards for Little Bear to look at while he creates. These are all simple line drawings of things related to the scriptures and to our church. I am putting the cards in the bag so Little Bear can try to copy them with the yarn. However, if he just wants to make his own designs during General Conference, I will be happy. I just want to be able to listen to a talk during Conference without having to tell him what he should make next. :) Hopefully the cards I made will help with that.