What delicious treat can I make with my kids that is both cute and tasty?
This post is extra special because it is written by our photographer, Cassidy! Luckily for you, she also happens to be great at making delicious food.
Two Halloweens ago, I was in school and trying to figure out what to photograph for my next project. I wanted to make something especially cute and tasty since it was Halloween. I saw these owl cupcakes on One Charming Party's website and knew that would be my next photo project. While the cupcakes turned out really cute and the people I worked with enjoyed eating them, I have found that I just do not like cupcakes. I like brownies, ice cream and chocolate, but cupcakes just don't do it for me.
This year as I was thinking about a fun Halloween treat that would be fun to share with you I thought about those cupcakes. I thought about how cute they are but how I just didn't want to eat cupcakes. So, I decided to make them with brownies instead! This turned out to be a fabulous idea.
I will admit that I just used boxed brownies to make these even though we've actually been making brownies from scratch this past week (I've made a batch every 2 days… that's how much we love brownies at my house). But since these needed frosting and our favorite brownie recipe was too good to add frosting too I opted for a mix instead.
To make owl brownies you'll need:
Now, to make these owl brownies here's what you'll do:
Bake the brownies according to the directions on the package (if you want to try some really good boxed brownies… you should get these Ghirardelli Dark Chocolate brownies, but beware, they are addicting so you may find yourself using Amazon's Subscribe and Save before too long). Also you'll want to whip up some chocolate frosting (I used this recipe) or you can buy some too; no one will ever know!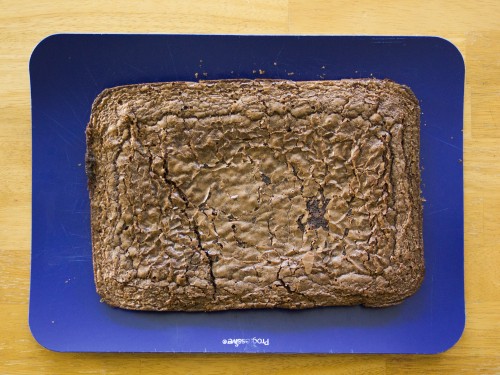 Once the brownies have cooled use a cookie cutter (or glass cup in my case) to cut out a bunch of brownie circles. Feel free to enjoy the leftover brownie while you do so!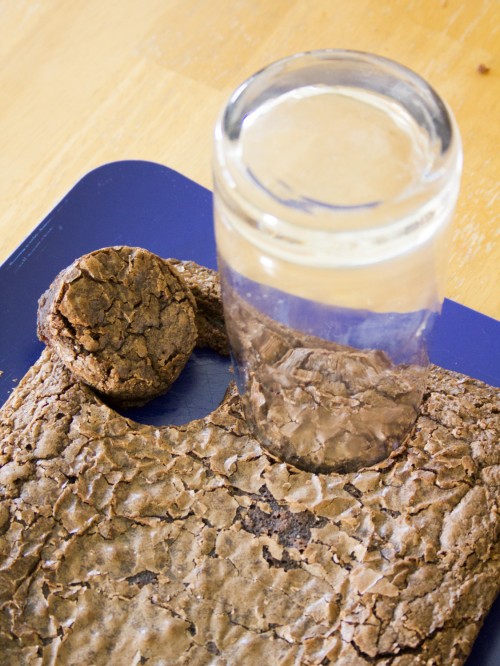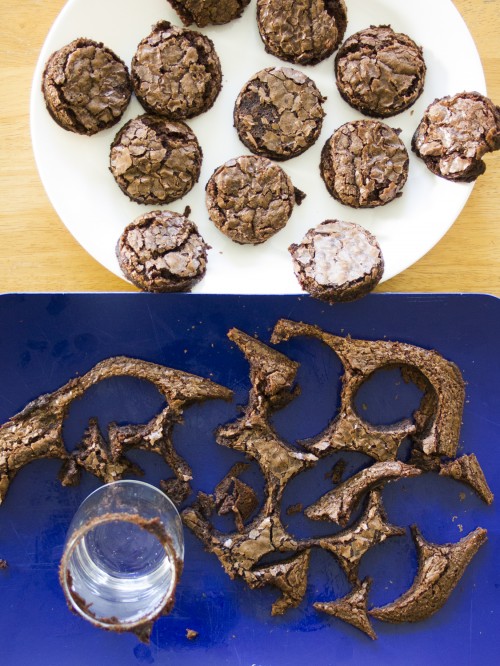 Once all the circles are cut out it's time to frost them!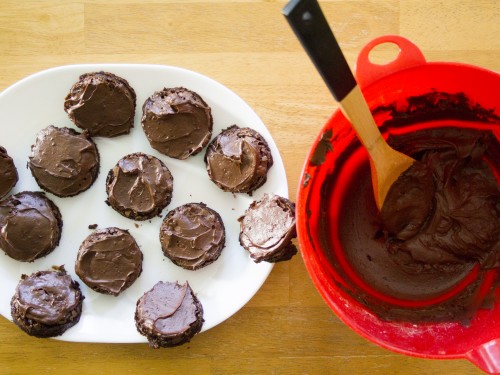 After the frosting is on, pull off one side of several Oreos (2 for each brownie).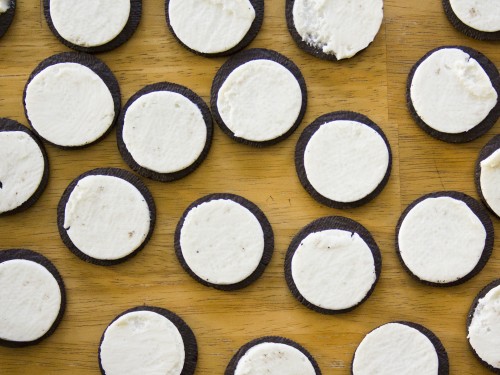 Then place those on the brownie. Finally, add brown Reeses Pieces for the eyes and an orange one for the nose.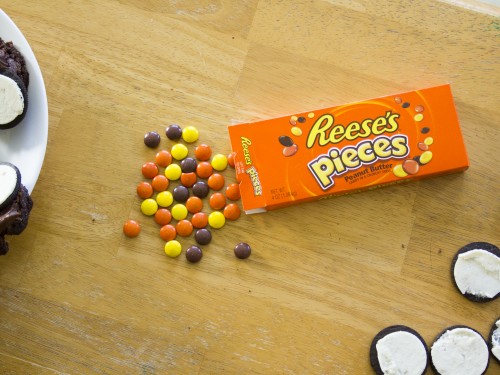 Voila! You have just made super cute brownies that everyone will want to eat!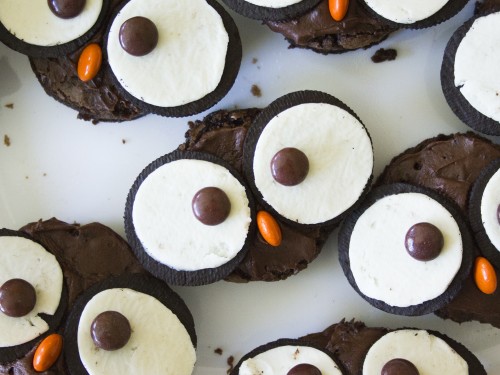 You can deliver them to your neighbors, keep them all to yourself :) or you can use them as the prize for the Skeleton Scavenger Hunt we're talking about today over at Blissful and Domestic!