What is a cut and paste worksheet for my preschooler that will help teach him numbers?
It's time for another fun cut and paste printable. Last week, Little Bear enjoyed the color sorting cut and paste pages, but he wished there was only one page as opposed to three. So, this week I granted his wish and made a one page cut and paste worksheet for preschool. This one uses really big rectangles which basically tricks Little Bear into thinking there is less to cut. ;) Yep, I'm pretty sneaky like that.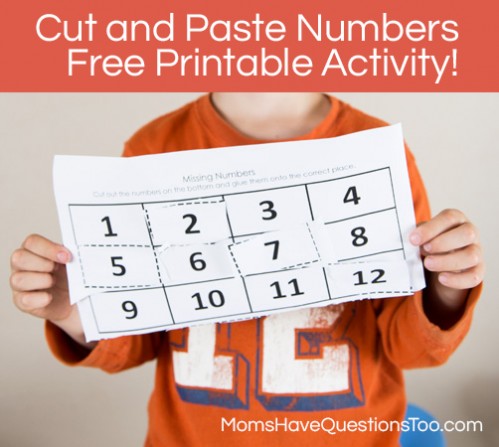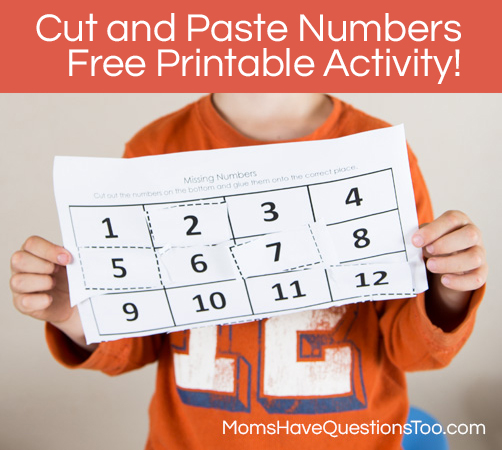 This printable is pretty straightforward. All Little Bear had to do was cut out the numbers on the bottom of the page (the ones with the dotted lines). And then glue them into the correct place on the number chart. This was the perfect difficulty for Little Bear because he had to count to 12 several times to figure out which number was missing. I was really excited to get so much counting practice in without Little Bear even realizing it.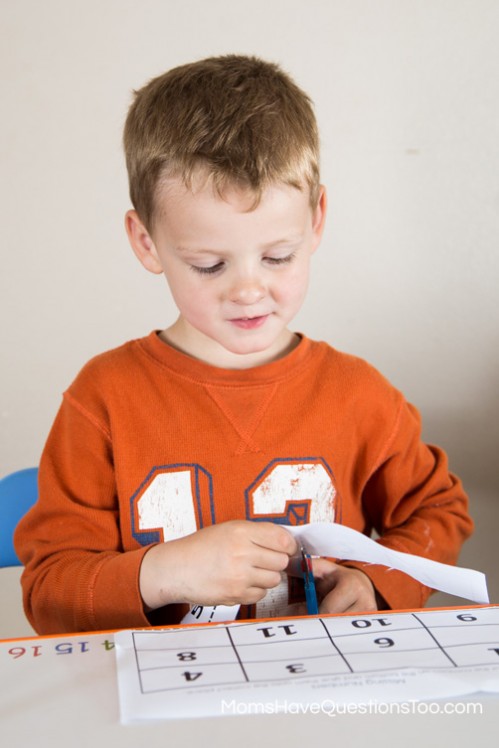 Little Bear was feeling so smart that he even noticed a mistake that I made on the worksheet. I have fixed it in the free printable version, don't worry. I haven't done very many "missing things" pages with Little Bear so far, so I wasn't sure how Little Bear would do with this missing numbers page. Honestly, he did better than I was expecting.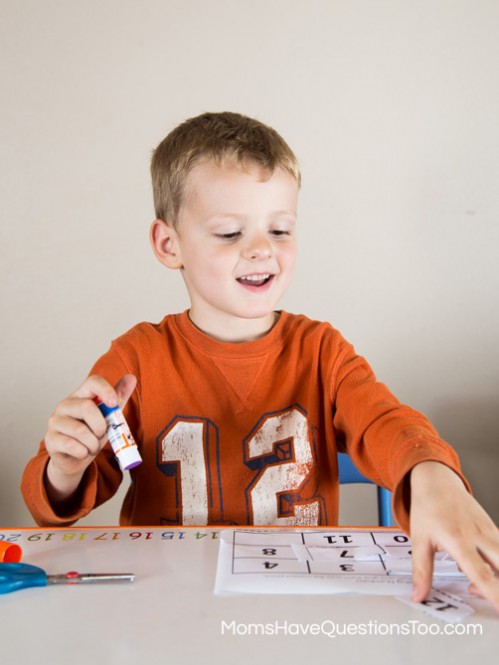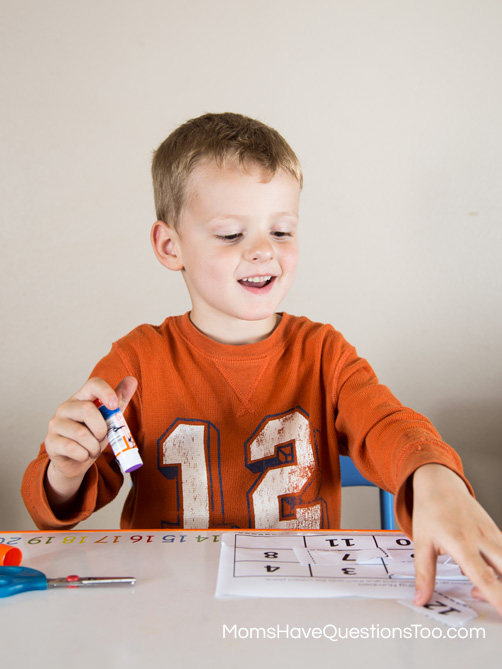 This is a really fun printable kids activity and probably Little Bear's favorite of all our cut and paste pages so far. He liked that the rectangles to cut were pretty big. I guess that made it easier for him to cut. He also liked counting to see where each of the numbers should go. Overall, I would definitely call this worksheet a success. I hope your preschooler enjoys this cut and paste page as much as mine did.
*Want to see more themed activities like this for toddlers or preschoolers? Check out our store page where our toddler and preschool series are compiled into Activity Packs for only $1.99! The Activity Packs are full of lesson plans, printables, and a curriculum guide.