How do you make time to paint your fingernails? Why should a stay at home mom paint her fingernails?
So, I have a confession. I love doing my nails. I have gotten a pedicure at a salon a total of one time in my life (that was a great birthday gift). I have gotten a manicure never. That's right never. Gasp. What kind of a woman am I? The do it yourself kind of course. The truth is that I do my own nails. A lot. There have been times in my life when I did my nails almost daily. I've always been the nail polish girl. You know, the one who is painting everyone else's nails because I just love painting nails so much and because of all the practice I have, I'm pretty good at it.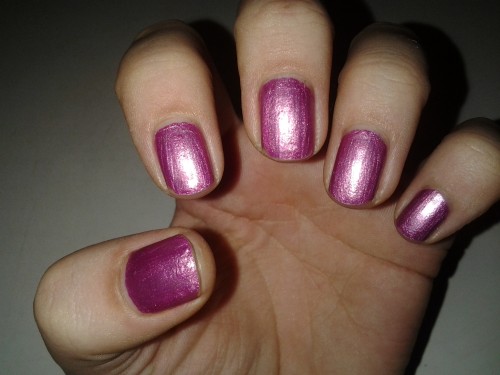 As a stay at home mom, I don't always have my nails done perfectly, but I have decided that it is important to me that I like how I look. I want to be happy about what I see in the mirror even if I am just staying home all day. So, I usually do my nails once a week and my toenails once a month.
Doing nails does take time; however, and as a mom that is not something I have a lot of. So, I have a new philosophy when it comes to doing my nails. This mom necessitated philosophy is "one and done." I do one coat of nail polish and then I am done. Period. If the nail polish absolutely needs two coats then I just do one coat on all the nails and then do the second coat right away before they are even dried all the way. I often use nail polish that is supposed to dry fast because I usually need my nails as quickly as possible. Also, if one of my nails gets bumped before it dries all the way, or gets chipped, or doesn't quite look perfect, I just get over it. I know that I'm going to do my nails again in a week anyway. Plus, I'm a stay at home mom; my nails don't have to look perfect!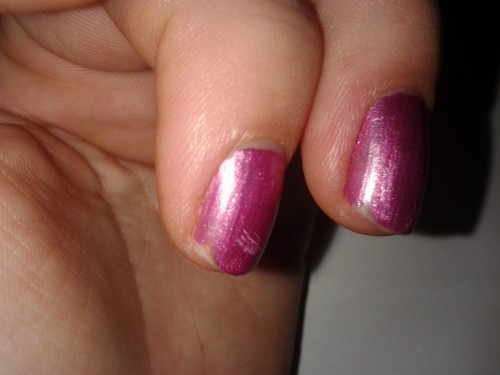 Why do I even take the time to do my nails even if they aren't perfect? Because I love it! I think every mom deserves a little something in their life that is just for them. My one and done philosophy has served me well and I plan to continue it for years. Look for a follow up post to this where I will be reviewing some cheap brands of nail polish.