What are some inexpensive brands of nail polish that work well? How good is the nail polish that costs $1?
In a previous post I mentioned my one and done fingernail painting philosophy. This means I paint my fingernails with one coat and I am done no matter what. Okay, sometimes I do two coats or sometimes I mess up badly enough that I redo a nail or two, but for the most part I follow this philosophy. Something else I do as a mom nail polish artist, I save money. The last time I bought expensive ($6-$15) nail polish was… never. Wow, I didn't even think about that until I wrote it. Actually, I think I bought some expensive stuff as a gift once, but I don't remember for sure. I always buy the cheap stuff and for the most part, I've been pretty happy with it.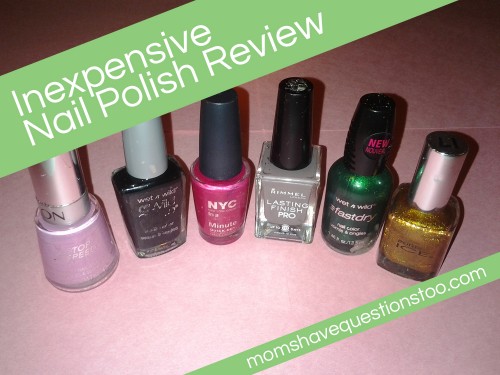 Now, I'm not in any way saying that expensive nail polish is not worth the money. If nail polish is your thing and you prefer to use high quality nail polish, then the expensive stuff is certainly the way to go. I have a bunch Mary Kay nail polish that I got years ago as a gift and that stuff is amazing. It works much better than my cheap nail polish and has lasted several years. I think if you can afford it, expensive nail polish is much better. However, if you're cheap like me and just can't bring yourself to spend so much on nail polish, then allow me to review a few cheap nail polish brands. These will be in order of my least favorite to my most favorite. They were all bought at either Walmart or Target. (Just a side note: The links on the names are Amazon links and I do make money if you order from Amazon through the link. However, I just added them so you can see what the polish looks like. You should be able to find a better deal in a store, such as Wal-Mart. These online are not as good a deal as what I purchased.)
6. PURE ICE: This is Walmart's brand I think. It is $2. It's pretty good except I always need two coats which doesn't work so well with my one and done philosophy. After two coats though, the color looks nice. One weird thing about this brand, if I paint over the same spot too many times it will start to take off some of the polish that was already there. It's a little weird and makes it so I actually do have to dry a bit in between coats.
5. Wet n Wild fast dry: This one was only $1 which in my case is a huge redeeming quality. :) Unfortunately, this always needs two coats. Other than that it's great. I like that it dries fast and the color is nice and thick after two coats.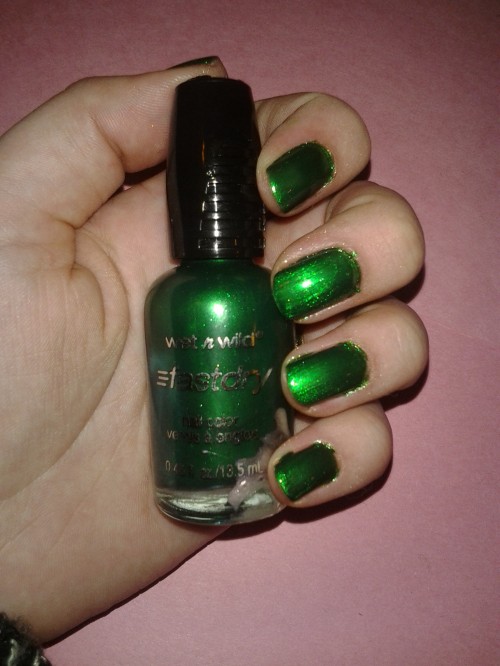 4. Rimmel London Lasting Finish Pro: This nail polish was about $3, but it works quite well. I can usually get away with one coat, but I will sometimes have to touch up a nail or two with a few extra brush strokes. The color isn't extremely thick, but it's fine especially if my nails are short so you can't see through the nail.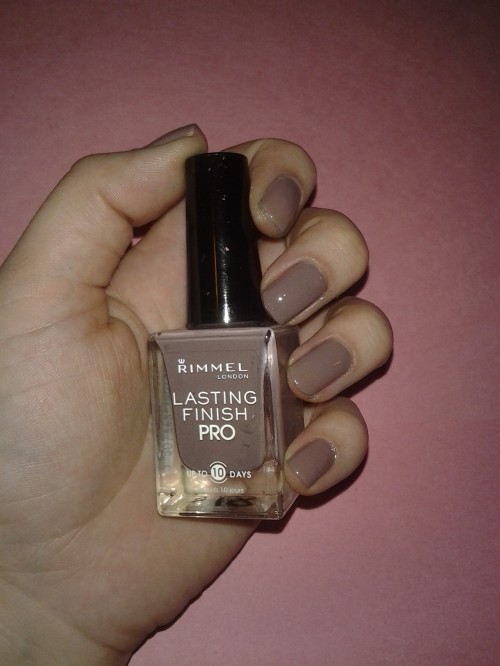 3. NYC (New York Color) In a New York Minute Quick Dry: I can't remember if this nail polish is $2 or $3, but it's pretty cheap either way. I only ever do one coat of this nail polish, but I will occasionally have to touch up a few spots. The thing that makes this polish better than number 4 is that it is a quick dry polish! I love that. The color is actually pretty thick and maybe it's just because this is my favorite color of polish, but I love this nail polish so much! I will say though, a friend of mine has this same brand, but a different color and it doesn't work nearly as well. It definitely needed two coats, but it was still a beautiful color after two coats and it dries fast.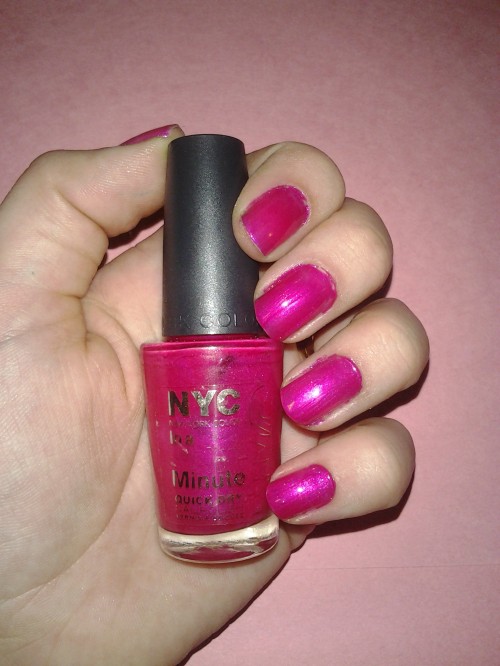 2. Wet n Wild wild shine: This stuff was only $1! That makes it pretty awesome. I can always do just one coat and the color is nice and thick. I have this in black which means if the color isn't thick, it's extremely obvious. I wasn't expecting this stuff to be as good as it is because it's Wet n Wild, but I have been extremely happy with it.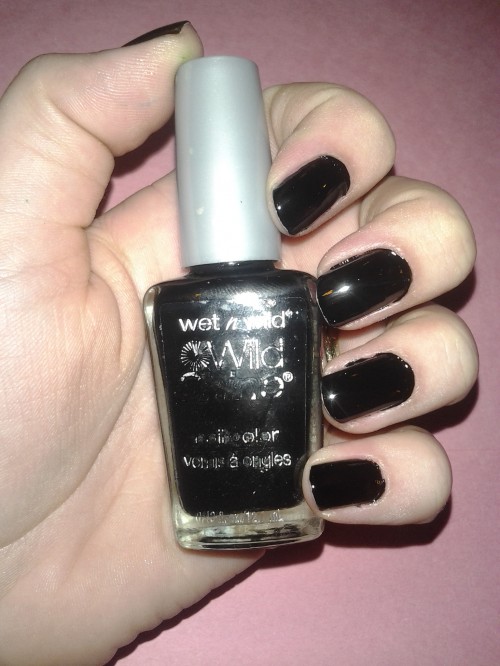 1. REVLON top speed: This is by far my favorite of my cheap nail polishes. The truth is though, I have no idea how much this is normally. I bought it on clearance for $1 so it might in fact be expensive. The color goes on nice and thick and it dries fast which is always a plus. I have to be pretty careful about how I paint because there are streak lines if I'm not careful. Still though, I can get both of my hands painted and dried in under 10 minutes so that makes it amazing!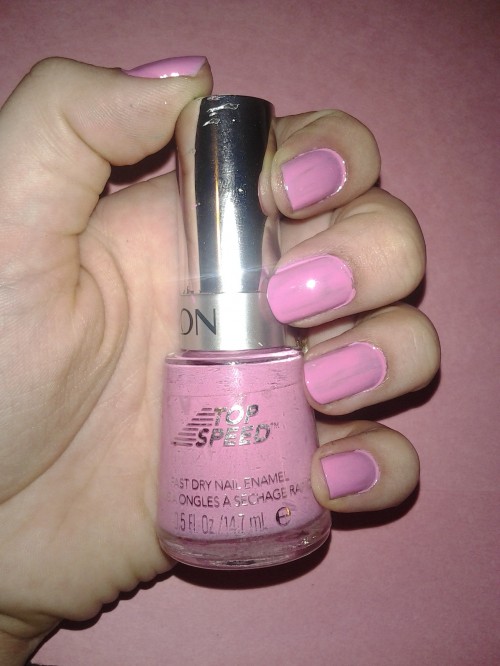 If you know anything about cheap nail polish brands, you will notice one common brand that has been left off my list. Sally Hansen. This is probably the most common brand of cheap nail polish. So, why did I leave it off my list? I hate it. Pure and simple. ☺ First of all, they have a bazillion different kinds at varying prices so you never know if the kind you are getting is an okay kind or a terrible kind. Besides that, I have never had good luck with Sally Hansen, ever. It always starts chipping after one day, or always needs two coats, or always has streak lines in it. My sister just told me that her Sally Hansen had bubbles in it because she shook the bottle before she painted her nails and the bubbles stayed after it dried! Weird. If you love Sally Hansen go ahead and keep using it, but you will never be able to convert me to it. ;)
One last thing before I end, if you want high quality nail polish and don't mind spending more money on it, here are a few great brands: Essie, Butter London, Sinful Colors, O.P.I., Lippmann Collection, and China Glaze. Happy fingernail painting!