Where can I find free pattern block templates? How can my preschooler use pattern blocks?
This is the final post for the pattern block templates series. It has been so much fun for me to put together all of these pattern block templates. Little Bear has really enjoyed using the pattern blocks in so many different ways. Check out the bottom of this post for links to all the past pattern block posts as well as several links for other pattern block templates.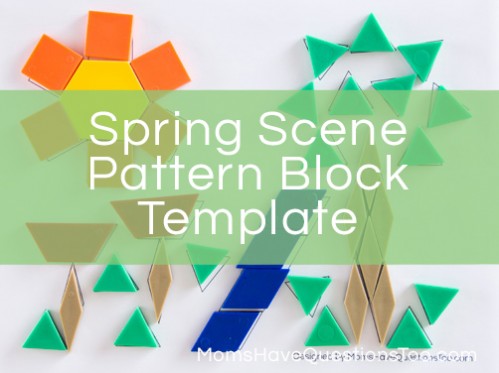 The last activity for pattern blocks that we did was a spring pattern block scene. I used pattern blocks to create a spring scene (tree, two flowers, hill, stream, and sun), then I turned it into a pattern block template. Since Little Bear is getting so good at pattern blocks, I printed this one in black and white just to give him a bit more of challenge. You can download the color version or the black and white version.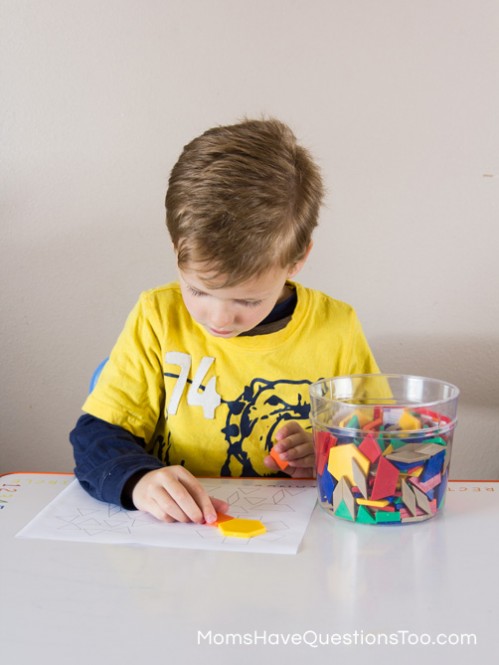 Little Bear used the pattern blocks to fill in the space and then we talked about what pictures the pattern blocks made. I'm thinking about having him color the pattern blocks in the right colors and then having him finish coloring the rest of the picture, but I'm not sure if I'll do that yet or not. I also had him create his own scene. He made a rocket ship and unfortunately I didn't get a picture of it. This was a really fun way to explore with pattern blocks and Little Bear realized just how creative he can be with them.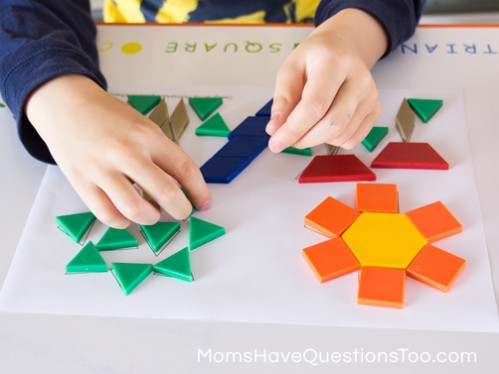 Here are all of our other pattern block activities as well as links to several other pattern block templates. If you have any free pattern block templates, please let me know and I will add them to the list below: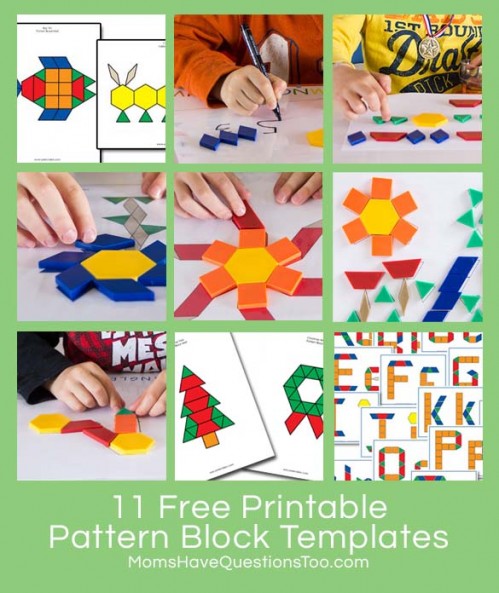 Moms Have Questions Too Pattern Block Templates
More Pattern Block Templates