What is a busy bag that my toddler can do independently that will help him practice colors?
I have seen tons of different ways to use paint chips to make a color matching game for a busy bag, but today I will be sharing my own variation with you. I used 12 paint chips total, 2 of each of the colors of the rainbow: red, orange, yellow, green, blue, purple. The paint chips I got were quite long and had several different shades. I wanted to make sure the colors were easy enough to differentiate between so I cut out the darkest shade, the middle shade, and the lightest shade from each paint chip. That left me with three shades for each color. I glued these onto pieces of cardstock and then cut them out.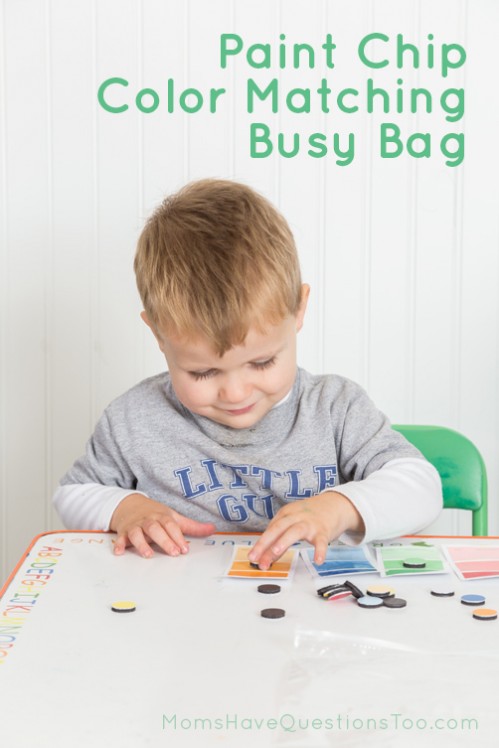 Next, I made some circle pieces to match onto the paint chips. I attached the small circle pieces to circle magnets. I attached them to magnets so they would have more weight, but also so this activity can be done on a cookie sheet if desired.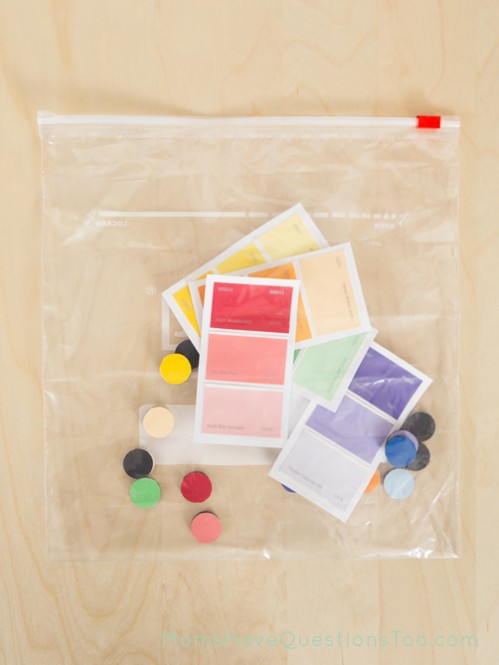 To use the activity, Smiley Man first lined up all of the paint chips. Next, he chose one circle at a time and put it onto the correct paint chip. He was pretty good at putting the circles on the correct color, but he didn't always put them on the correct shade. He sometimes put the darkest circle on the middle shade, or the lightest shade on the darkest color. I thought this would be difficult for him, but that's why this busy bag is perfect for his level. It's hard, but not too hard for him and gives him lots of opportunities to practice.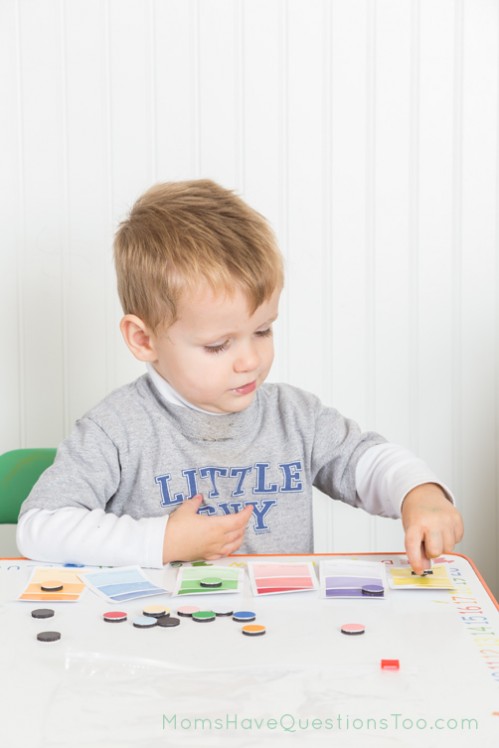 Smiley Man is getting very good at identifying his colors without any help. It was really fun for him to name each color when he picked up a circle. I love that he gets so excited when he has learned something. :) Be sure to check out some of our other popular busy bags: smell matching busy bag, beads in a water bottle busy bag, and shape sorting busy bag.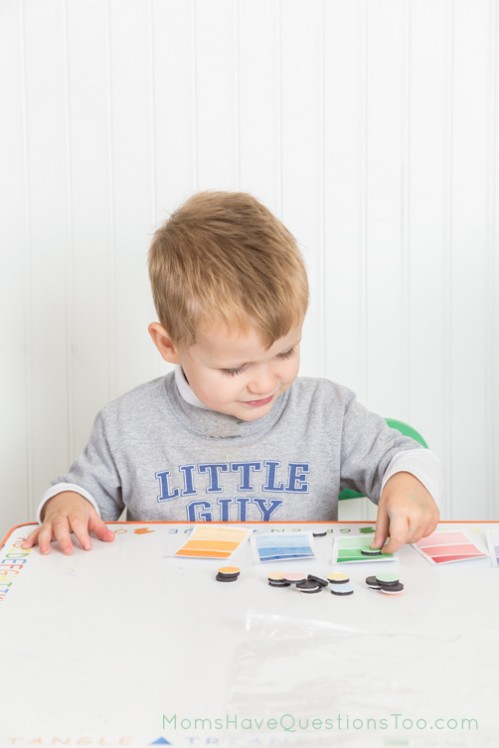 *Want to see more themed activities like this for toddlers or preschoolers? Check out our store page where our toddler and preschool series are compiled into Activity Packs for only $1.99! The Activity Packs are full of lesson plans, printables, and a curriculum guide.
[hr top]