What is an activity that will keep my toddler busy with very minimal supervision or help?
I was recently at the dollar store and saw that they had a big bag of foam shapes. Usually their foam is all thin and the shapes are really small, but this bag was very assorted. There were thick and thin foam pieces and lots of different shapes. Basically, it was too good to pass up. Of course, I had no idea how I was going to use this bag of foam shapes when I bought it, but I knew that wouldn't stop me for long.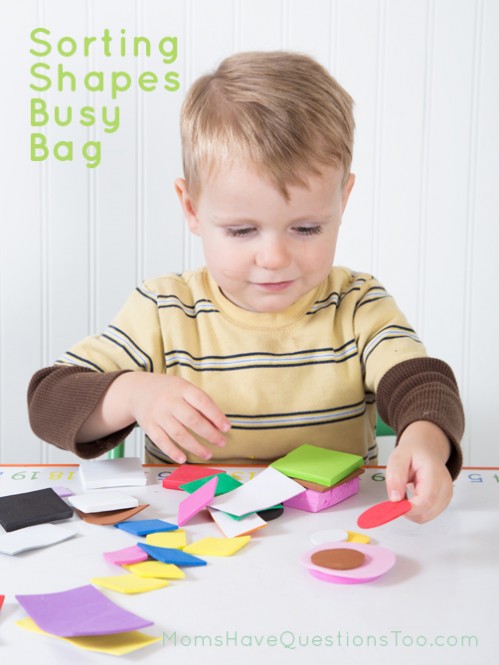 I decided that the shapes would be perfect for a busy bag and since I have been working extra hard on sorting with Smiley Man, a shape sorting busy bag came to be.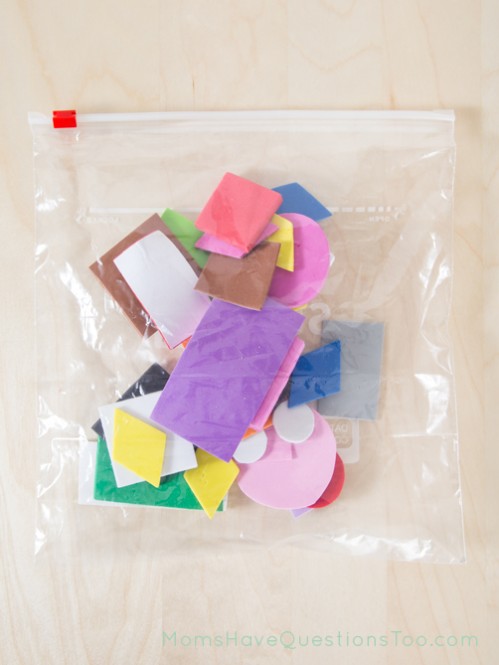 I simply went through the bag and found several basic shapes in lots of different colors and sizes. Some of the shapes needed trimming before I put them into the busy bag, but most of them were ready to go. I put in about 8 of each shape and included circles, squares, diamonds, rectangles, and triangles. I really only included the diamonds because there were so many in the bag. I just put all the shapes into the bag and it was ready for Smiley Man.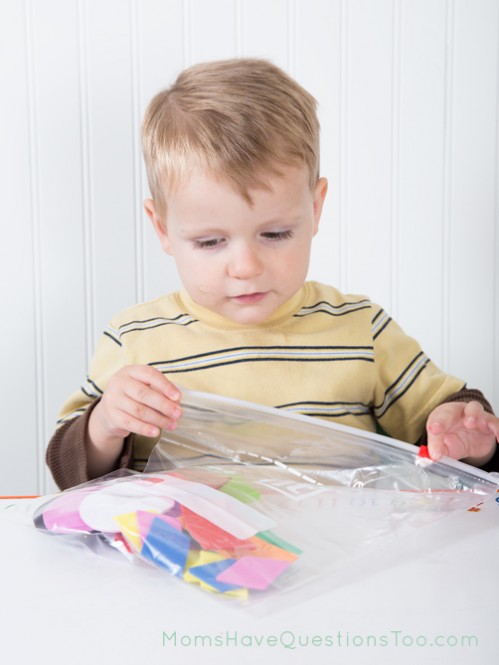 To use the busy bag, I showed Smiley how to put all of the different shapes into different piles. He seemed to do better when we did just one shape at a time (find all of the circles and put them into a pile, then find all of the diamonds and put them into a pile, etc.). Sorting is still a little hard for him, especially when there were so many things to sort, but he still really liked playing with the shapes.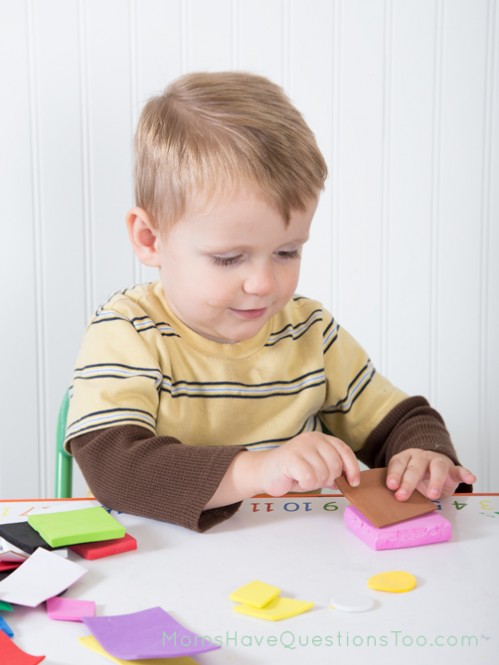 Since I'm planning to have Smiley Man use these while I am nursing, once my baby is actually born, of course ;) my only real concern is that they busy bag keeps him busy. I figure I can direct him to sort the shapes or sort by color. However, if he just wants to play with the shapes, that's good, too.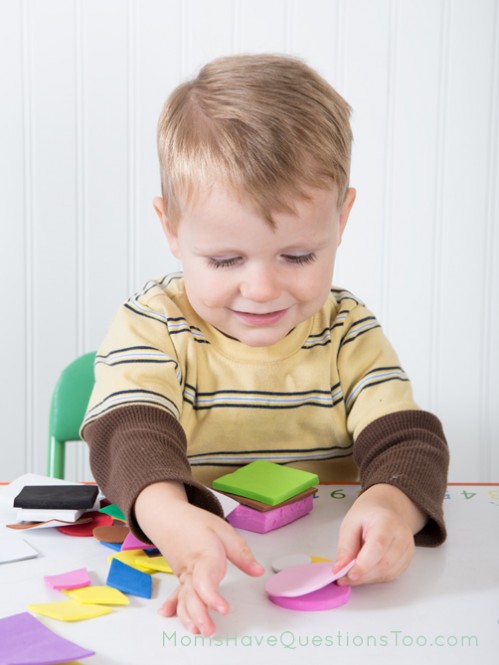 *Want to see more themed activities like this for toddlers or preschoolers? Check out our store page where our toddler and preschool series are compiled into Activity Packs for only $1.99! The Activity Packs are full of lesson plans, printables, and a curriculum guide.
[hr top]
We've found some fun people with great linky parties. You might just see this post linked up on one of these amazing sites!
No Time for Flashcards, Train Up a Child, Teach Beside Me, 1+1+1=1, Living Montessori Now, In Lieu of Preschool, ABC & 123, Sun Scholars, All Our Days, Frogs and Snails and Puppy Dog Tails, Homeschool Creations, 123 Homeschool 4 Me, Teaching Mama.