What are some cute nail art ideas for Spring? What are some nail designs on white nails that look cool?
Spring is coming! It's so close I can almost taste it. I can't wait for the warmer weather, brighter sun, and longer days. I'm also ultra excited to start doing spring nail designs on my fingernails. Painting my fingernails is always fun and I LOVE nail art, but honestly, as a mom, I don't have a lot of time to do amazing and intricate designs. Luckily for you, I have put together some very simple nail art ideas that are perfect for spring. They all use dots and they don't take much time.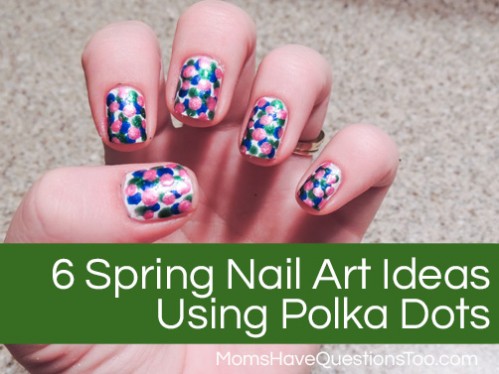 In case you don't know, here is the simplest way to make dots with nail polish: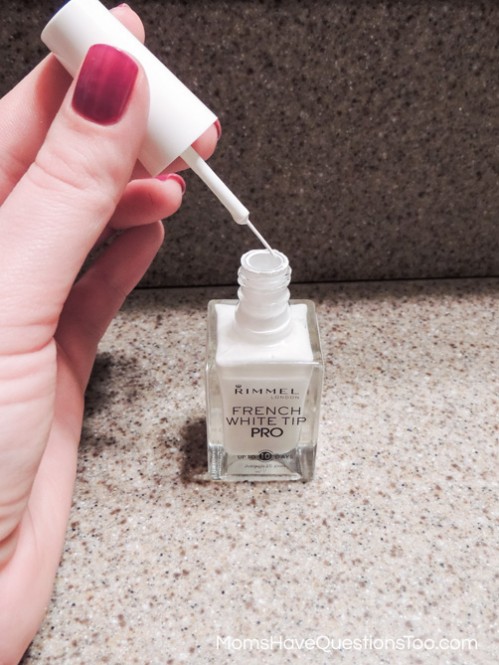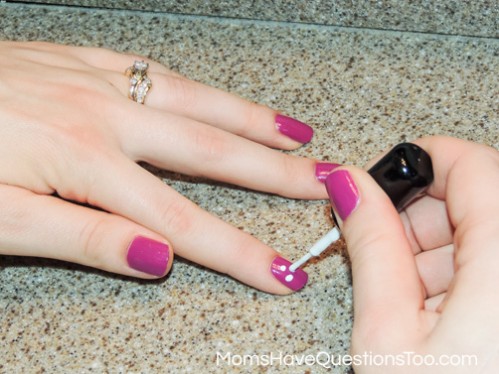 Lots of Dots
Start with a solid color for the base. I did white for my base. Next, make a bunch of dots with one color, then a bunch of dots with a second color, and finally a bunch of dots with a third color. Just do one layer of colors at a time.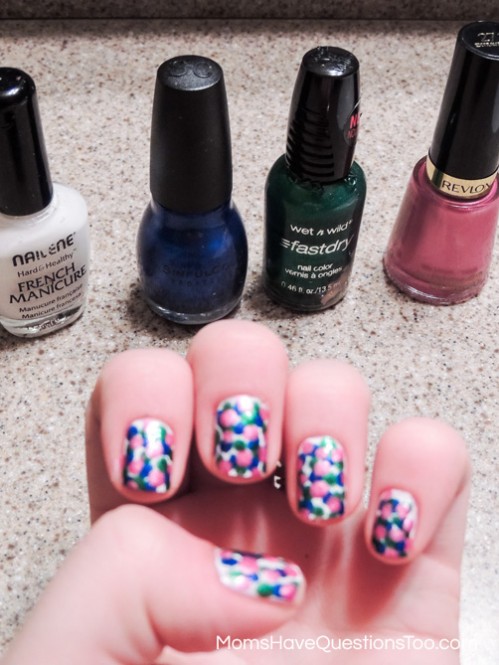 Polka Dots
Start with a solid colored base. Again, I used white. Then, simply make evenly spaced polka dots all over the nail.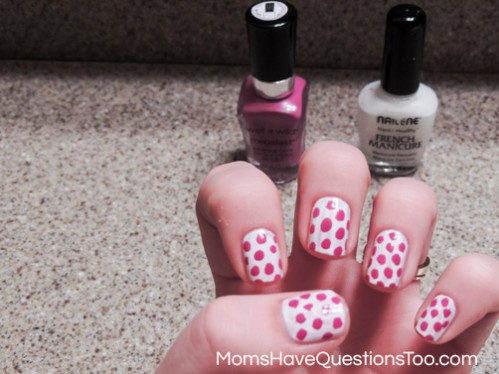 Shamrock
This one is just for St. Patrick's Day! Start with a solid colored base. I did white. Use the nail polish brush to make dots that are close together to make shamrocks. Finish by using the edge of the brush to make the stem.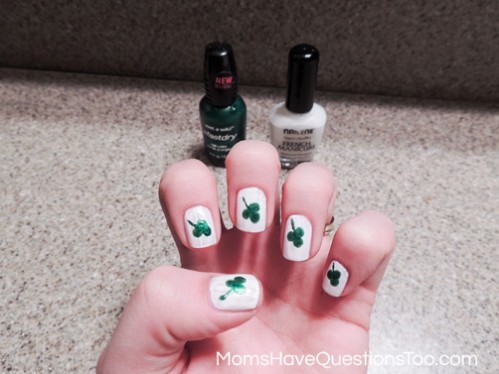 Line of Dots
Start with a solid colored base. I used a pastel pink. Make a thick vertical line on one side of the nail with a contrasting color. I used white for my contrasting color. Now, use the base color and make dots on top of the thick vertical line.
Dots on Top
Start with a solid colored base. I used purple. To do the nail art for this one, you will need a thin, nail art brush. These frequently come in a set, like this set on Amazon.
Begin by making small dots at the top of the nail. Next, make a horizontal line under the dots. You can stop there, or you can make a second horizontal line (like I did) under the first line.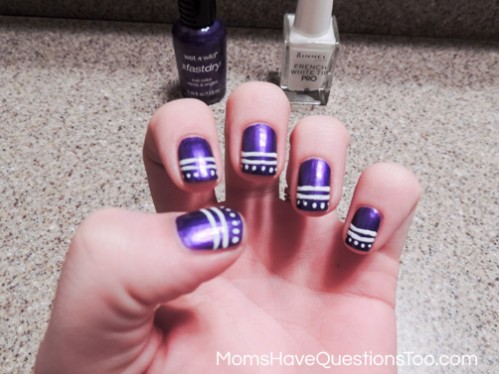 I'll end with just a few tips. If you are really short on time, paint your fingernails with the base coat on one day, and then do the nail art the next day. Also, I definitely recommend painting your nails with a good clear fingernail polish top coat when you do nail art. This will make your hard work last much longer. Have fun!