Where can I find a toddler homeschool curriculum to teach the letter E?
This week our theme is E is for extinct. This theme gave us the chance to explore dinosaurs, fossils, and wooly mammoths. Smiley Man had an absolute blast with this theme. He loved digging for bones in our sensory dirt and he loved making "fossils" in playdough. If you have a toddler who is as curious as Smiley Man, be sure to check out my Toddler Curriculum. It's only $14.99 and includes lesson plans that are perfect for casual learning at home, daycare lesson plans, or a complete toddler homeschool curriculum.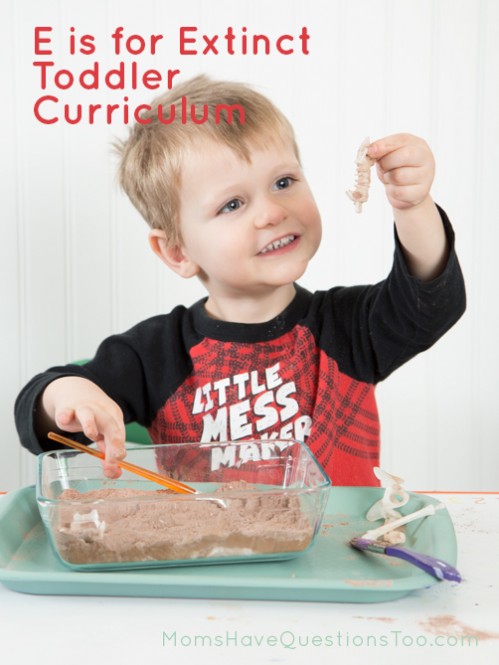 (Smiley Man is almost 3, go here to read about appropriate ages for this curriculum)
Make the Letter
This week we used a sandpaper letter to learn the letter E. Smiley Man loved that the sandpaper letter felt rough. Check out my post on how to make your own DIY sandpaper letters. Also, if you are wondering how to teach your child to trace the letter correctly (so he starts and ends in the right place) check out this video about letter formation.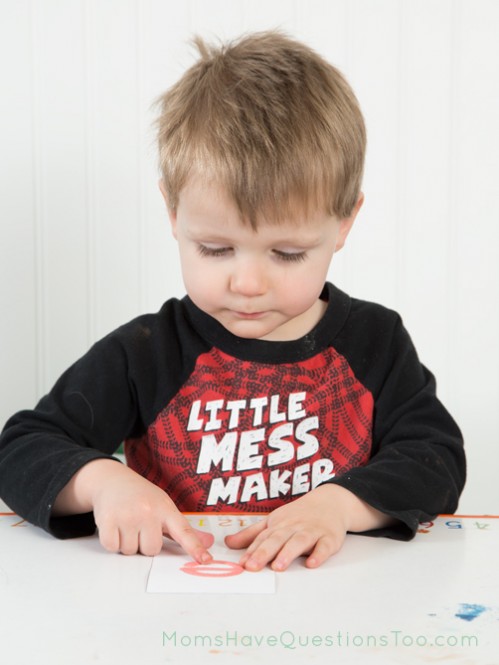 Learning Notebook
Smiley Man really likes coloring lately. He loved this E coloring page where he colored the uppercase Es orange and the lowercase Es blue. This printable and more are included in the Toddler Curriculum.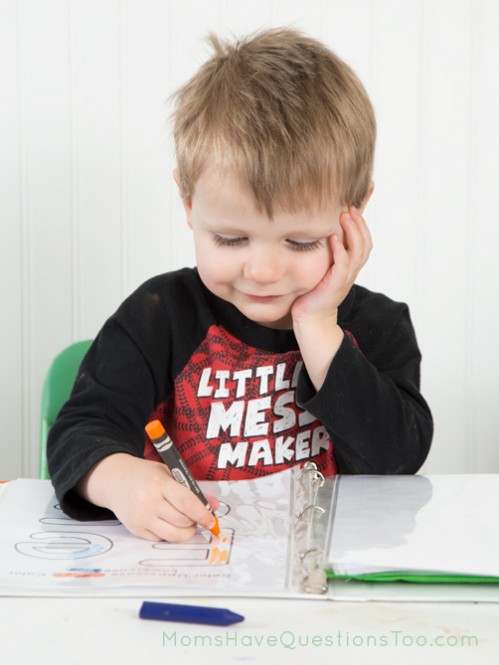 Tot Trays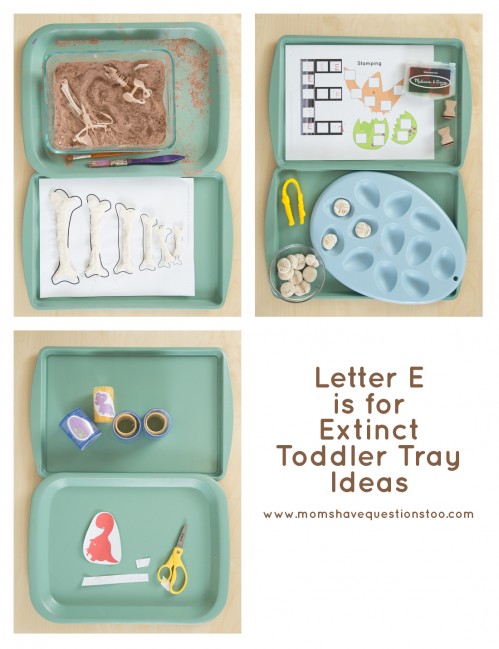 Theme: Dig in sensory dirt to find plastic bones. Use a paintbrush to find the bones like a paleontologist.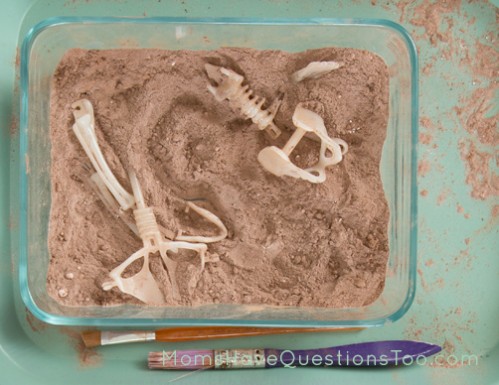 Matching: Make different sizes of bones from clay or salt dough. Once dry, match to the printable (included in curriculum).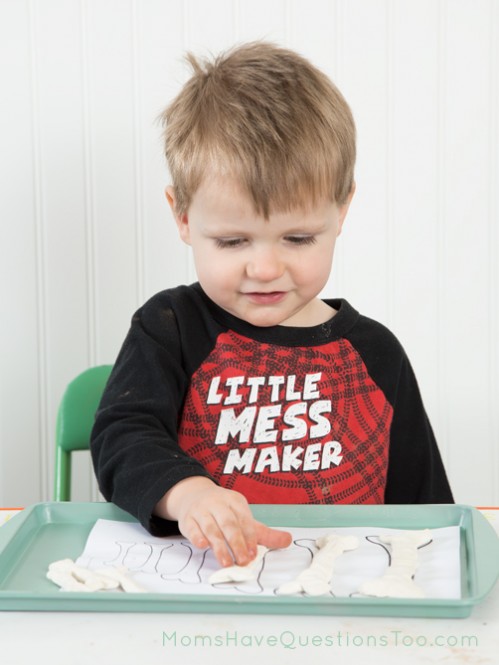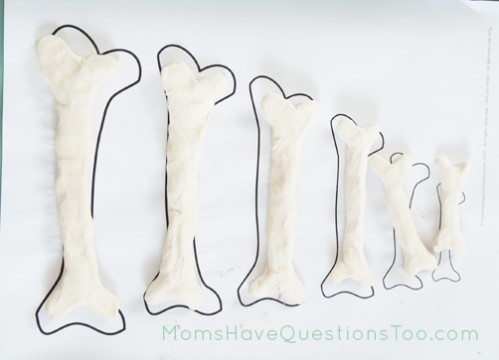 Cutting: Cut the horns and glue them onto the dinosaur. (printable in curriculum)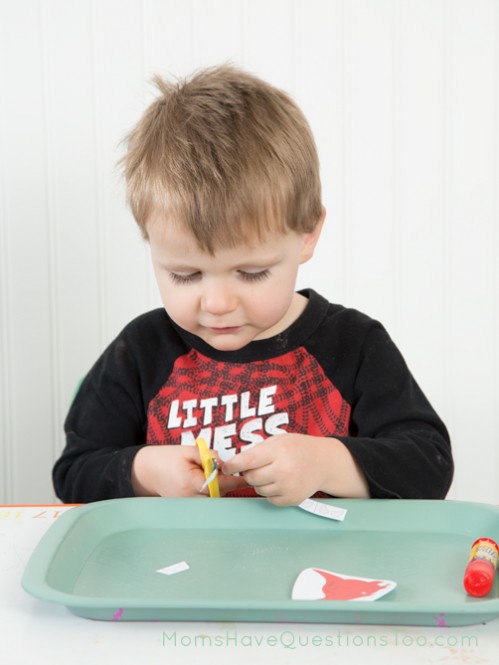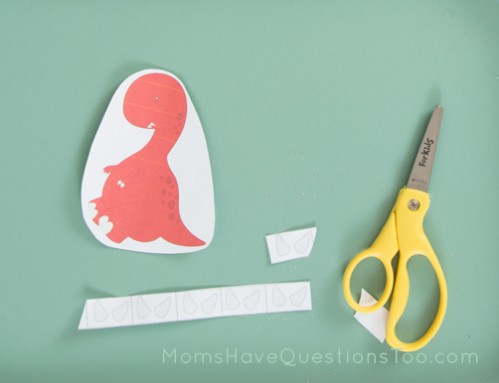 Fine Motor: Print eggs and matching dinosaurs. Tape eggs to large Velcro hair rollers. Tape dinosaurs to smaller rollers. Take dinosaurs out of matching eggs and put back again. (printable included)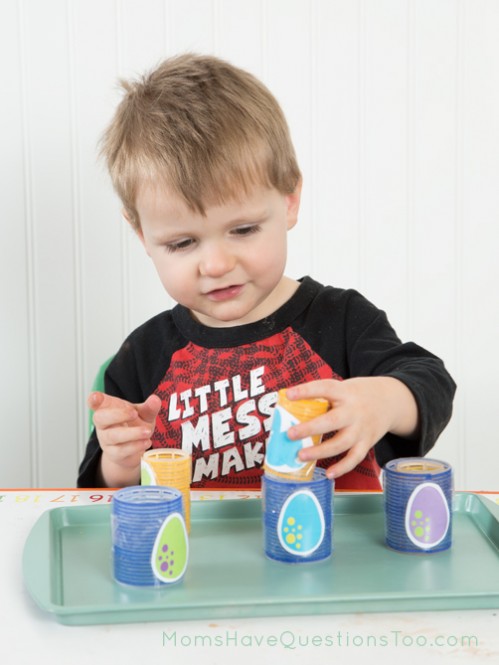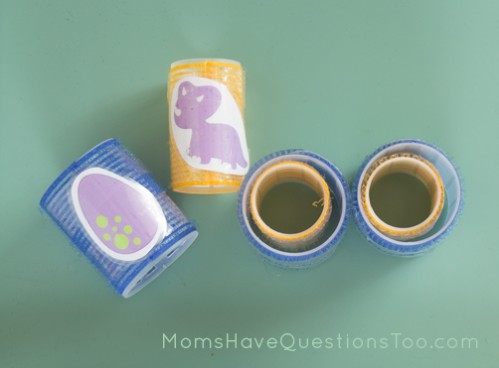 Transferring: Make small "fossils" from clay and once dry put in a bowl. Put an egg tray on the tot tray. Put one "fossil" in each egg tray opening using tweezers.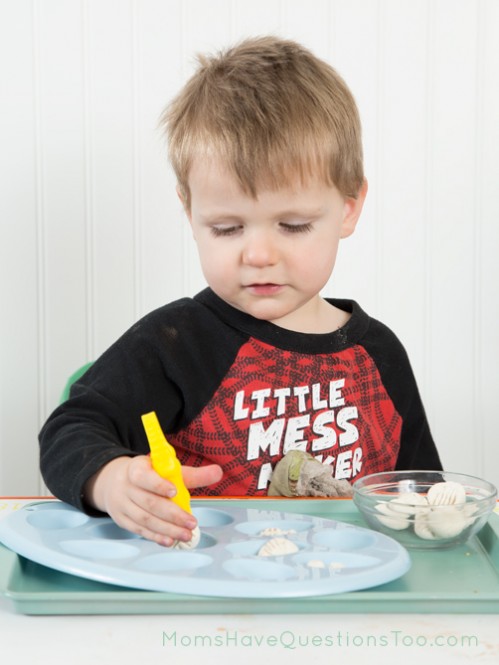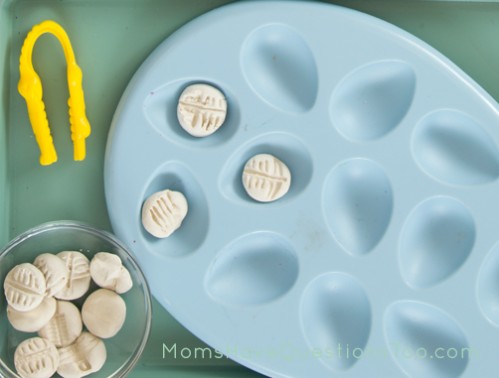 Supplies Used: plastic bones, paintbrush, air dry clay, Velcro hair rollers, egg tray, kids tweezers
Tray Printables
This stamping page was a huge hit with Smiley Man. We just got these alphabet stamps at the beginning of the year, but Smiley still gets super excited whenever he gets to use them. This printable and more are included in the Toddler Curriculum.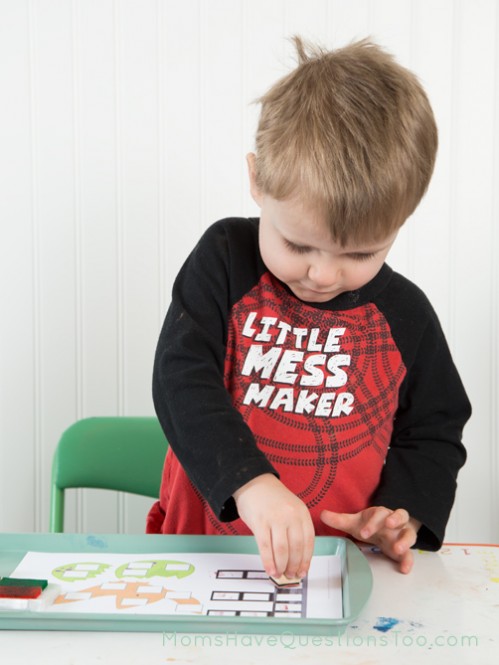 Letter Activities
Smiley Man really had fun with this pattern block E page. I thought he would get sick of it before he finished the whole page, but he surprised me and finished it proudly. I did give him the exact number of each shape that he needed instead of the whole box of pattern blocks, so that might have helped. I got the pattern block page from Confessions of a Homeschooler.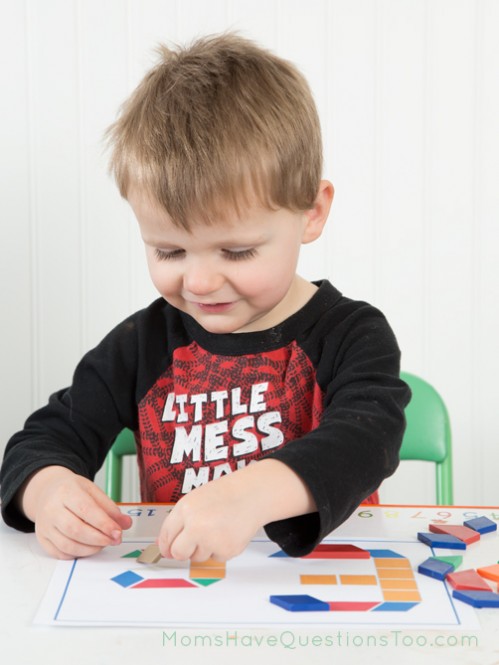 Books
Dinosaur Roar is a big favorite in our house and it went perfectly with this week's theme of E is for extinct. We read this and lots of other books about extinct animals this week.
Letter E Craft
The craft for the letter E was making impressions in playdough (or clay) to make "fossils." Smiley Man was really intrigued by the cool shape his toy train made in the playdough.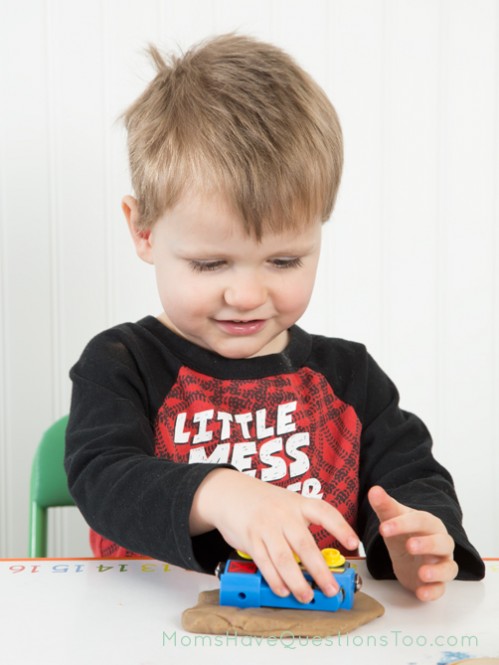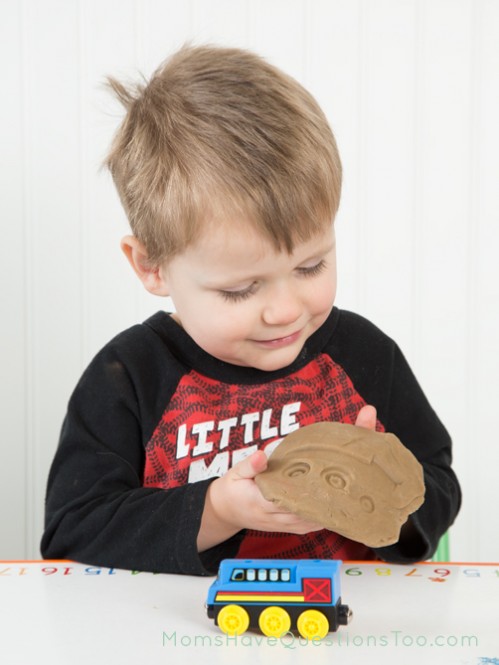 Sensory Bin
Our sensory bin base for the letter E was aquarium gravel. This is always a huge favorite for Smiley Man. He did lots of free play in his sensory bin this week. Read more about our ABC sensory bins here.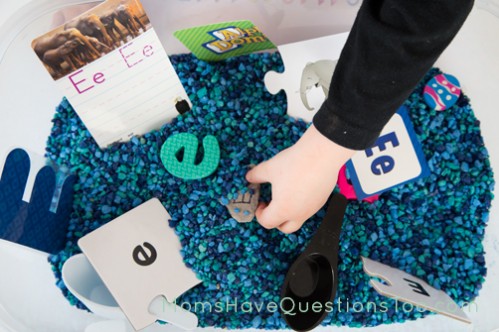 Other Posts You Might Like:
[hr top]

We've found some fun people with great linky parties. You might just see this post linked up on one of these amazing sites!
No Time for Flashcards, Train Up a Child, Teach Beside Me, 1+1+1=1, Living Montessori Now, In Lieu of Preschool, ABC & 123, Sun Scholars, All Our Days, Frogs and Snails and Puppy Dog Tails, Homeschool Creations, 123 Homeschool 4 Me, Teaching Mama.