What toddler homeschool curriculum will help my teach letters to my child?
First off, thank you so much for all of the kind comments and emails from all of you about my last post. I didn't mean to take such a long break, but I am actually glad that I did. I feel so much more organized than I did two weeks ago. I'm still a little overwhelmed, but let's be honest, when am I not? :)
Tot school has been a bit interesting lately as I'm sure you can imagine. Other than doing these activities for the pictures, Smiley Man didn't really do any of these things except tot trays and the H sensory bin. Think of the pictures as more of a reference, than a record of what we did. You can get all printables and ideas for H is for hat (and all other letters) from my Toddler Curriculum.
H is for Hat Toddler School
Smiley Man is 3 (read here about appropriate ages for the Toddler Curriculum)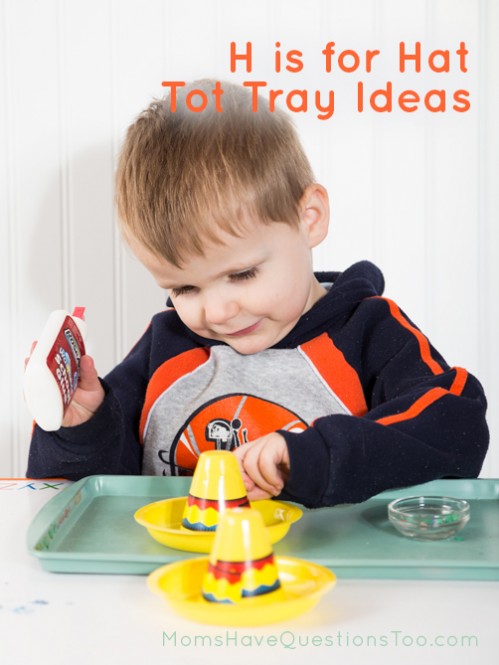 Make the Letter
Glue tracing: write several H and h on a piece of paper. Have toddler trace the letters with glue from a glue bottle.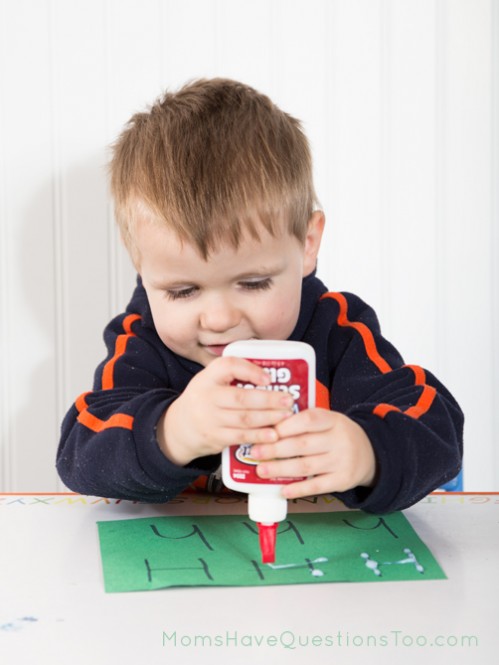 Learning Notebook
Picture Matching. Draw a line from each big picture on the left to the small picture on the right that matches.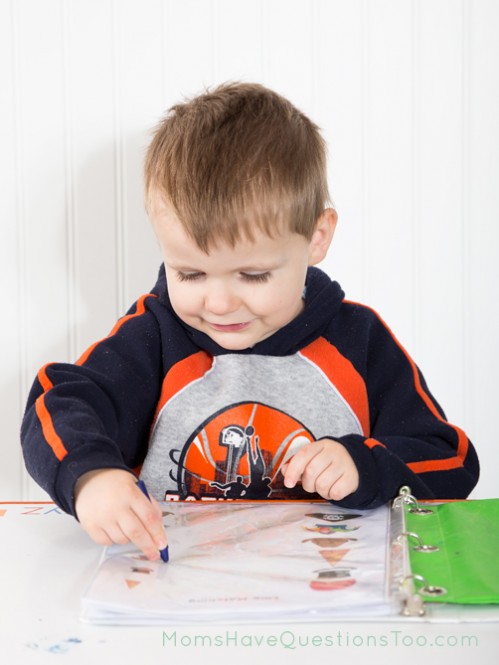 Tot Trays
These were one of the few things we actually did for this unit. :)
Theme
Draw hats on the people. Decorate the construction hat.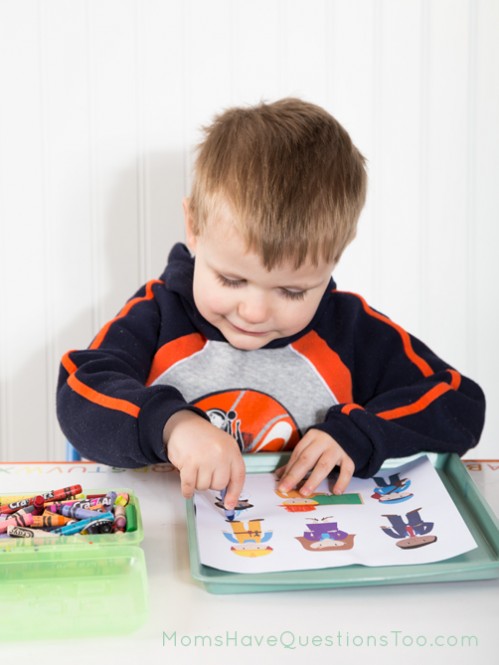 Small Spaces
Put "hats" (eraser toppers) on pencils.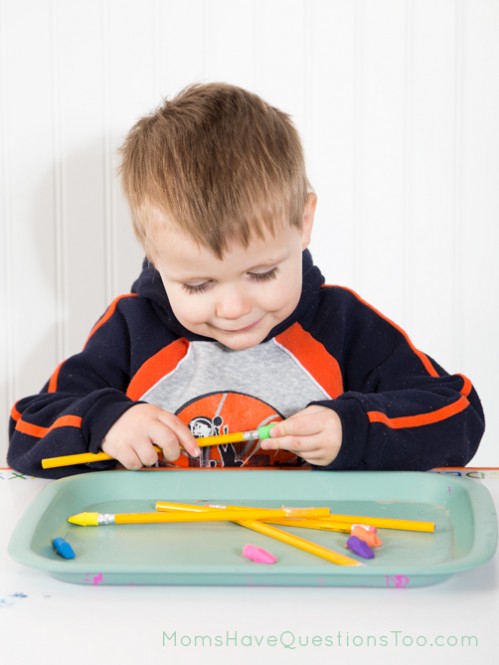 Gluing
Glue hole punch circles (or circles from a bigger circle punch) onto mini sombreros.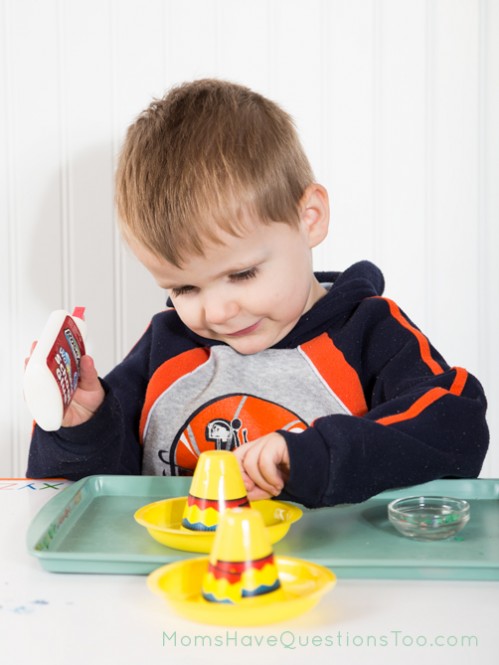 Counting
Tape numbers 1-5 on dot markers. Make tiny party hats from paper and make sure they fit on the markers. Put correct number of hats on markers.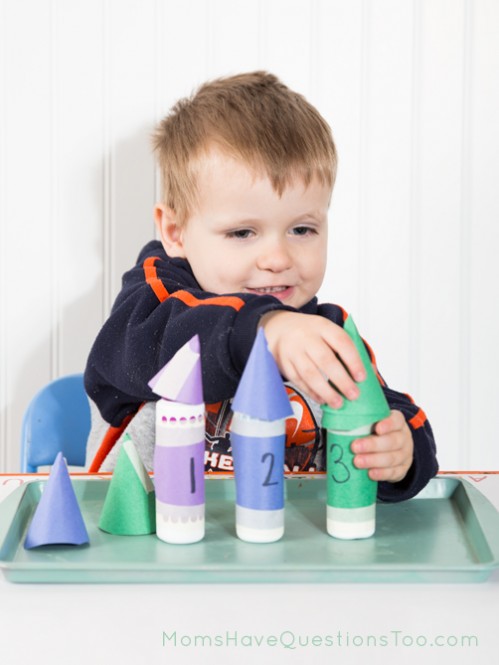 Puzzle
Print hats from printable in Toddler Curriculum. Put biggest hat on bottom, next biggest on top, then next biggest, etc.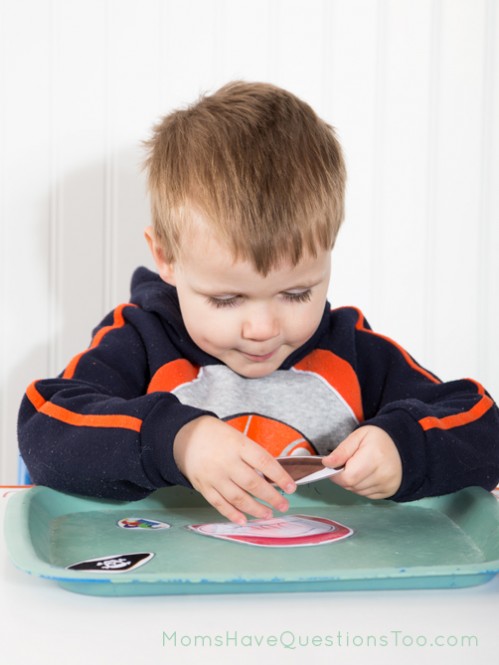 Supplies Used: crayons, eraser toppers, hole punch or small circle punch, construction paper, mini sombreros (the ones I got are no longer available, but these work too), dot markers, laminator, laminating sheets, printables from Toddler Curriculum
Tray Printables
Size sorting. Sort hats into small, medium, and large columns. (Apparently I misplaced this one for the pictures, but you can see it in the Setting Up Tot Trays video tutorial.)
Letter Activities
Starfall letter H online book. Smiley Man usually loves these. We'll have to do it this upcoming week for sure.
Books
We didn't read any hat books, but I really wanted to read Caps for Sale with Smiley Man. We never got to the library though. :( Maybe I'll just buy it because it's such a classic.
Letter H Craft
Decorate a birthday hat.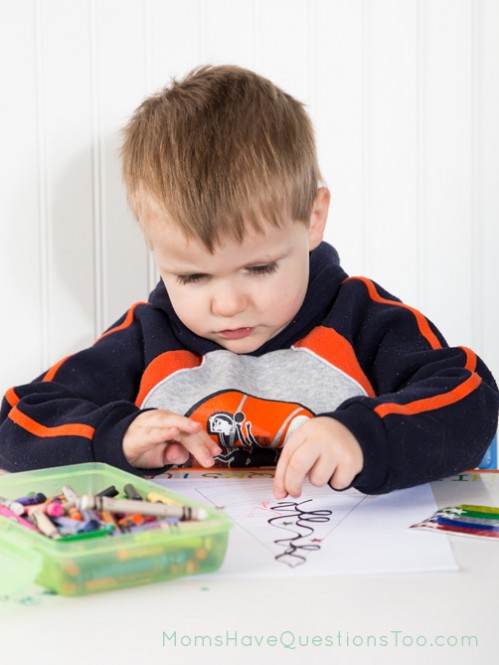 Sensory Bin
This was another activity that we actually had time for this week. I used craft sand as the base for the sensory bin. The color looks a weird in the pictures, but in real life it looks much more inviting. There is blue, white, and yellow craft sand and lots of H and h items. See my ABC Sensory bin post for ideas about what to put in the sensory bin.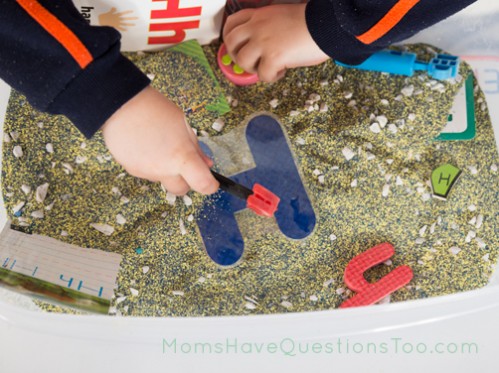 I love having a plan and I love doing lots of fun things with Smiley Man. However, when things have been so busy for me the last few weeks, it was SO nice to just do tot trays and the H sensory bin. And you know what? Smiley Man still worked on a ton of skills. Yay for a curriculum where I can take things away or add them depending on our situation!
Other Posts You Might Like