What is a fun Valentine's Day activity I can do with my child that will help develop math skills?
This year for Valentine's Day we thought it would be fun to incorporate a little Valentine's Day graphing. You may remember we did a similar activity as part of our preschool graphing and measuring series. We changed up the printable to make it more festive and it was a hit!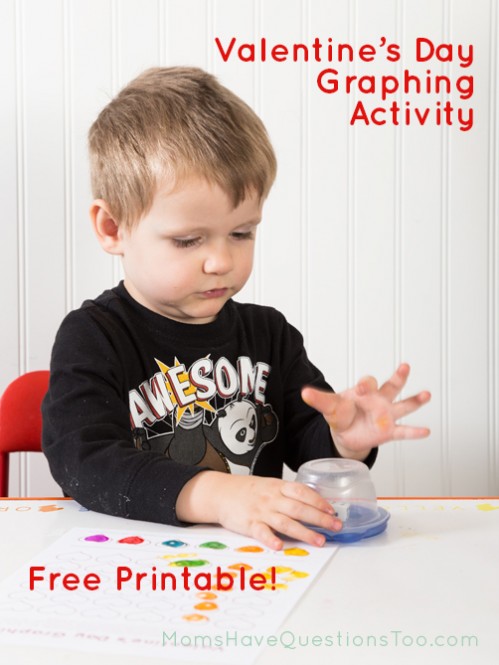 This activity is geared more toward preschoolers. We did it with Smiley Man and although he was really excited to use dice for an activity, he didn't quite grasp the concept of the activity. He sure enjoyed using the dot markers though!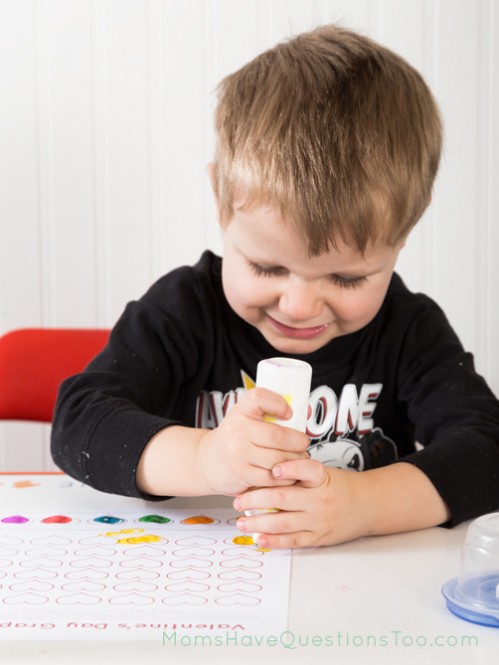 To do the activity, start by printing off the graphing worksheet. We used dot markers for the activity, but you could also use six different kinds of stickers, crayons, colored pencils, candy, buttons, or anything else you have on hand! On the bottom line, mark each of the hearts with a different color of dot marker.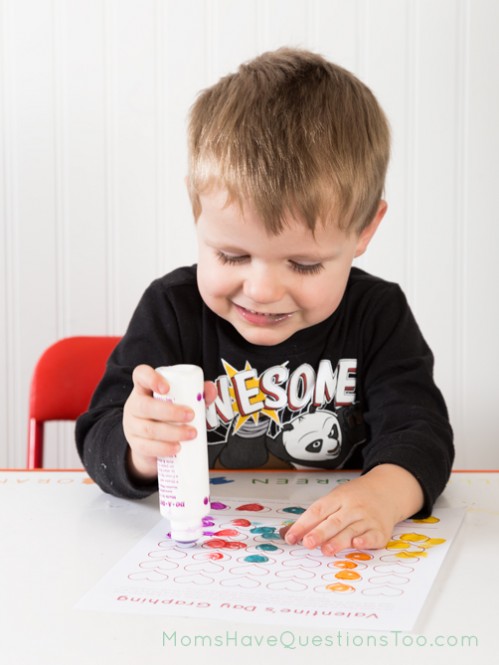 Pick a color to graph first. Roll the dice and mark that number in the column above the color you selected. Continue to do this until you have rolled for all of the colors. If you use candy, you can eat the candies after you are done! This Valentine's Day graphing was a huge hit.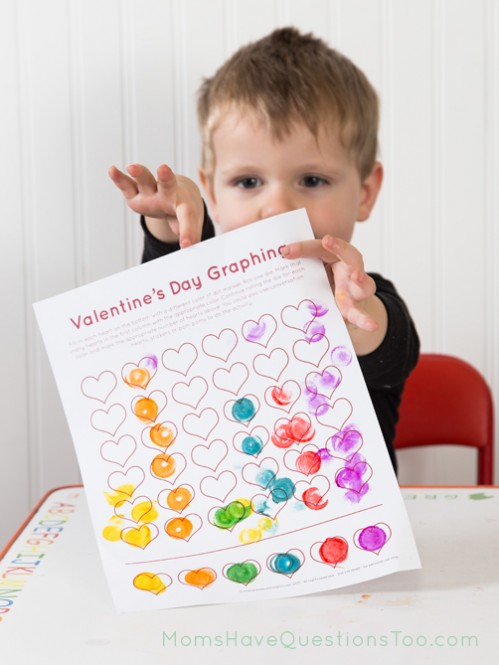 [hr top]
We've found some fun people with great linky parties. You might just see this post linked up on one of these amazing sites!
No Time for Flashcards, Train Up a Child, Teach Beside Me, 1+1+1=1, Living Montessori Now, In Lieu of Preschool, ABC & 123, Sun Scholars, All Our Days, Frogs and Snails and Puppy Dog Tails, Homeschool Creations, 123 Homeschool 4 Me, Teaching Mama.