What is up in the life of Kirstylee?
I have some important news to share and I am so excited to finally share it with the blogging world. I am expecting our 3rd baby and I'm due in December! We are so, so excited about this baby and there is a lot of emotion behind this pregnancy. I am really, really terrible about sharing emotional things with people, but because I care about my readers and because it's something that is really important to me, I wanted to share with you why this baby is so important to us.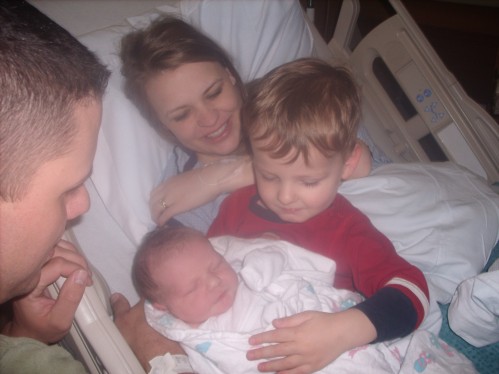 I'm the kind of person that has always wanted a big family. I mean ridiculously big. Like, when I was 14 or so, I told people that I wanted to have 11 kids. And I was serious! Seriously! That number went down a lot before I got married, but I still wanted to have a really big family. Well, one 18 hour delivery including 3 hours of pushing and an eventual c-section later (that brought my sweet baby Little Bear into the world), I realized that baby having is a lot tougher than I thought.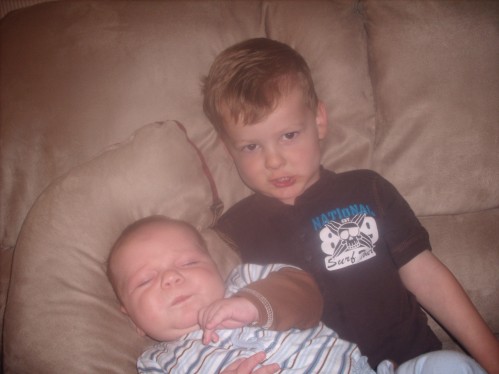 That was the first time I considered that maybe I wouldn't be able to have as big of a family as I thought. Especially since I had had a c-section. I was optimistic to try a VBAC (Vaginal Birth After Caesarian) with our second child whenever he or she came along. Unfortunately, it was necessary for Smiley Man to be born via c-section and my recovery was a KILLER. It was hard in every way possible: physically (man, it hurt!), emotionally (I had some serious post-partum depression after he was born), and mentally (I don't know if my brain ever even turned on during the first few months after he was born). It was so worth it though, I mean, just look how cute he is!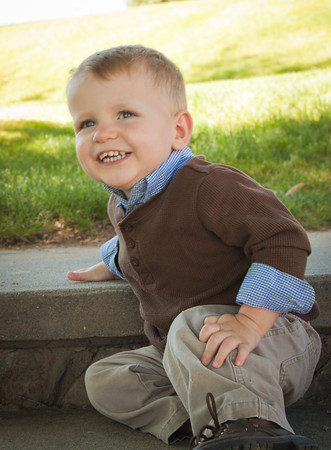 Of course, it's me, and I still wanted more than two kids. I couldn't possibly stop at two! Let me just say that I absolutely LOVE being a mother. Without the delivery and recovery I don't know if I'd ever stop having kids. I love my kiddos so much and they have blessed my life in so many ways. I'm not saying you have to have lots of kids to be a good mom (because that isn't true at all), I'm just saying that I am the type of person that has always wanted lots of kids.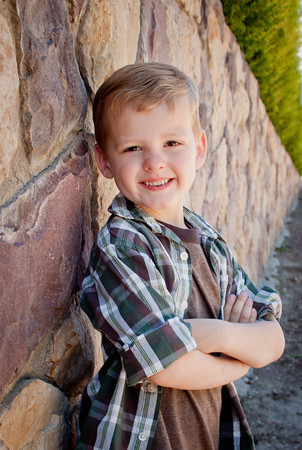 I'll be honest though. It was hard for me to be ready to have a third. Really hard. I was scared and stressed and I just didn't know if I could do it again. With this third pregnancy, we have made some changes in our family (just your standard diet, exercise, sleeping more types of changes) and we are really hoping my recovery is better with number 3. I still feel like with 3 kids our family won't quite be complete, but I really need this recovery to go smoothly for me to even consider a 4th child.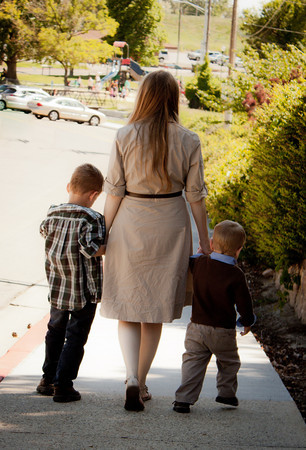 So, there it is. We are so excited for our 3rd baby and can't wait for Little Bear and Smiley Man to have another sibling. BUT, we are also hoping and praying that all goes well with the delivery and recovery. I still want my big family, but I finally recognize that what I thought was big, just might not be feasible for my body. I'm trying to get used to a new "big" and I'm learning to just be grateful for what I have. Which isn't that hard, I guess, because look how cute Little Bear and Smiley Man are (not to mention my extremely handsome husband)! I am a very lucky mom.