Below are some General Conference activities for toddlers and preschoolers. For more activities, go to the Toddler General Conference Activities page, the Preschool General Conference Activities page, or the General Conference Linky Party. Enjoy!
*Get all of our General Conference printables in one easy download here.*
For Toddlers: Coloring
For Preschoolers: Vertical Surface Scripture Story
Toddler General Conference Activities – Coloring
Toddlers love coloring, so print off these line art drawings from the LDS Church website for some General Conference fun. Add markers, stickers, stamps, etc. for even more fun.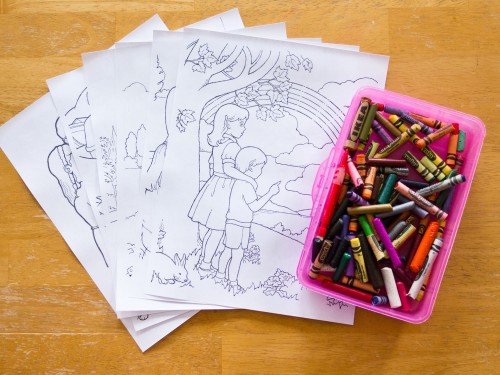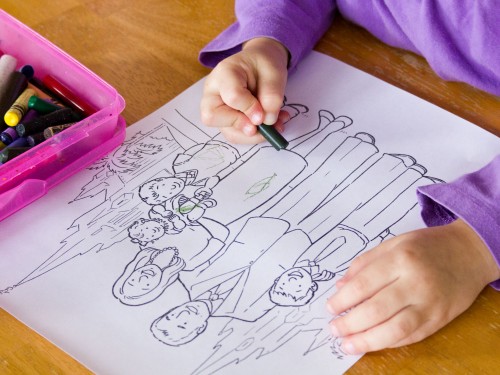 Preschool General Conference Activities – Vertical Surface Scripture Story
This activity takes a poster board, some crayons, and some very minimal drawing skills. They are minimal, trust me! :) I pretty much have zero drawing skills and I still attempted this. On the matte side (not the glossy side!) of your poster board, draw a picture of a scripture story.
During General Conference, hang the poster board on the wall at your child's eye level and let them color on the picture. They will love it because they get to draw on the wall, sort of. :) What they don't know is that drawing on a vertical surface is actually really important to their fine motor development. Shhh, I'll keep it a secret if you will.
If you want, you could even tell them to draw pictures of what they hear the speaker talking about.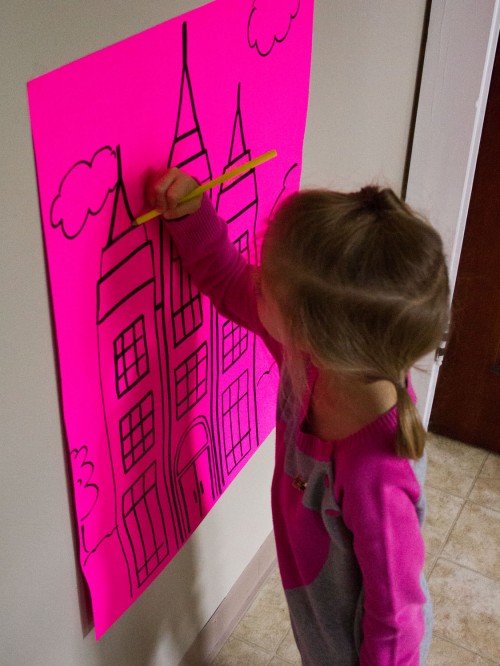 *Special thanks to Cassidy's nieces for being the models in these pictures.
To learn more about General Conference go here. For the latest General Conference updates from around the web, follow my General Conference pinterest board.