Below are two General Conference activities. For more, go to the Toddler General Conference Activities page or the Preschool General Conference Activities page, or the General Conference Linky Party. Enjoy!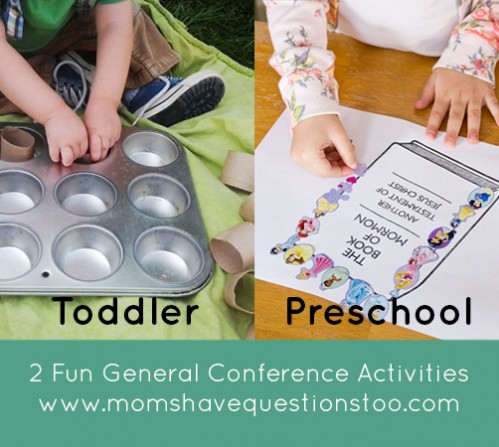 *Get all of our General Conference printables in one easy download here.*
For Toddlers: Muffin Tin Sorting
For Preschoolers: Sticker Line Art
Toddler Conference Activities – Muffin Tin Sorting
A few weeks ago I found this great activity called muffin tin sorting on The Imagination Tree. Go there for complete directions. I love that this activity is fun for Smiley Man and that it teaches one-to-one correspondence.
Smiley Man is 17 months old and he LOVES this toy. If your child is a little older and you want the game to be a bit harder, just cut the rolls into different sizes and turn it into a size sorting game. Or, paint or color the rolls and turn it into a color sorting game.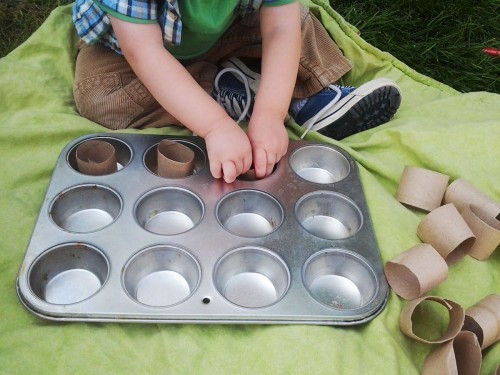 Preschool General Conference Activities – Sticker Art Pages
This activity is sure to be a blast for your preschooler AND stickers are a great fine motor development tool! You only need two things: the sticker art pages made by me, and a bunch of small stickers. Use the stickers to cover the picture outlines on each page.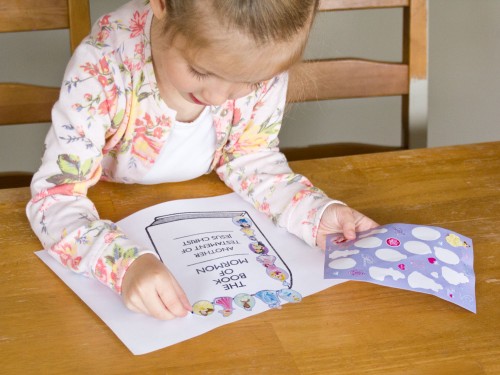 Here is a fun pack of stickers that would be great for this activity. However, I almost always see packs of 1000 stickers at the dollar store and they are perfect for these pages.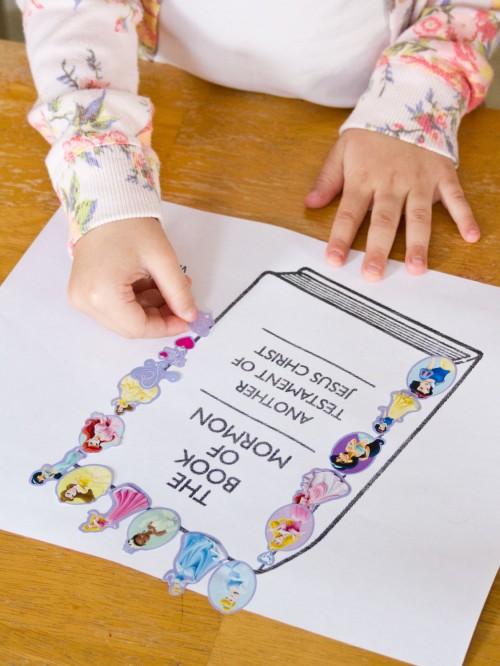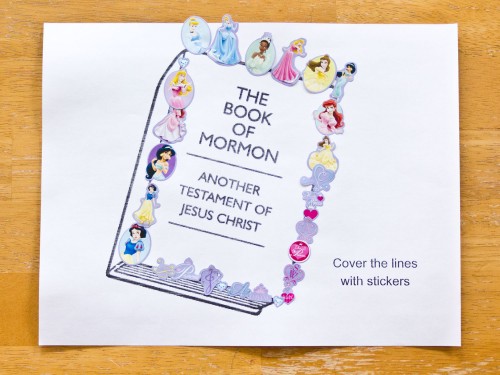 *Special thanks to Cassidy's niece for being the model in these pictures.
*Get all of our General Conference printables in one easy download here.*
Clipart Sources:
http://www.ldsclipart.com/clipart/book-of-mormon book of mormon clipart
http://www.ldsclipart.com/clipart/missionaries?bwbps_page_10=2 missionary clipart
http://www.clker.com/clipart-25229.html bike clipart