Below are two General Conference activities. For more activities, visit my Toddler General Conference activities page, my Preschool General Conference activities page, or the General Conference Linky party. Enjoy!
*Get all of our General Conference printables in one easy download here.*
For Toddlers: Tearing Paper
For Preschoolers: Sandpaper and Yarn
Toddler General Conference Activities – Tearing Paper
Toddlers love to tear paper and it is a great fine motor activity. Plus, this is just about the easiest activity in the world to set up. Just put some paper in a gallon zip lock bag (or on the floor in front of your toddler). I like to include different colors of construction paper, cardstock, and scrapbook paper, but plain old white paper works great too! Now, let your child tear the paper to his heart's content. I also put a glue stick in the bag in case Smiley Man wants to glue some of the papers.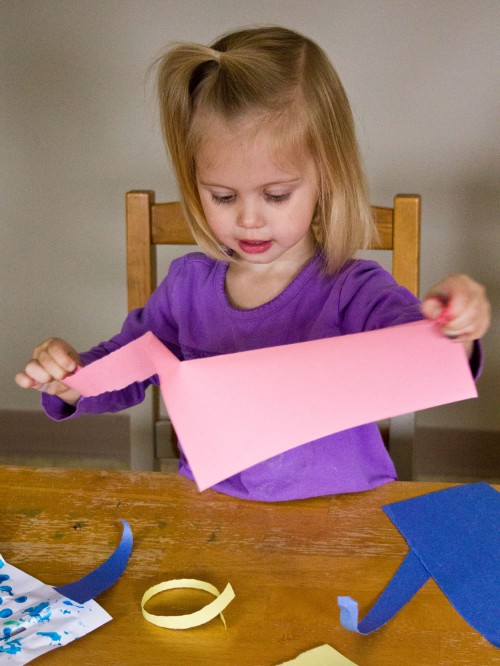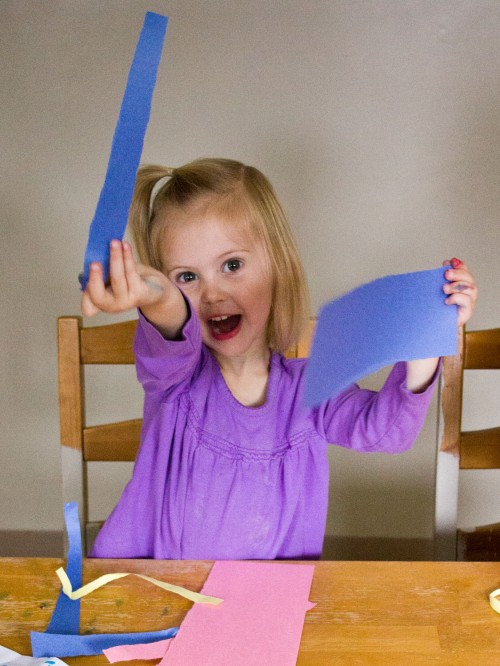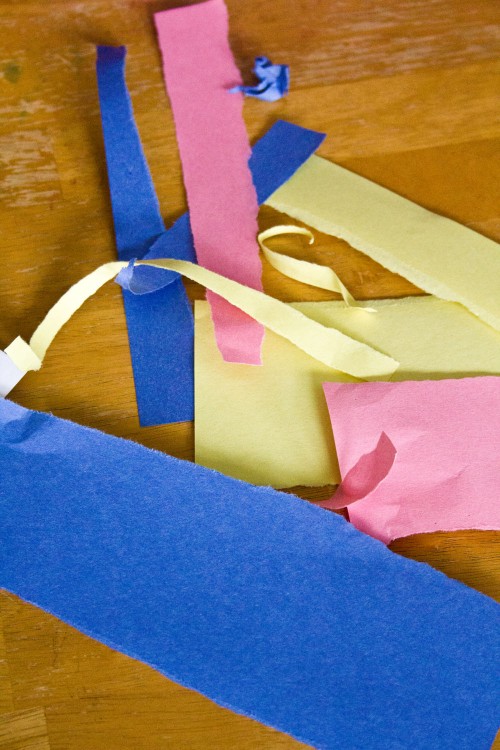 Preschool General Conference Activities – Sandpaper and Yarn
Sandpaper is a great way to play with yarn. You can put yarn on the sandpaper in a design and it will stay in place because it sticks to the sand paper. You can also pick the yarn up again and make a new design because the yarn doesn't stick to the sand paper permanently. For this activity, I provided two pieces of sandpaper and several colors and sizes of yarn. I am also putting in several Sandpaper Cards for Little Bear to look at while he creates. These are all simple line drawings of things related to the scriptures and to our church. I am putting the cards in the bag so Little Bear can try to copy them with the yarn. However, if he just wants to make his own designs during General Conference, I will be happy.