What are some kids water safety tips and general tips for going to the pool with young children?
Last weekend I went to an ultra, mega, fun water park with my family and my sister and her husband. Obviously, we had an ultra, mega, fun time. ;) While we were there though, I realized that going to the pool with young kids is very different from going with just adults. I found myself worrying about my little ones and I was really grateful for some choices that I made that helped keep my kids safe.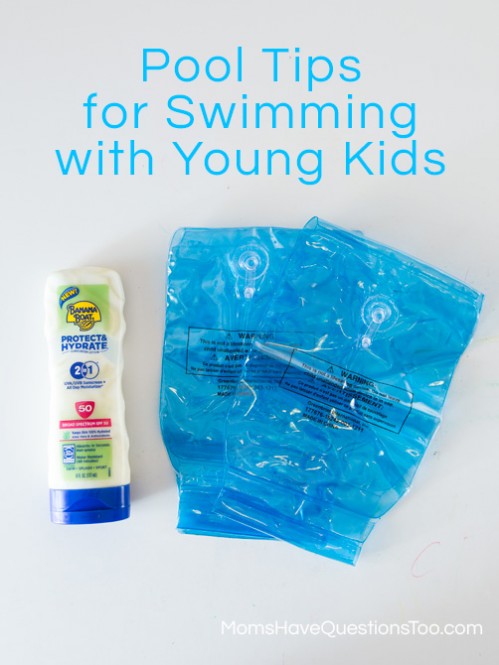 I have compiled a few good tips both for water safety and just general tips for going swimming with young children in tow.
Sunscreen
Apply ever 2-3 hours! We were at the park for 3 ½ hours and I only applied the sunscreen once. All of us came home a little red. :( In all honesty, I think part of the problem was that the sunscreen was of a lower quality. Either way, better safe than sorry, especially with a little child's skin.
Lifejackets/Floaties
Little Bear loves bath time, but when he gets into water that is bigger than a bath (a.k.a. a swimming pool), he gets pretty nervous. At our fun trip to the water park, I put lifejackets on Smiley Man AND Little Bear. The boys were in the kiddie pool almost the entire time, which has very shallow water. In all honesty, Little Bear did not need that lifejacket, but he felt safer with it on and so did I. I stayed right with Smiley Man the whole time (which was easy since he didn't do much exploring), while Little Bear explored all over the kiddie pool. I kept an eye on him of course, but it eased my mind to know that even if he went under water, the life jacket would help him right up. Life jackets or floaties are perfect for water safety when you have young kids.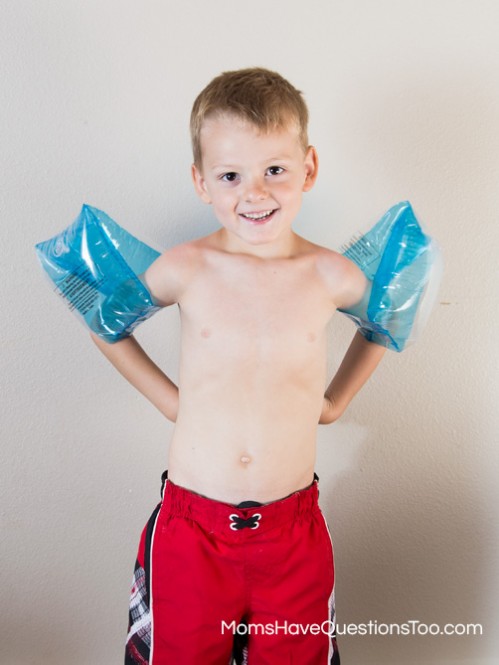 One Adult per Child
It's great to have one adult per child at least on your first trip to the swimming pool for the summer. If you go to the pool regularly, it's best to know the pool area well so that if your little one gets lost, you know exactly the places to look. Another benefit of having one adult per child is that one adult can go and do adult things (like sit in a hot tub or go down extreme water slides) with other adults while the other adult watches the kids. Then, of course you can switch after awhile.
Well Rested and Fed
If you have little kids, then you probably already know to do this. When kids get tired and/or hungry, everything becomes a chore, even swimming. If you make sure to feed your kids before going to the pool, and make sure they've had their naps, the trip will be much more enjoyable.
Have Fun
I know this seems like a no-brainer, but when you go on a fun trip like swimming, it's easy to get caught up in the trip and feel like you have to do everything. If everyone is getting tired, or the water slide doesn't seem as exciting as you thought it would be, or you just feel like laying out in the sun instead of swimming, then just change your plans. Do whatever will be the most fun and forget about any preconceived notions.
I love going swimming with my family, but it is a lot easier to have fun if you remember these tips. Most important, of course, are the water safety tips, but all of these tips will make the for a fun trip.