How do I teach my toddler the alphabet?
My Toddler Curriculum has been a great homeschool curriculum for Smiley Man. He is really interested in letters and asks to sing the alphabet song about 15 times a day. :) Yes, I get sick of it after singing it 3 or 4 times in a row, but I'm so happy that he's learning.
Read more about the Toddler Curriculum here. Read the rest of the post to see our fun week on C is for community helpers.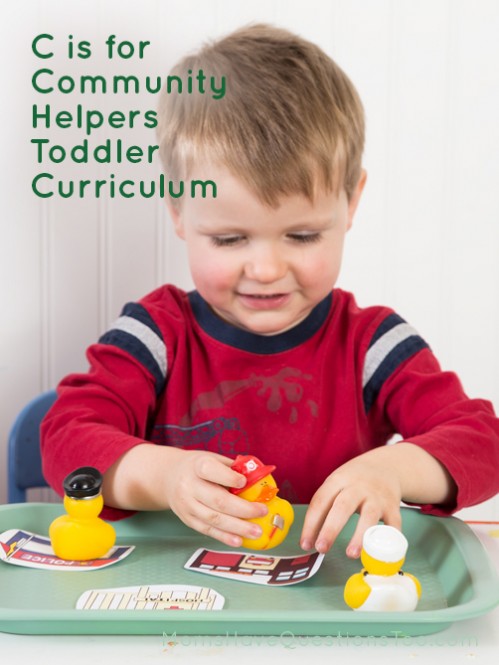 (Smiley Man is 33 months old. Go here to read more about appropriate ages for this curriculum)
Make the Letter
This week for our make the letter activity we used playdough and straws cut into small pieces. I drew a C in the playdough using a toothpick. Smiley Man then covered the C with the short straw pieces. This was a great fine motor exercise.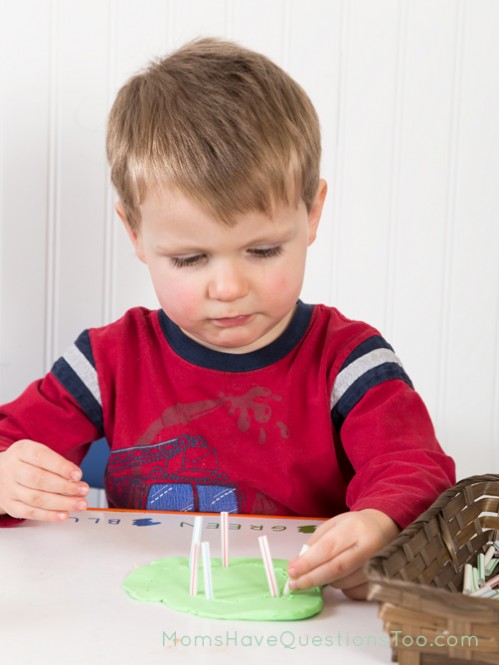 Learning Notebook
Smiley Man did great with all of his learning notebook printables, including this fun letter formation one. I was actually really surprise at how he stayed in the lines of the C outline. (10 learning notebook printables for the letter C are included in the Toddler Curriculum)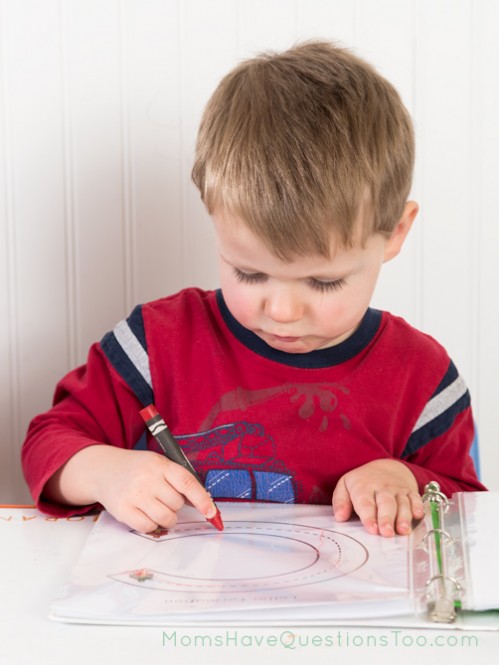 Tot Trays
Theme
Match professional rubber duckies (from Oriental Trading) to the picture of the building where they work.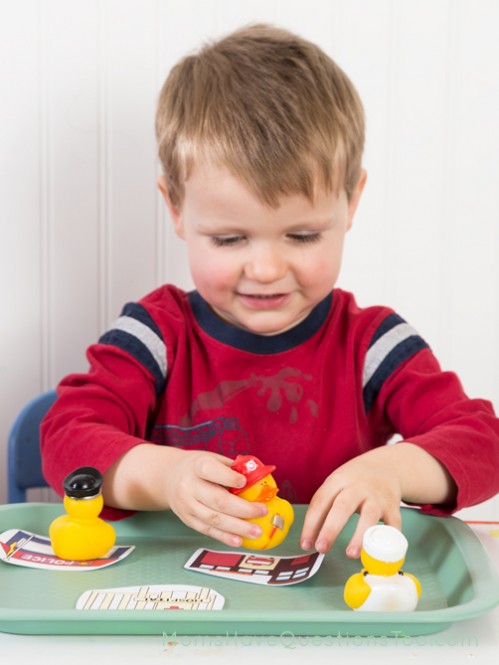 Stickers/Stamps
Put star sticker "badges" on the policeman's hat and shirt.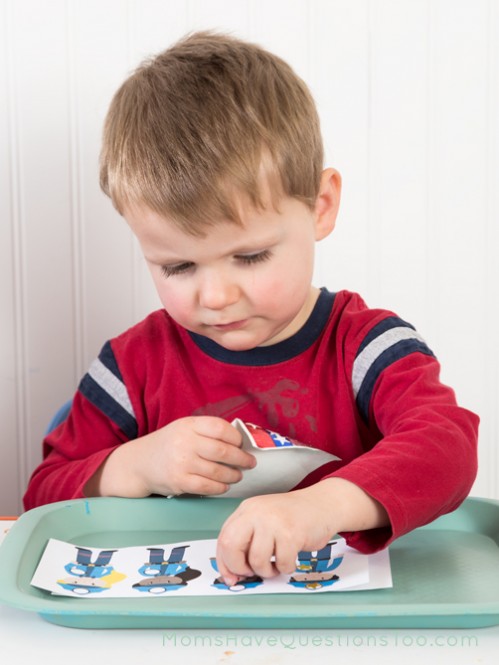 Pouring
Pour "water" (blue rice) onto the "fire" (picture of fire taped to the bottom of a bowl).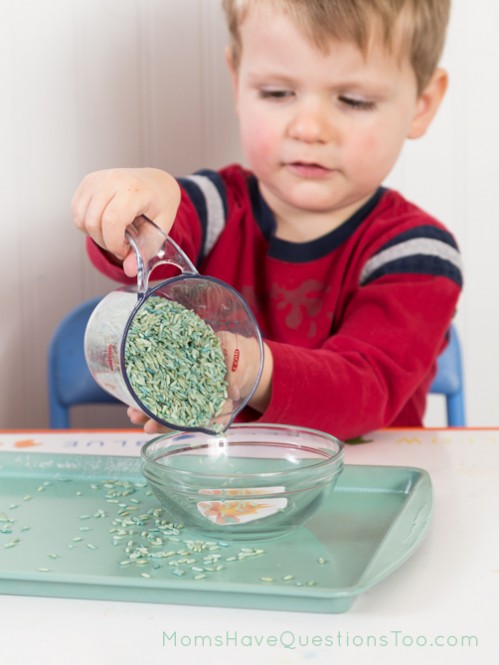 Cutting
Cut "envelopes" and put them into the mailbox. Cut slit in mailbox opening so envelopes fit inside.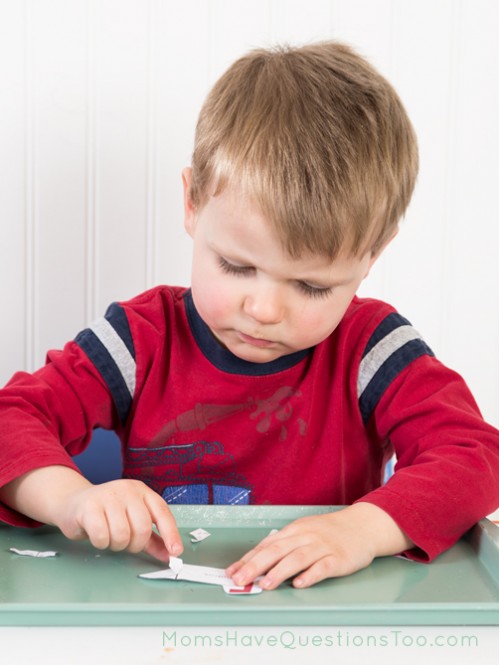 Sensory
Put small plastic hearts (from Dollar Tree) in a bowl of oatmeal. One heart has a star. Find the right heart for the man.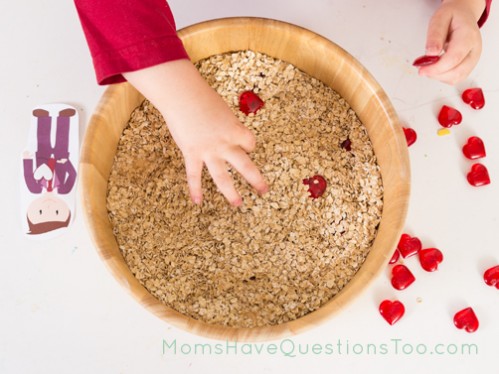 Items used for tot trays
professional rubber duckies, star stickers, dyed rice, plastic hearts (this is what they look like, but buy them from the Dollar Tree)
Tray Printables
Smiley Man loves it whenever he gets to handle scissors (even though he's not that good at cutting yet), so this cutting practice page was a huge hit. (10 tray printables for the letter C are included in the Toddler Curriculum)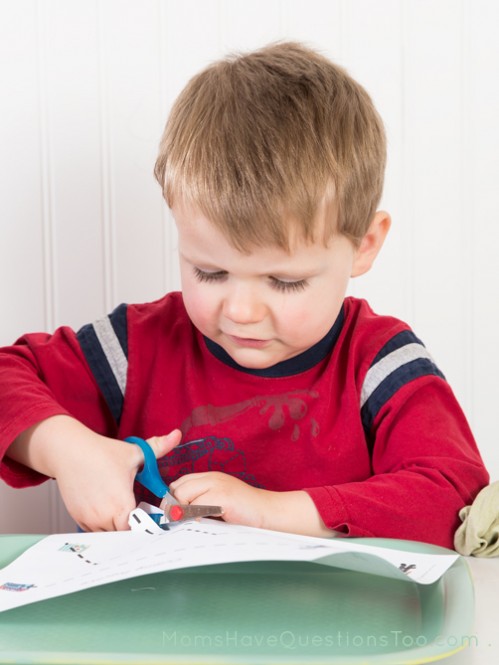 Letter Activities
This page will become part of a homemade ABC book once we have finished the whole Toddler Curriculum. For the letter C, Smiley Man painted a caterpillar. He really liked using the q-tips.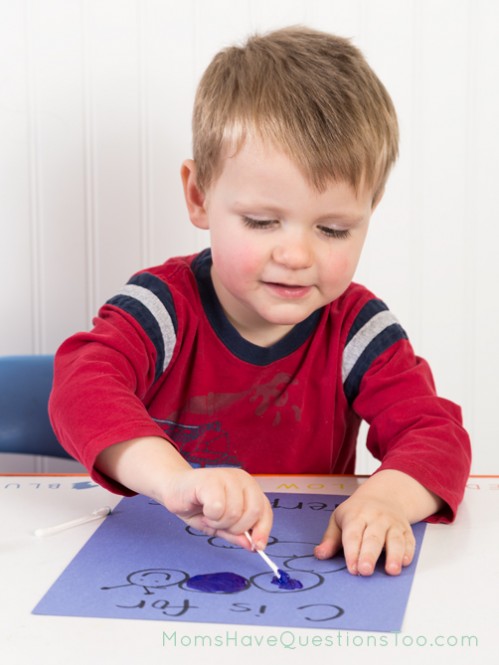 Books
We read at least one book every day (usually more) and Smiley Man really enjoyed the fun facts in Whose Hat is This?
Craft
For our letter C craft, we wrote a letter (it was really just a drawing) and sent it to Smiley Man's uncle. Smiley Man thought it was way cool to put the letter in our mailbox. It's fun to incorporate normal life activities into our homeschool curriculum.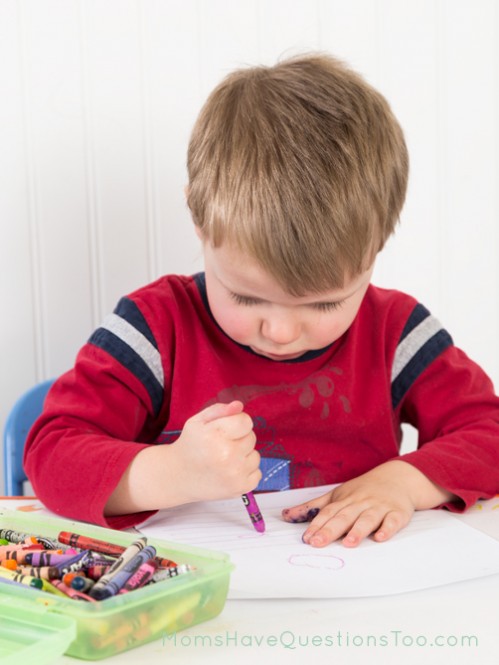 Sensory Bin
As always we did an ABC sensory bin and this one featured the letter C. The base was some a bunch of pasta both dyed and plain.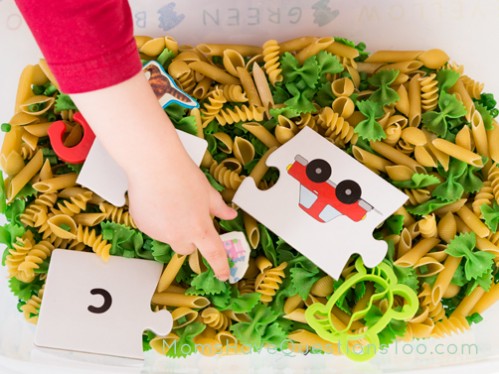 Go to our store page to purchase the Toddler Curriculum. It has toddler homeschool lesson plans, crafts, and basically everything you see in this post, plus a little more. You don't have to be a homeschooling family to use the curriculum though. It's great for any mom (or dad) who wants to teach his or her toddler. Toddlers school is all about simple learning and this curriculum has exactly that.
Other Posts you Might Like
[hr top]

We've found some fun people with great linky parties. You might just see this post linked up on one of these amazing sites!
No Time for Flashcards, Train Up a Child, Teach Beside Me, 1+1+1=1, Living Montessori Now, In Lieu of Preschool, ABC & 123, Sun Scholars, All Our Days, Frogs and Snails and Puppy Dog Tails, Homeschool Creations, 123 Homeschool 4 Me, Teaching Mama.