Where is a great place I can buy school supplies for cheap?
If you know me, then it's no secret that I love school supplies. I get giddy when back to school sales start and always have to exercise restraint to keep from buying too many packs of crayons, watercolors, and notebooks. As with any spending habit, this can get expensive. Especially at this time of year when all the school supply sales are over. Discount School Supply is one of the places that I love to buy school supplies all year round.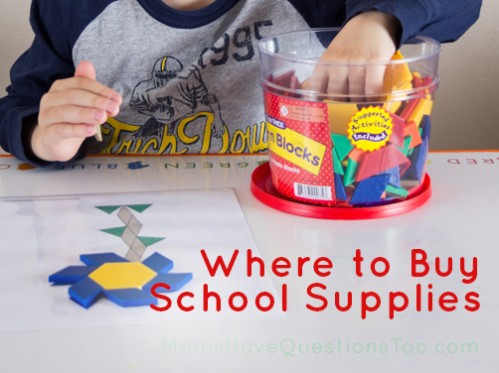 Discount School Supply has some of the best deals on arts and crafts supplies that we go through quickly in my house. Check out their deals on these:
 Right now Little Bear is going through a stage where he loves everything math and science related. I am seriously considered these items as Christmas gifts for him.
 In January, I plan to start a letter of the week tot school curriculum with Smiley Man. I definitely have these items in mind to facilitate that curriculum.
And here are a few more things I just had to share because they are so awesome.
Overall, I love Discount School Supply and I always have. I just recently joined the affiliate program with Discount School Supply because I love their products, service, and prices. If you do click on any of these links and buy something, I will receive a small commission (although it does not cost you any extra). Thank you for helping my family and making it possible for me to continue blogging. I just want to say that I feel very strongly about only joining affiliate programs for companies I believe in. I honestly love Discount School Supply and hope that you feel the same. Lastly, I have only provided links for items that are truly a good deal. I have not included any items that you can easily find cheaper somewhere else.

This post was created in partnership with eAccountable and is not officially a part of Discount School Supply or any other DSS brands. All opinions are my own.
[hr top]