What are some preschool graphing and measuring activities?
So, I had it scheduled to do the graphing and measuring roundup last week with the measuring ribbons post. However, when I actually got around to writing the post I completely forgot my plan! :) My goodness, this pregnancy brain is really doing a number on me. ;) Anyway, today I have a roundup of graphing and measuringactivities for you. It's always fun for me at the end of these series to find a bunch of posts all about that series. This post includes all of the graphing and measuring activities from my blog as well as some other great graphing and measuring ideas. Hopefully you will be inspired to do some graphing and measuring with your preschooler.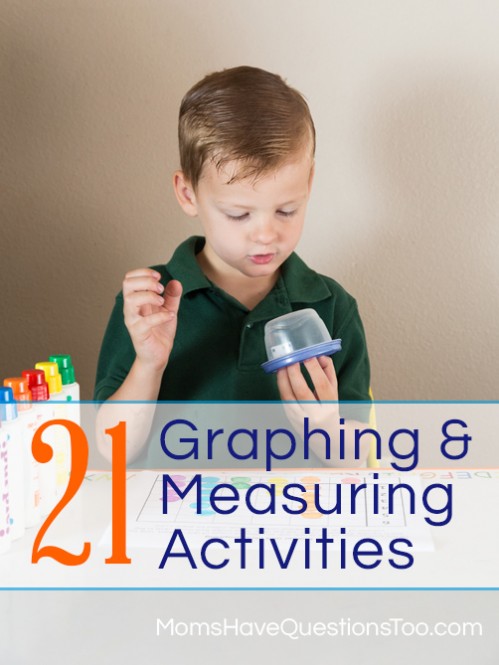 Preschool Graphing
Preschool Measuring
*Want to see more themed activities like this for toddlers or preschoolers? Check out our store page where our toddler and preschool series are compiled into Activity Packs for only $1.99! The Activity Packs are full of lesson plans, printables, and a curriculum guide.