Reading to and with your children is such an important part of development. We wanted to start doing a few book activities along with book reading to add to the fun. We thought starting with a Halloween themed book would be great for this time of year! I loved the book Room on the Broom by Julia Donaldson so I thought I'd come up with an activity to do along with it.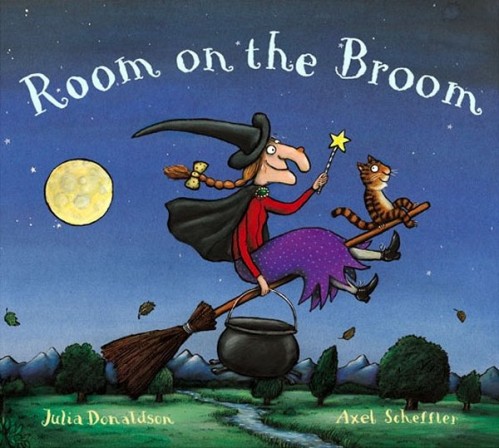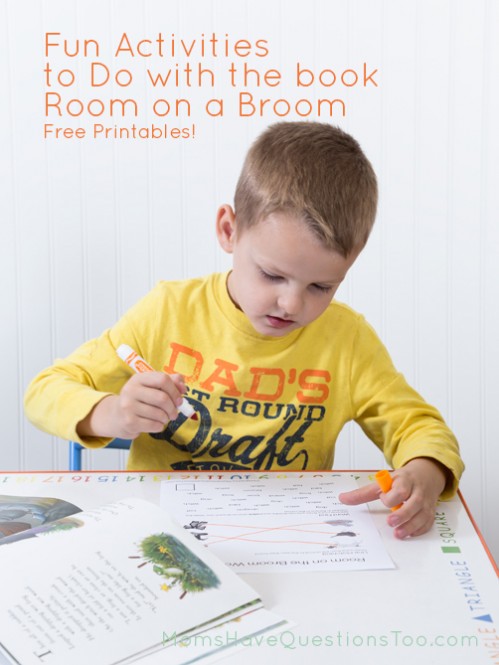 To start, print off the Room on the Broom Worksheets we created to go along with the book. Have your child fill out the first page of the printable while you are reading the book. They can use Do-a-Dot Markers, stickers, crayons, buttons, or anything else you might come up with to mark of the squares as the words are said. This will help them pay attention to the words as you are reading.
After you've read through the book, you can have your child fill out the second page. This page of the book activity is a good test of their memory as it has them recall elements of the book for a matching exercise. If they have a hard time remembering what happened have them look at the book again to help them figure it out.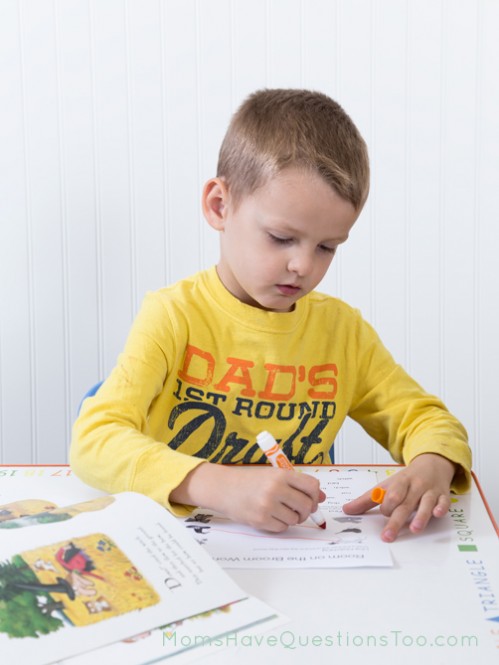 The last exercise on the second page helps with word recognition. They simply mark off the word witch in that section. Once they have all of them marked, they can count how many times it appears.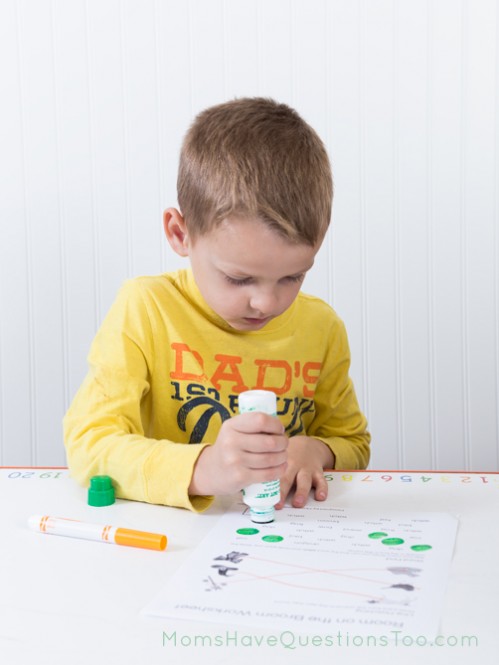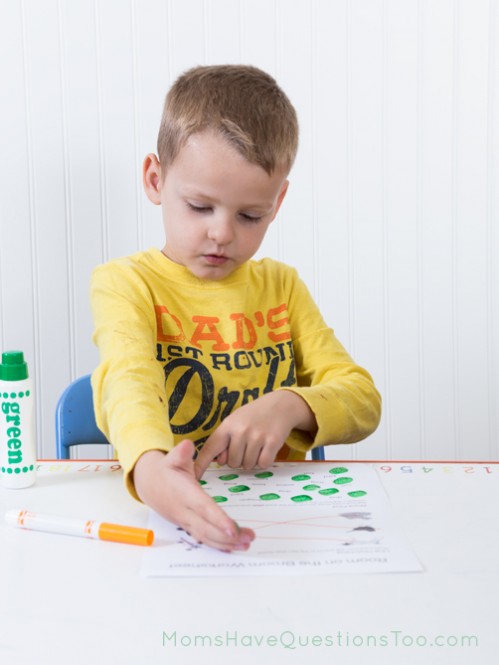 Room on the Broom is a really cute children's book with a simple concept. It's fun to listen to and the illustrations are great! If you want a slightly more interactive reading of the book you can watch a simple animated video of it on youtube. There is also an amazing 45 minute video based on the book that is worth looking into as well.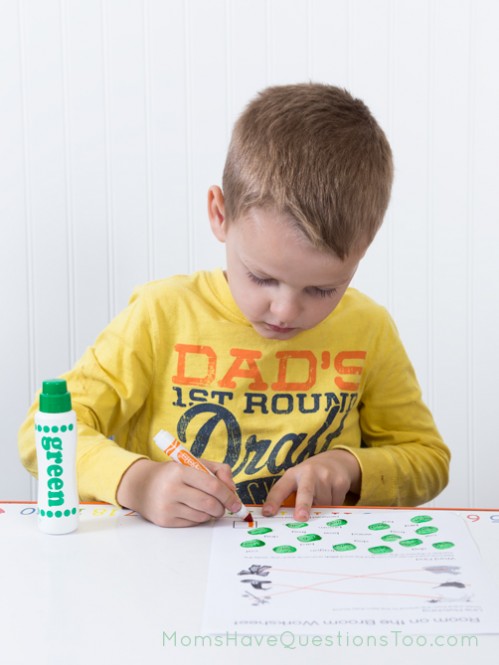 Hopefully this activity is a fun way to help your child engage more as you read to them or have them read to you. If you are interested in finding some other fun Halloween or fall themed books, check out some of our favorites below!
[hr top]
We've found some fun people with great linky parties. You might just see this post linked up on one of these amazing sites!
No Time for Flashcards, Train Up a Child, Teach Beside Me, 1+1+1=1, Living Montessori Now, In Lieu of Preschool, ABC & 123, Sun Scholars, All Our Days, Frogs and Snails and Puppy Dog Tails, Homeschool Creations, 123 Homeschool 4 Me, Teaching Mama.