Recently, Little Bear has been fascinated with rocks and has started some pretty fun rock collections. After losing a few small collections due to lack of storage, I decided to get serious about this rock collecting thing. I also thought it was high time to include Smiley Man among the rock collectors.
I told Little Bear that we were going to spend some time rock collecting and he was super excited. When the day arrived, we started by going into the backyard and searching for some rocks.  The boys had a blast looking around the yard and finding rocks in lots of different places. We even discovered some non-rocks (including a broken brick, some plastic, and some bark). The only mishap we had was when Smiley Man accidently stepped right on an ant hill and had ants crawling all over him. It took me a second to realize why he was whimpering, but once I did, that mama bear instinct kicked in and swatted those ants of in 10 seconds flat – ish. ;)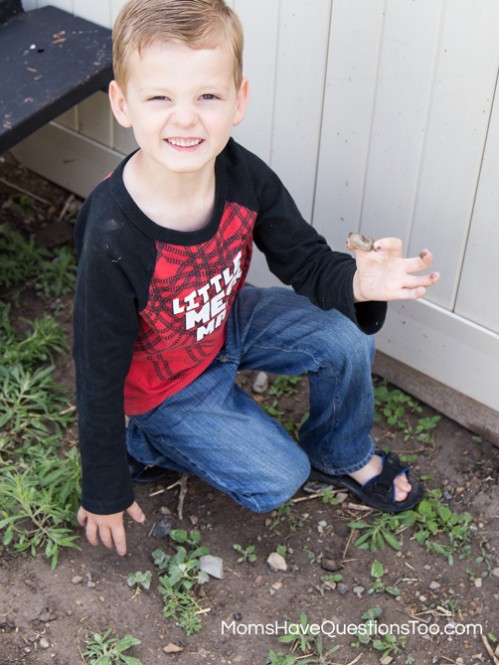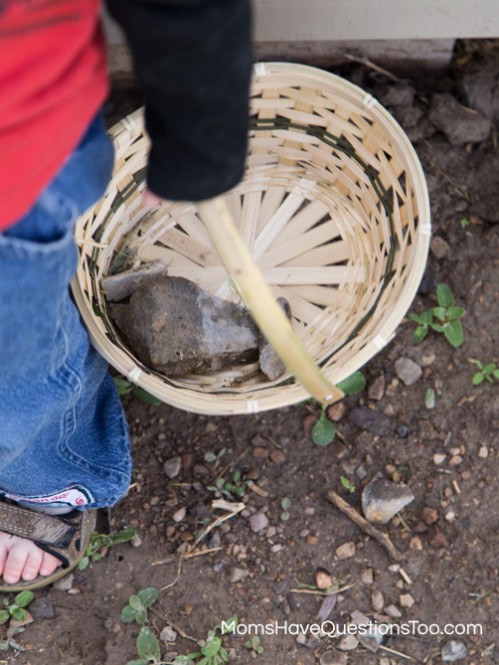 Once we were done searching for rocks, we went inside for rock cleaning. I did the cleaning with each of the boys separately so that I could give each of them some focused attention. I filled a large bowl with water, then showed my boys how to put their rocks in and rub them until all the dirt was gone. For the extra dirty spots, we used paintbrushes to help loosen the dirt. Once the rock was clean, we put it on a towel to dry.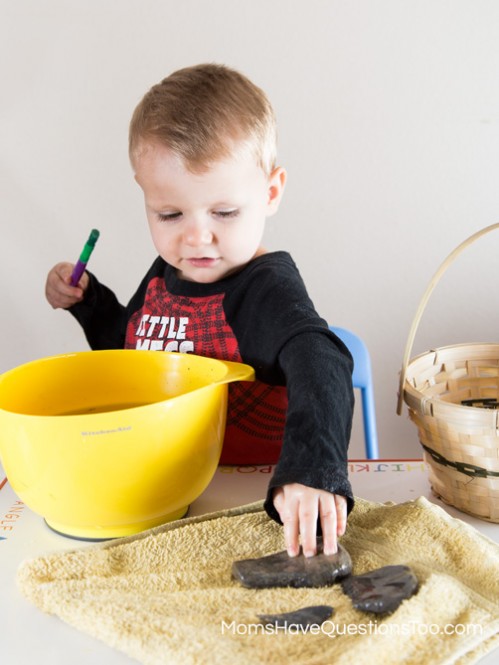 After rock cleaning, we observed the rocks. We talked about the different colors in the rocks. We found the biggest, the smallest, the flattest, etc. I also asked Little Bear to pick a favorite. Naturally, he said all of them. :) The observing was a great way to get the boys to notice some of the rocks' characteristics. At first Little Bear had a hard time picking anything out, but by the end, I was surprised by the things he was noticing.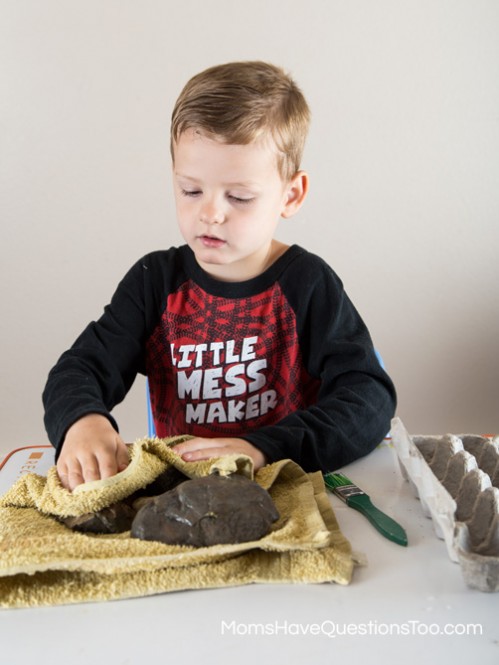 We ended our fun rock collecting day with storing the rocks. Smiley Man's rocks were stored in a basket with a handle that I got from the dollar store. Little Bear put his small rocks into an empty egg carton and his big rocks into a grocery sack. If you have some big rock collectors in your family, here are some more storage ideas for rock collecting: Valentine Heart Box Rock Storage, plastic or wooden craft box with divided sections, glued to the inside of a shoebox lid.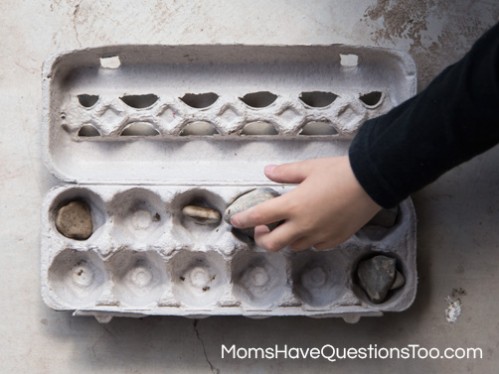 My boys had so much fun rock collecting and it was the perfect activity for the summer. They love being outside and this was a fun way to be outside and keep them busy! I'll definitely have the boys add to their rock collections next time I need a few minutes of peace.