I am so excited about today's post. I absolutely love throwing parties and sometimes I go a little overboard with the number of games. I have 6 party games for the 4th of July that are sure to keep your young children busy, happy, and having fun.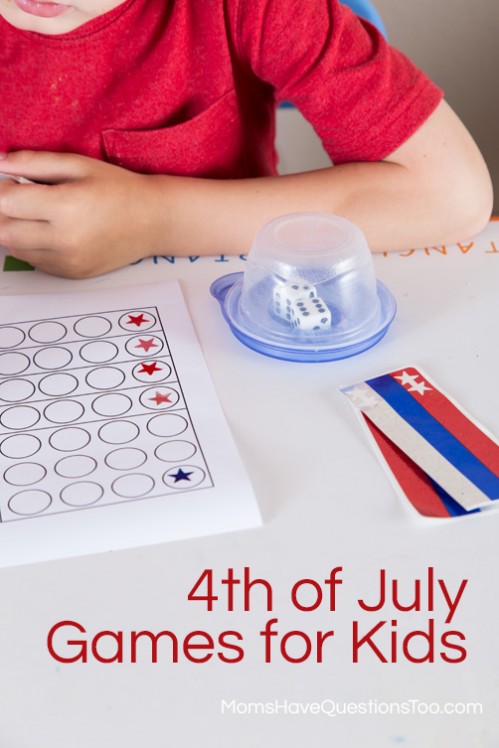 Ring Toss
Make this game with bracelet (or necklace) sized glow sticks. Be sure to use the attachments that they come with to turn them into rings. Now get some mini water bottles, regular sized water bottles, or small juice bottles and use construction paper to cover the label and to add scores. Now, set up the water bottles with your lowest scoring water bottles in front and your highest scoring ones in back. You can set them up on a table or any hard surface (kitchen floor, patio, cement, etc.). Draw or tape down a line for your child to stand on, then have them toss the rings onto the water bottles. This game is extra fun at twilight when it is dark enough to see the glow sticks glowing, but light enough to see the water bottles.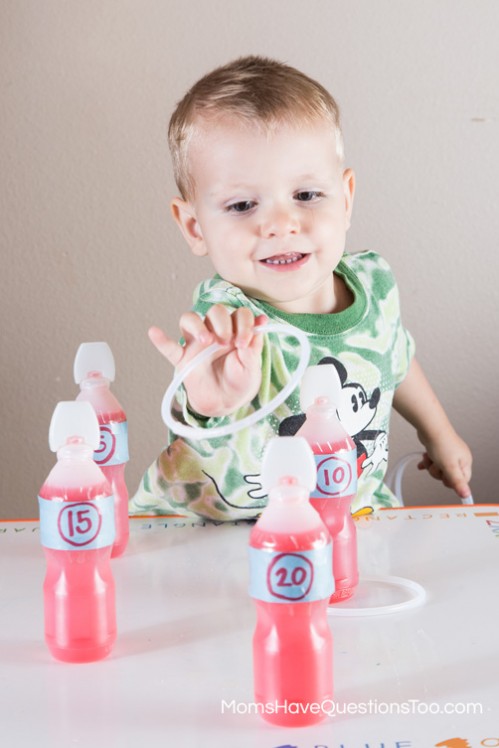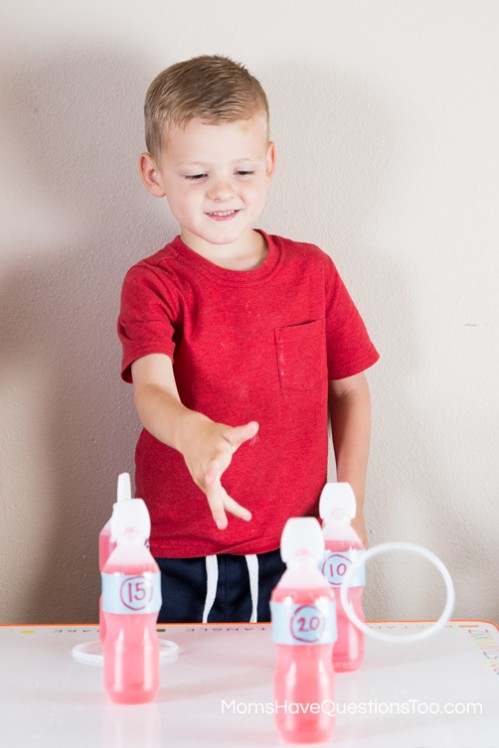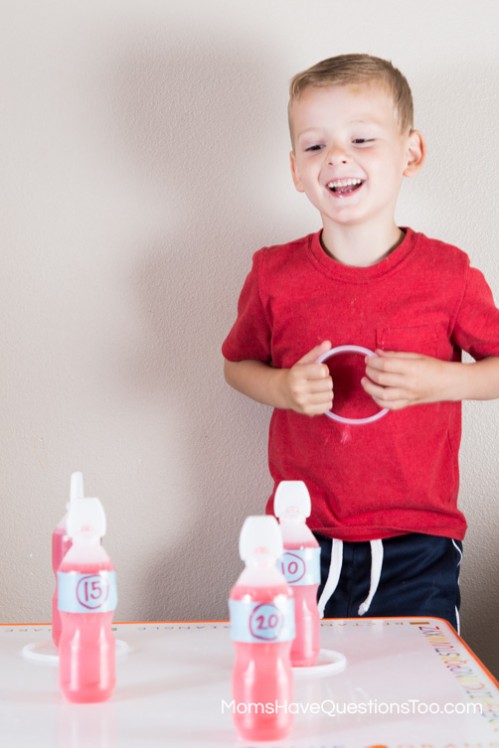 Star Popsicles
Get a star ice cube tray and fill it with juice or soda (anything that is red or blue is best). Stick it in the freezer for a few hours. When the juice is slightly frozen, but not completely frozen, stick toothpicks or popsicle sticks in the stars. When it is completely frozen, take out and enjoy the patriotic treat. Or you can be like me and completely forget to put in the toothpicks or popsicle sticks, but you will end up with a slightly sticky mess. ;)
Squirt Gun War
This game works best if you have at least 6 people, even better if you have a large group. It's a fun party game for kids and adults alike. Divide all players into two or three groups. Tape on each person's back, a foot long piece of crepe streamer paper. Each group will have a different color of streamer on their back. Obviously, red, white, and blue streamers are preferred. Now, give each player a squirt gun (this game can also be played with water balloons). Everyone has 10 minutes (or set whatever time limit you want) to get the streamers from opposite teams as wet as possible. The team with the most dry streamers at the end of 10 minutes is the winning team.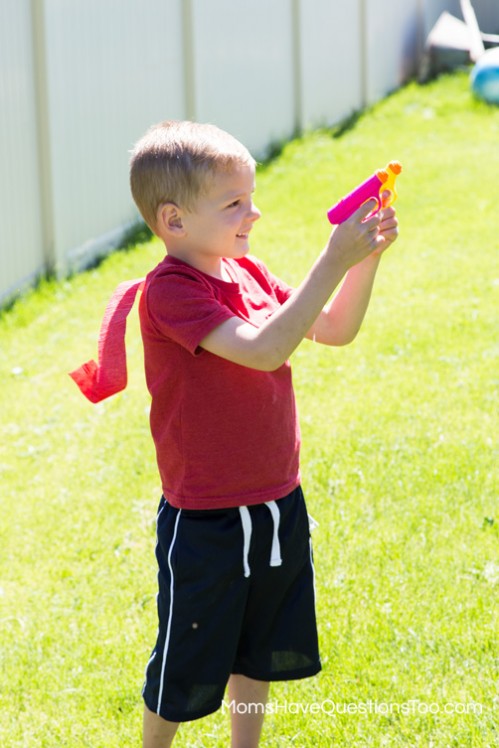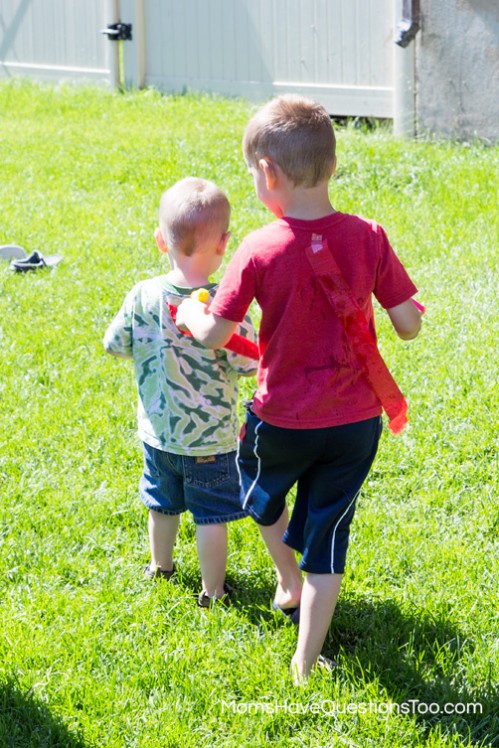 Roll a Flag
Print off this dot marker flag outline that I made. Gather enough red, white, and blue pompoms, stickers, marshmallows, etc. to cover the flag. Put all of the pompoms, stickers, or marshmallows in a pile next to the flag outline. Have your child roll one or two dice at a time. Each time your child rolls, have him put that number of pompoms (or stickers or marshmallows) onto the flag until the flag is completely covered.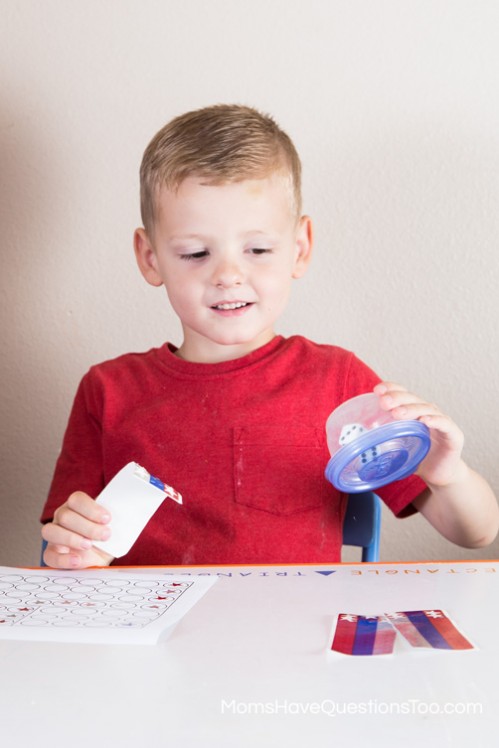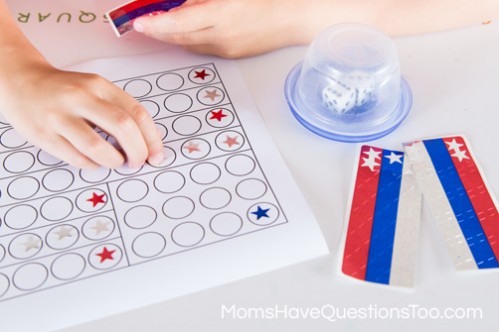 Taffy Pull
I always think of taffy as a 4th of July treat. Pulling taffy is a super fun 4th of July activity for kids and it comes with a tasty reward. Here is an old taffy recipe I have.
2 C Sugar
1 ½ C Corn Syrup
1 C Water
Flavoring extract (optional)
Food Coloring (optional)
Combine sugar, corn syrup, and water in a saucepan over high heat and stir until dissolved. Continue to stir occasionally until a candy thermometer in the taffy reaches 250°F – 260 °F. Remove saucepan from heat and add the flavoring extract and food coloring, if desired. Pour taffy onto a greased cookie sheet and let sit for a minute or two.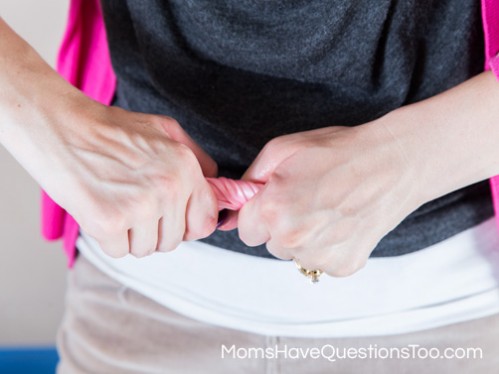 Use a wooden or metal spatula to fold taffy on itself repeatedly until it is cool enough to handle. Pull taffy by pulling the blob into a long piece, then folding it onto itself. This works best if you have several people helping to pull. Continue until taffy turns cloudy and reaches desired consistency.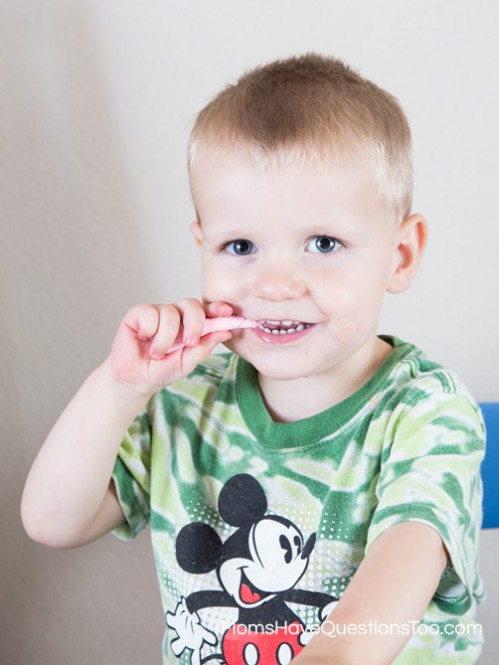 Chalk Tic Tac Toe
Play tic tac toe with some sidewalk chalk, but use stars and flags instead of Xs and Os. When you finish a few games, race to see who can erase the games the fastest with a squirt gun.