Where can I find a baby themed preschool pack?
My sister just had a brand new baby which is always a very exciting thing! She also has a boy and girl (twins) the same age as Little Bear and they already love their new baby sister. I remember when I was in the hospital after Smiley Man was born. Several people brought presents for Smiley Man, but a few people brought a present for Little Bear, too. I was really grateful for those gifts because they really helped Little Bear feel special with all of the commotion that a new baby brings.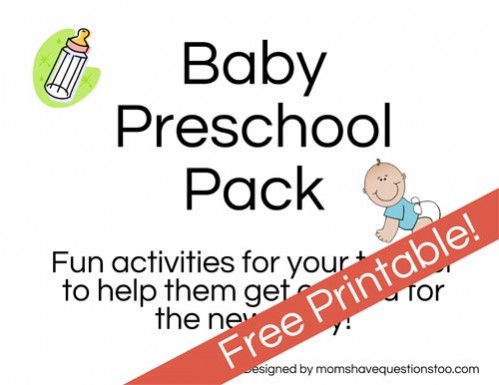 Since I'm the best aunt ever ;) , I wanted to bring a little present for my niece and nephew to help them feel special with a new baby around. I decided to buy them some bingo markers from the dollar store, but of course I couldn't stop there. :) I figured it would be fun for them to have some preschool activities with a baby theme with dot marker activities, of course. There are so many preschool packs all over the internet, I thought I would find a baby themed preschool pack in no time.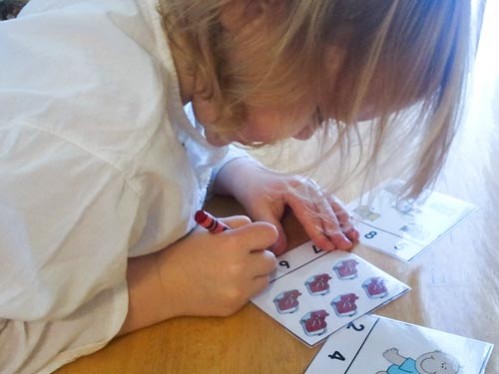 Well, I was wrong. I couldn't find anything. I found a baby animal pack, but that wasn't really what I was looking for. So, I did the next best (and most time consuming) thing. I made a baby themed preschool pack. It is over 30 pages long with lots of fun activities.
Of course I went all out and printed these preschool activities in color and laminated some of them. Luckily, my niece and nephew are pretty smart kiddos who like to learn, so they really enjoy this preschool pack. Plus, it is all baby themed, so it keeps them excited about their new baby sister.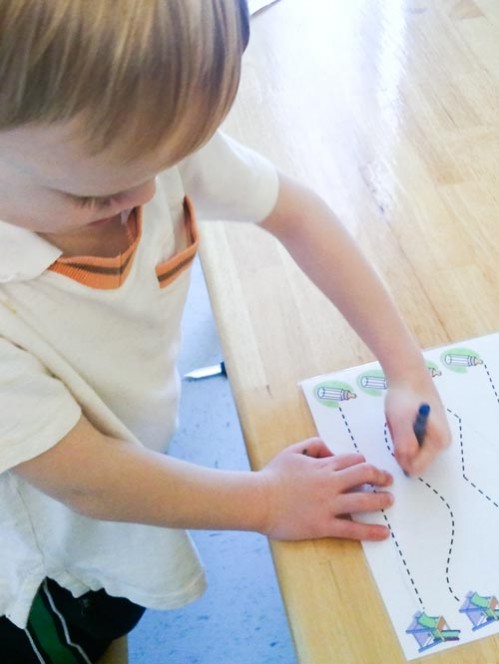 This preschool pack can be used anytime with your kiddos. However, it is perfect if you have a new baby in your family (or will be having one soon) or know someone with a new baby.