I love Christmas. I love Christmas! Wahoo! Christmastime is finally here!!! Just so you know, I am one of those sticklers that won't let people sing Christmas songs or decorate for Christmas until after Thanksgiving. I mean, come on people, Thanksgiving is a holiday too. We can't just skip it.
But, I'm also one of those people that just loves Christmas and waits all year for it to come! (I had to point this out, obviously. I'm sure you didn't guess that already with all of the exclamation points. ;) )
So, now that Christmastime is officially here, there are a few things that must get done:
Decorate the tree
Put Christmas lights up around the house
Make hot cocoa daily
Put up the advent calendar
Decorate gingerbread houses
Play Christmas music 24/7
Make sugar cookies
And best of all… Make a countdown to Christmas chain!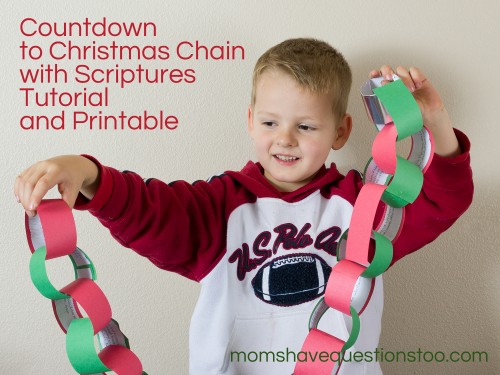 I don't know what it is about these chains, but they are always one of my favorite things about Christmas! I am a visual learner, so I guess I just like seeing that there are fewer and fewer days until Christmas. This year I really wanted to do something a little bit unique for our Christmas chain. I really want to focus on the Savior this Christmas so I thought having a scripture for each chain link would be the perfect thing.
I was going to find a bunch of scriptures that had to do with the Savior and with Christmas, but then I thought, this is 2012, I'm sure someone has already done that for me. Case in point, when I looked up "Christmas scriptures" on Pinterest, the very first pin was a link to this awesome 25 Days of Christmas Scripture Chain. Amazing!
Now, that scripture chain has several scriptures from the Book of Mormon, so I decided I should try to find something similar, but with only scriptures from the Bible for my readers that do not read the Book of Mormon. Again from Pinterest, I found this awesome website that has a free printable with a Bible passage for each day of December. This website also suggests small items that represent each of the passages.
If you want to make a scripture countdown chain with me, here is all you do:
Go to the website with the scriptures that you want and print them off. Cut the scriptures into strips.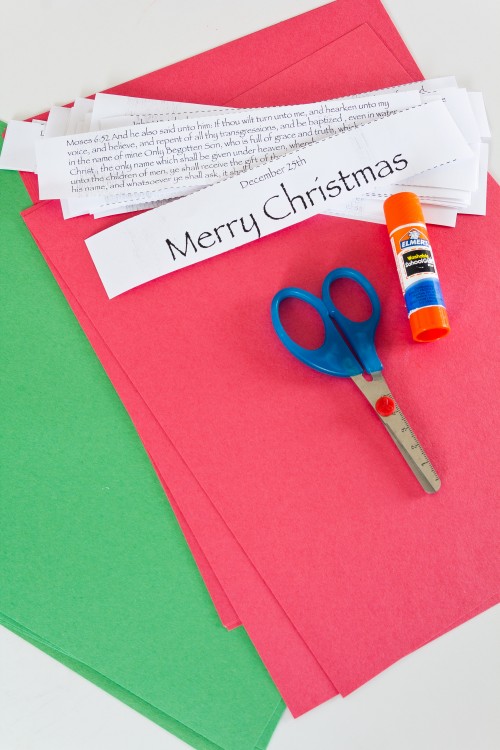 Next, glue the first scripture to either a red or a green construction paper. Once all your scriptures are glued to a colored paper, cut them out. Little Bear had a blast doing this. I told him to cut between the white strips of paper to make a straight line. He did all the cutting on his own and he was very proud. :)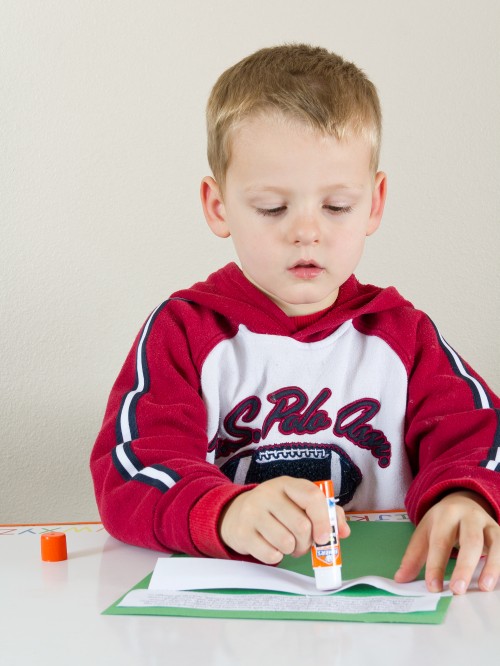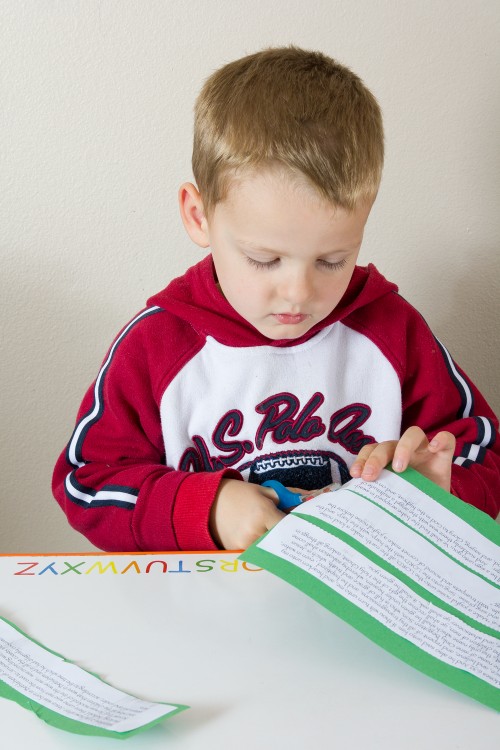 When all of your scripture strips are cut out, make your first chain by gluing the ends together. I put the scripture on the inside of the chain so the Christmas colors would be more prominent. Add the next chain by putting a chain strip of the opposite color through the first chain before gluing it.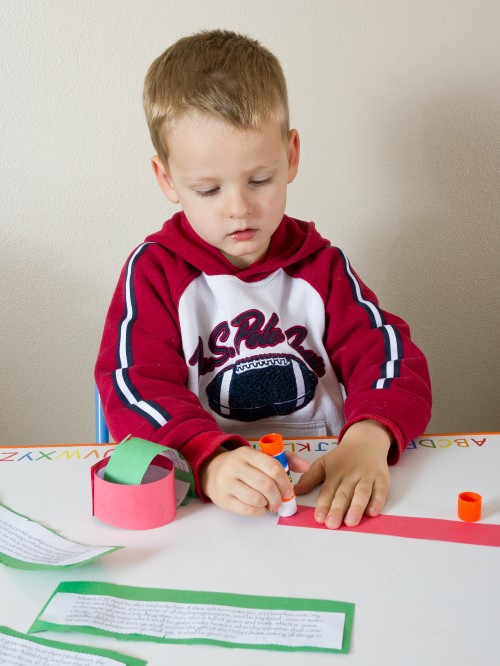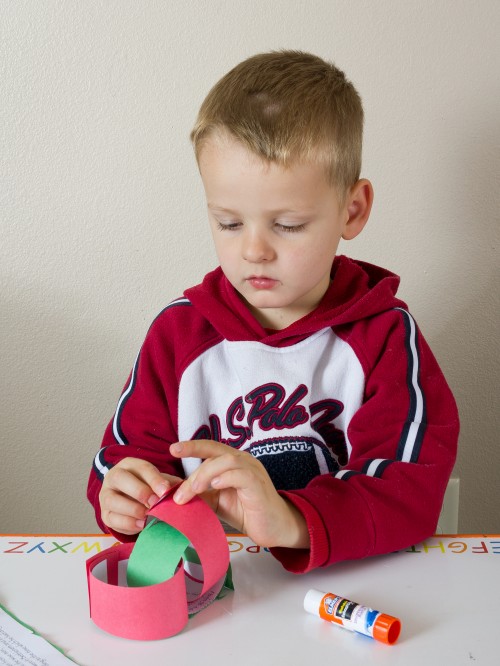 Continue until all your strips are in a nice chain. We always cover the last chain link (for Christmas day) with aluminum foil just to make it a little extra special.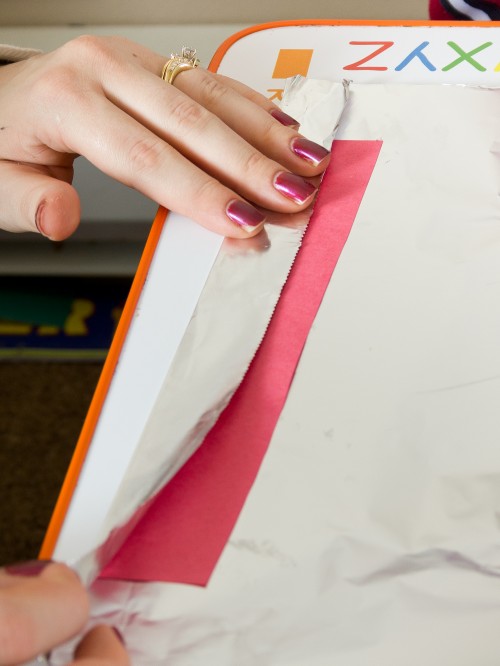 To use the Christmas chain: Each day, tear off one chain and read the scripture that is on it. Impromptu discussions about Jesus Christ are recommended. Next, remark how much closer it is to Christmas! :)