What are some fun items from the dollar store for Valentine's Day? How can I survive this winter?!?
I am so excited that Valentine's Day is coming. You know why? Because that means winter is a little closer to being OVER!!! Hallelujah! Okay, so winter is not my favorite time of year. Don't worry, I'm not one of those people that is always waiting for the next season, but never happy in the current season. I love spring, summer, and fall. I just don't like winter and Valentine's Day means there is just over a month until the first day of spring!!
To keep me from withering up and dying from the ridiculous cold and gloomy weather, I made a trip to the dollar store. Luckily, it didn't disappoint (does it ever?) and I found some pretty awesome Valentine's Day items for this dollar store finds post.
Heart Picks: I saw these heart picks in a bag and immediately grabbed them. I knew I could do something great with them. I used them with Smiley Man on his Valentine's tot trays, but I wanted to think of a way to use them for Little Bear, too. Well, these heart picks are perfect for putting little pony beads on, so I figured they would be perfect to practice patterns.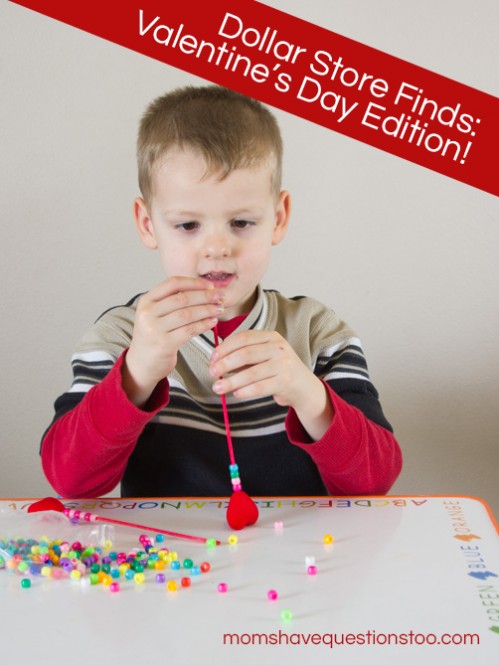 I sat down with Little Bear and told him we were going to make patterns on the heart picks. I told him I was going to do a pattern of dark pink, light pink, dark pink, light pink. I let him do whatever pattern he wanted. He started off with (I can't remember what, I'll edit this after I see the pictures:). Then he kind of just put beads on however he wanted. We did get some good pattern practice in, but Little Bear just liked putting the beads on. I was fine with that because it was great fine motor practice.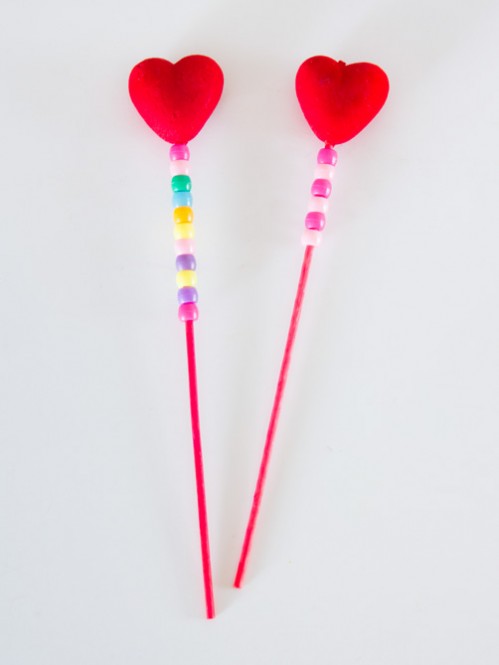 Decorative Hearts: When I first picked up this package of decorative hearts, I planned to simply hang the hearts up on our window. When I took the hearts out of the package, though, I had an epiphany. My kids didn't have a Valentine's Day gift to give their wonderful and amazing daddy. I thought they could decorate these hearts like a card and I would even let them use sharpies! Usually they get grounded for a year if they even look at sharpies (well, they get a consequence at least ;) ).
So, I sat them down and gave them a sharpie and a heart to decorate. They LOVED getting to use the sharpies. Anything off limits is always fun. I also traced each of their hands and wrote I Love Daddy on the Valentine. The boys were very proud of their artwork when they were finished, and I know that Mr. Remarkable is going to love them. He's amazing!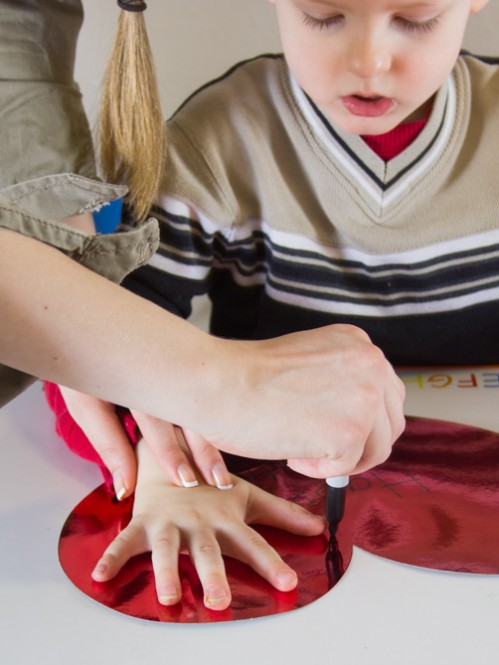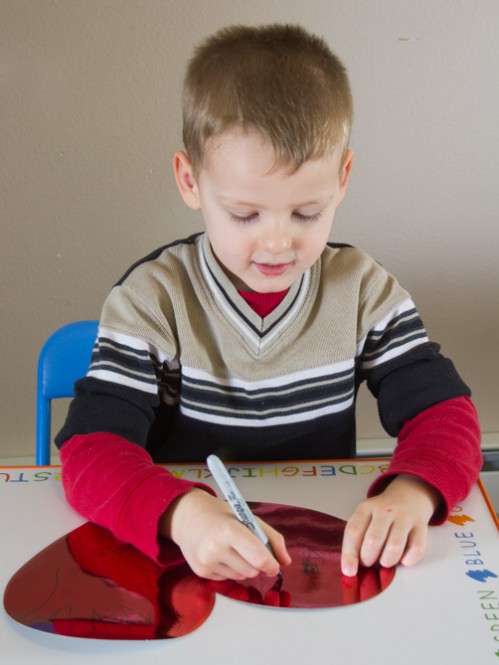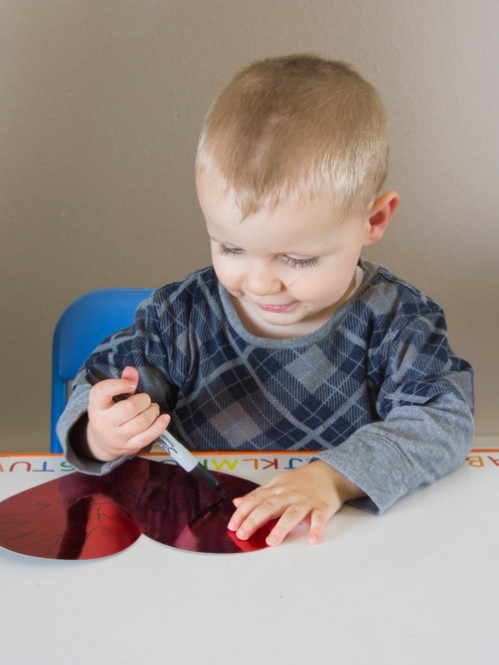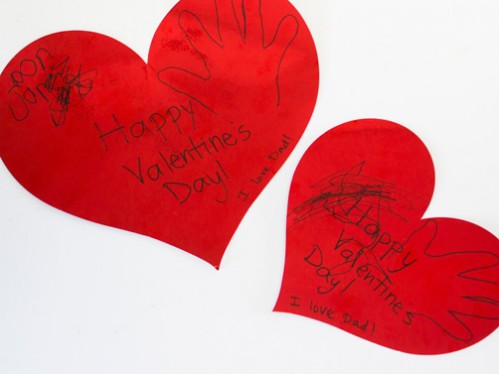 I'll probably have to take another trip or two to the dollar store to survive this winter, so stay tuned for more dollar store finds.