When should I teach my child patterns, sight words, cutting and pasting, etc.?
Back in March, I wrote the first When to Teach What post which covers colors, shapes, letters, and more. Since then, it has consistently been one of the most popular posts on this blog, so I thought it would be helpful to write another When to Teach What post. This post will cover patterns, sight words, cutting and pasting, gross motor skills, pattern blocks, and graphing and measuring. I tried to stick with things that are pretty common for toddlers and preschoolers and that lots of parents have questions about. In case you're wondering, I do have a Bachelor's degree in Elementary Education and experience teaching preschool, so I'm not just pulling these ages and ideas out of nowhere. :)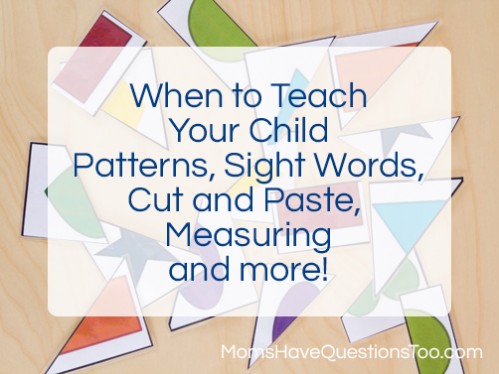 Patterns
I suggest four as a good age to start teaching patterns. If your child is showing interest before then, feel free to do patterning activities. However, many children don't really learn about patterns until five or six and they are able to grasp the concept quickly without getting "behind." If your child hates doing pattern work, just put it away and try again in a few months. Start with simple ABAB patterns and don't be afraid to stick with just ABAB for a few months. Once your child understands ABAB really well, I would start practicing AAB. It is much more important that your child understands that concept of patterns before they learn to complete complicated patterns. ABAB seems SO simple to an adult, but try to stick with just ABAB for awhile until your child has it down.
Here are some fun pattern activities from Moms Have Questions Too: Beads on Heart Skewers, Christmas Lights Pattern, Candy Cane Patterns, Halloween Sticker Patterns. Please excuse the bad photos in the Halloween post. Obviously I took those and Cassidy (the professional photographer) did not.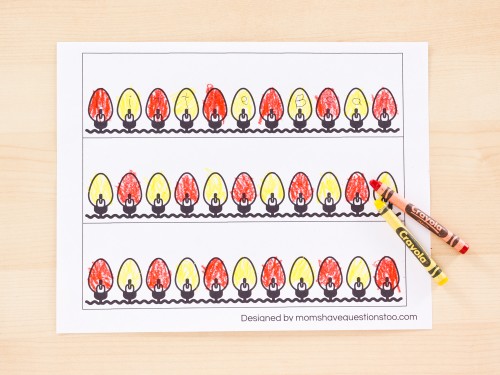 Sight Words
Okay, this category has a lot of debate behind it. A. Lot. Personally, I say wait at least until your child is in Kindergarten. If he or she notices words and asks what they are, then feel free to answer, but don't push it. If your child shows a ton of interest and is asking to learn more words, try starting with a very simple word list like this dolch preschool word list. There are tons of fun games to teach sight words. Just search "sight words games" on Pinterest and you'll find a gold mine. Again, you really don't need to be teaching your child sight words before five years old unless your child REALLY wants to learn.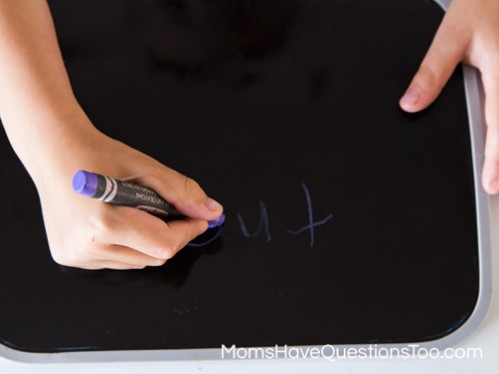 Cutting and Pasting
You can start teaching your child to cut and paste as young as two years old. If you don't want your two year old to have access to scissors, then it's okay to start at three, too. When you first start, you will probably have to hold the paper for your child. Start by cutting playdough, then move to strips of paper, with only small cuts. When your child has good control of scissors (probably around 3 ½ – 4), start trying cutting practice sheets. As your child gets better at cutting practice sheets, move on to traditional cut and paste activities. Check out our House Cut and Paste page for a good example of this.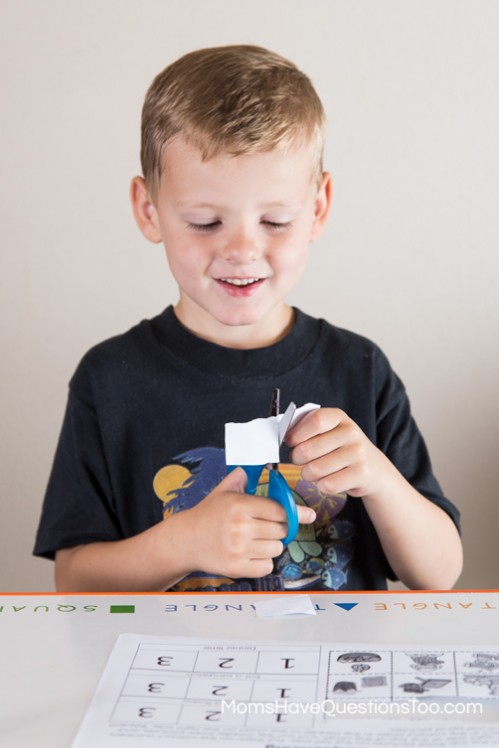 Gross Motor Skills
This one is tricky, because your child will be extensively developing gross motor skills from 6 months old to about eight years old. I won't cover the 6 months – 12 months age. If you are looking for some fun gross motor skills for your one year old, check out this post about encouraging a child to walk, and this post about gross motor games once your child knows how to walk. For some toddler gross motor activities, check out this dance to music post and this lightsaber "ninja fights" post. For preschoolers, check out this post on locomotor activities. Also throw and catch balls, do lots of running, jumping, and climbing. Basically, just let your child play.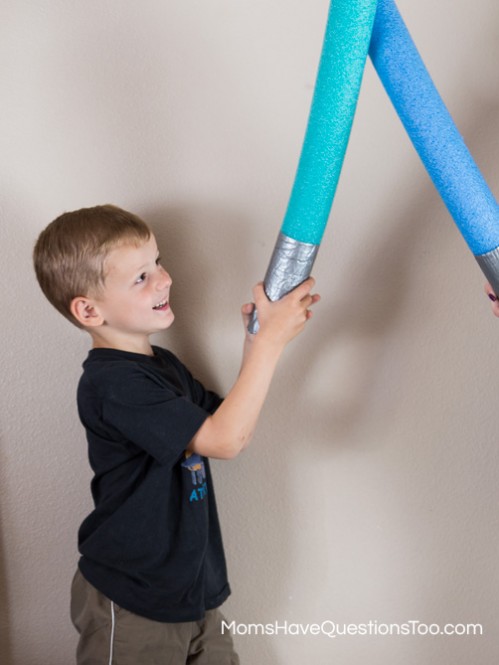 Pattern Blocks
Pattern blocks can be enjoyed by children as young as two, but don't expect a two year old to correctly complete a pattern block mat. Three and four year olds are probably old enough to complete lots of pattern block templates. Try looking for simple ones for three years olds and somewhat more complicated ones for four and five year olds. If your two year old wants to play with pattern blocks, just let him or her explore the blocks.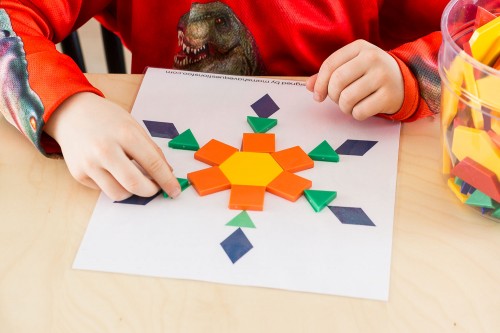 Graphing and Measuring
Graphing and Measuring activities are wonderful for four and five year olds. Start by having your child do a roll and graph activity. Also, start measuring objects with unconventional tools likes a ribbon or goldfish crackers. You can also do size sorting activities with four and five year olds. We'll have a series of posts on graphing and measuring soon!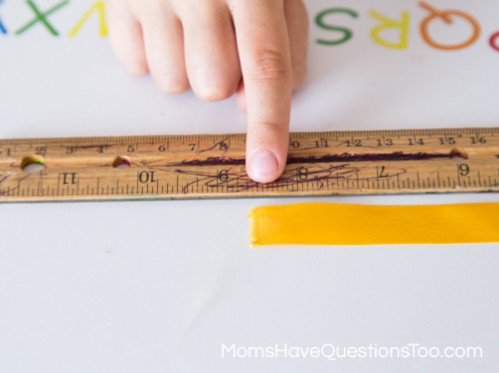 That's all for this post. If you have a question about any of these activities or about another activity, please feel free to email me at [email protected].