What is a fun cut, paste, and color page that is good for preschool?
As I was thinking about what to make for the next cut and paste page in this cut and paste series, I thought it would be fun to do another page like this Gingerbread Cut and Paste Page. This has been a very popular download from Moms Have Questions Too, so I figured it was something people liked and would probably like to see again.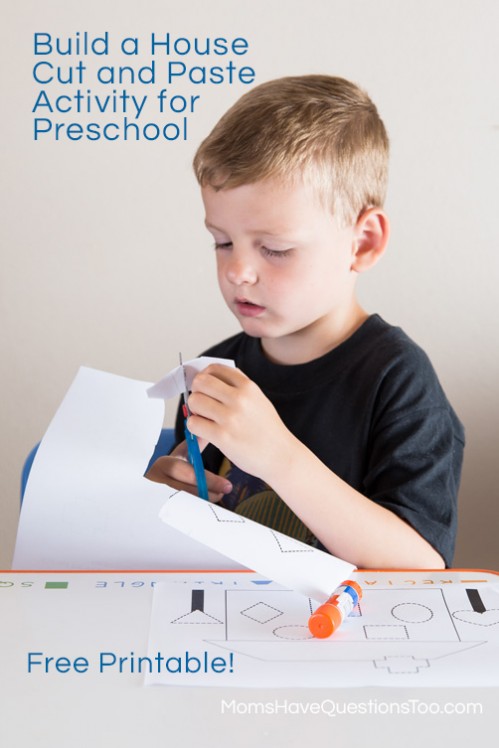 Well, I now present to you this House Cut and Paste page. Print off both pages of the printable, have your child cut out the shapes on the second page, then glue them onto the house on the first page, then color the house. You could even have your preschooler color the shapes first. For example, you could say, "This plus sign is going to be the chimney on the house. What color is a chimney? This oval will be a window. What color is a window?" Once your child gets the hang of it, he can easily color all of the shapes.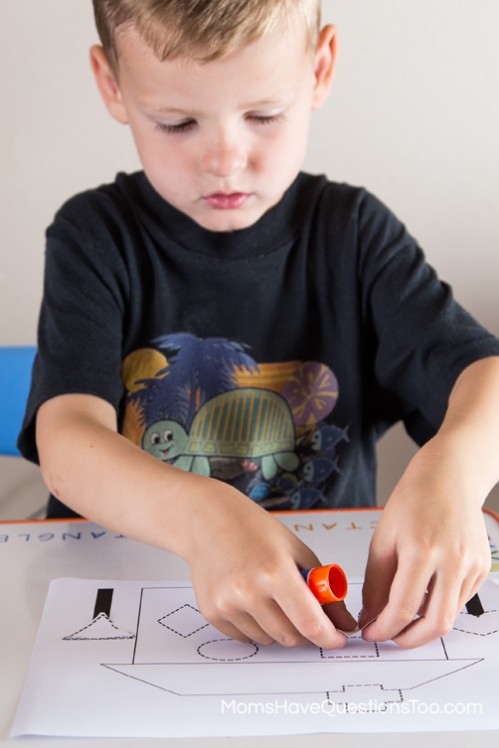 Of course, if that is too difficult for your preschooler, it is just fine to color the picture after pasting all of the shapes onto the house. This cut and paste page is a bit more difficult than the other cut and paste pages in this series, simply because your child will cut out shapes, rather than boxes. I thought Little Bear would be frustrated by this, but he wasn't as much as I thought. We did take two days to complete the page (Little Bear cut and pasted four shapes each day). However, Little Bear was very proud of himself when he finally completed this house cut and paste page.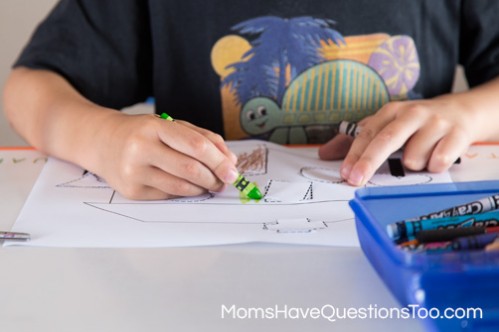 Little Bear thought it was really cool that the shapes were certain things on the picture (like a window, or the top of a tree, or a door). That made the coloring much more exciting. Overall, this was a great cut and paste page and as always, I was impressed with Little Bear's cutting skills. He is getting much better!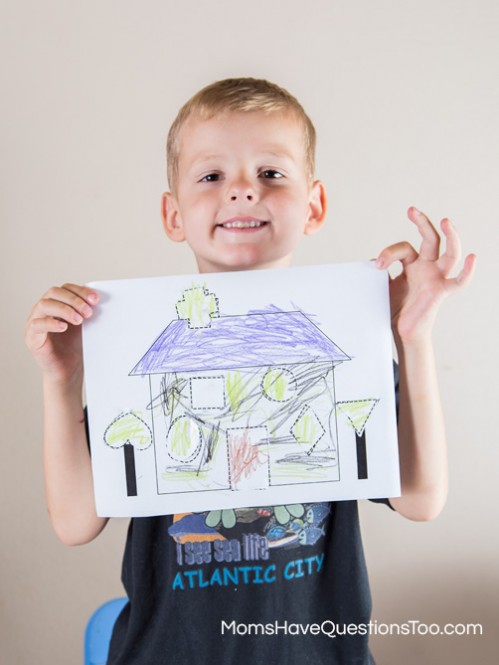 *Want to see more themed activities like this for toddlers or preschoolers? Check out our store page where our toddler and preschool series are compiled into Activity Packs for only $1.99! The Activity Packs are full of lesson plans, printables, and a curriculum guide.