How can I teach my children about how plants grow?
Kids are naturally curious and gardening with kids is a great way to help encourage their curiosity while teaching at the same time. These activities, over the course of a couple weeks, will help your child learn about how water and sun help plants grow and develop.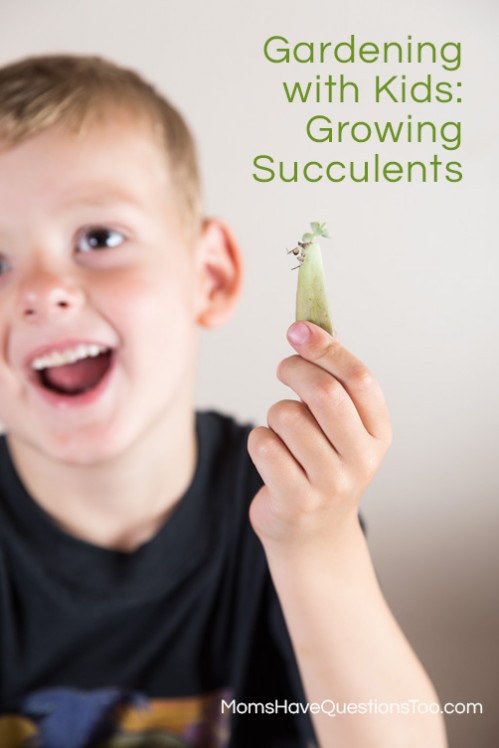 As you may know, I have an addiction to succulents. Well, these plants are amazing! And they are a great way to teach children about plants. Some succulent leaves propagate from just a single leaf. I have pretty in depth details on my website, but this can be really fun to do with your kids.
Purchase a succulent with plump leaves. Gently remove some of the lower leaves from the plant and place them on some soil. Let the leaves sit for a day or two on the dry soil. For the next few weeks you'll want to mist the soil daily so the leaves start to get some water.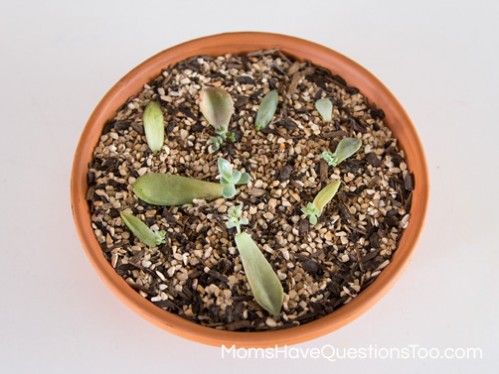 Place the leaves in an area where they will receive bright, indirect sunlight most of the day. A warm environment promotes the best growth. After about a week (possibly 2-3 if the environment is cool), new plants will grow on the end of the leaves. It's really exciting!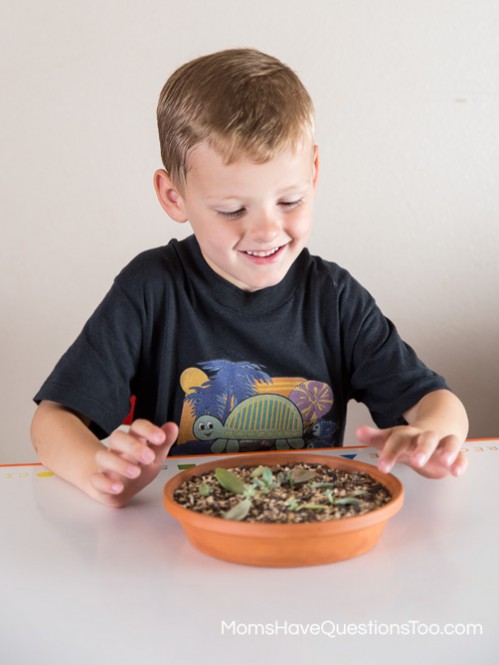 Your kids will love seeing the new plants grown and roots develop. It's a great time to talk to them about how plants use water, sunlight, and warmth to grow. There are a lot of other ways to help your children learn about plants too. See the links below for other great ideas!
What have you tried to help teach your kids about plants and gardening? Have you been successful with planting a garden with children?