Today's pattern block activity templates consist of a fun fill in the shape activity. I made them just by putting random pattern blocks on a piece of paper in such a way that all the pattern blocks were touching. Then, I traced around the outside edges of all the pattern blocks. After I made a few pattern block templates, I showed Little Bear how to do the activity.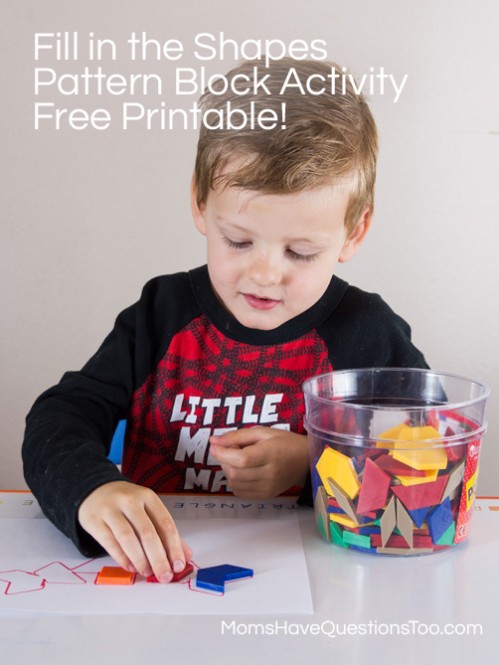 I put one template in front of him and told him to use the pattern blocks to fill in the empty space. He recognized right away that specific pattern blocks had to be used in specific places.  He realized that even though he couldn't see the each individual line from the pattern blocks, that only certain pattern blocks fit in certain places.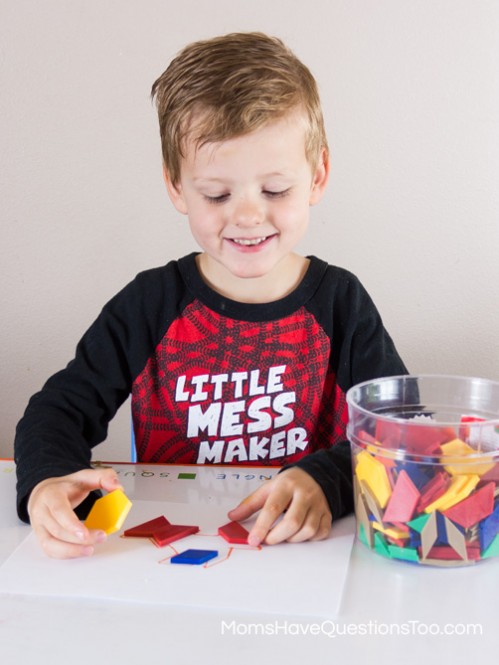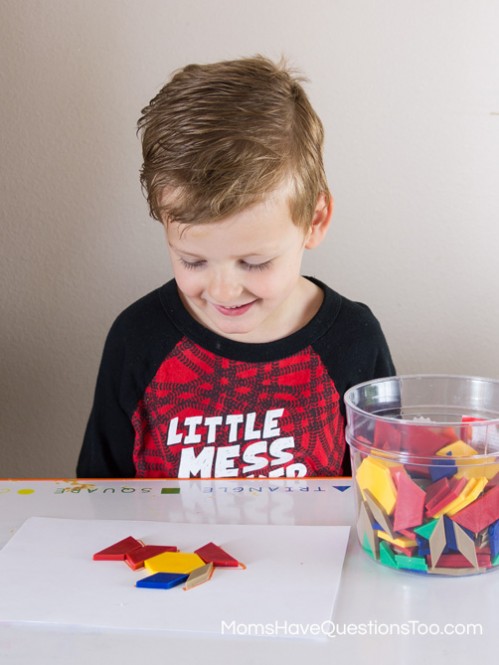 He had a fun time discovering the exact placement of pattern blocks on the template in order to make the shape on the template. As I was creating these fill in the shape pattern block templates, I was worried that the activity would be a little bit too difficult.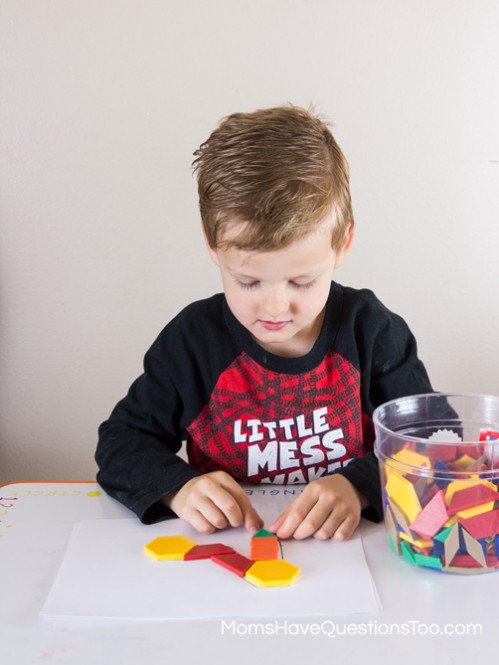 Luckily, I was very wrong. This was the perfect difficulty for Little Bear. It wasn't too easy and he definitely had to think about which shapes to use, but it also wasn't too hard. He did sometimes need a few hints like, "That diamond looks like it's too big to fit there. You probably need something skinnier. Can you find a skinnier diamond?"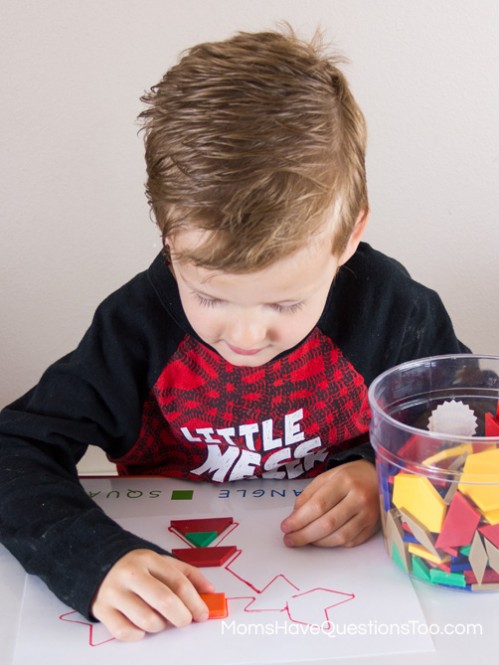 Since the activity was such a huge success, I made some free printable pattern blocks templates. You are welcome to download them and use them with your child. However, you might have to make a few just by tracing because your child will have so much fun, they won't want to stop at just 3 pages. I was really happy about how fun this activity was and I plan to play it with Little Bear several times throughout the next few weeks.
*Want to see more themed activities like this for toddlers or preschoolers? Check out our store page where our toddler and preschool series are compiled into Activity Packs for only $1.99! The Activity Packs are full of lesson plans, printables, and a curriculum guide.