What are four different pumpkin decoration ideas that I can use with my children?
I finally went to a pumpkin patch with my family this weekend and we all had a blast. We got to go through a small corn maze, see some farm animals, go through the pumpkin patch, and take some fun pictures like this.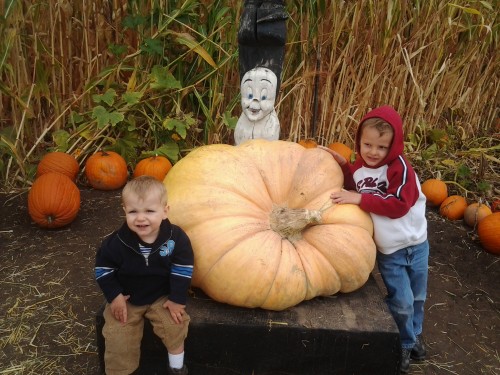 Of course, a trip to a pumpkin patch wouldn't be complete without buying a few pumpkins to take home. We bought four small pumpkins so each of us could decorate one. We weren't exactly sure what we were going to do with them, so on the way home we brainstormed some pumpkin decoration ideas. We came up with four different ideas and we used them later that night.
Our Four Pumpkin Decoration Ideas
·         Glue and Glitter
·         Stencils
·         Freehand
·         Foam Stickers
Glue and Glitter:
Use glue or mod podge to paint a fun design on your pumpkin. Pour some glitter on the glue. Hopefully you are a little more artistic than me because I am the one the decorated this glittered pumpkin and …. Yeah, let's just say design isn't my forte. ;)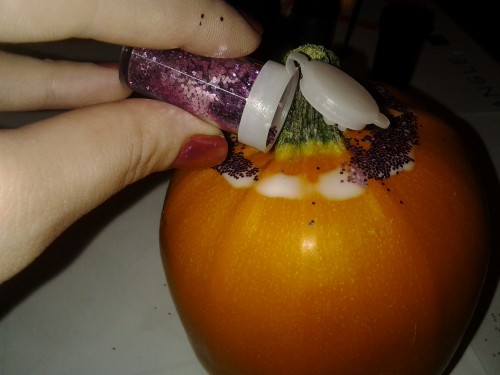 Stencils:
Make a stencil for a pumpkin by drawing or tracing a design on a piece of craft foam. If you have cookie cutters that go with your theme, simply press the cookie cutter onto the craft foam.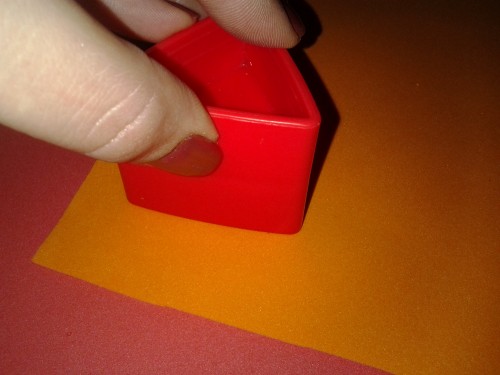 Then, cut on the line that your cookie cutter just created.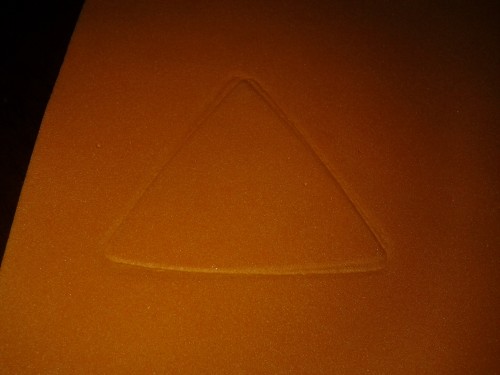 You might want to cut a large square around your design first. Be sure that you cut the inside of the design out. You don't want a cut on the outside square because you are making a stencil. Here are the stencils we used.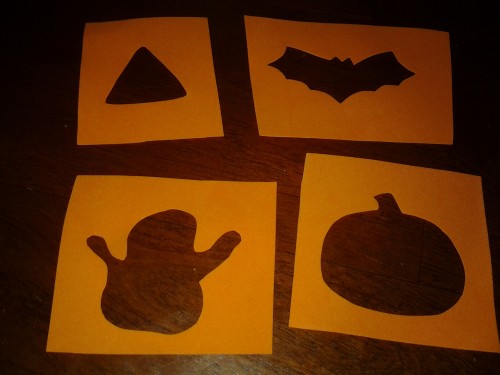 You could also use a store bought stencil if you have any on hand. Then, just paint inside the stencil.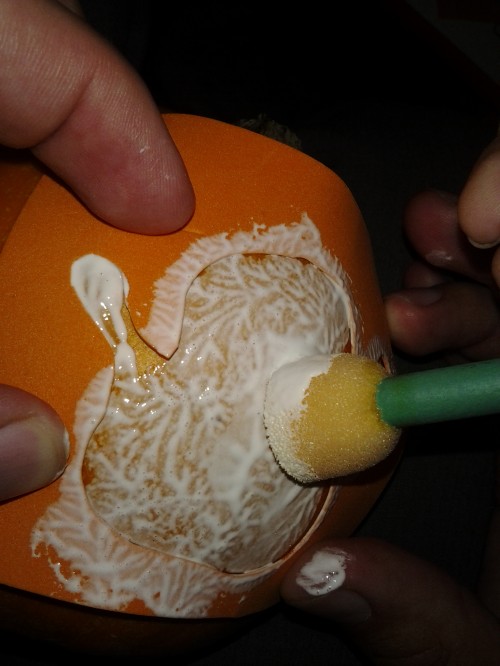 Freehand:
Use some paint and paint whatever you want on the pumpkin. Little Bear was the one who did the freehand pumpkin and he loved it! His design didn't look like anything really, but he did thoroughly enjoy painting with no limitations for design.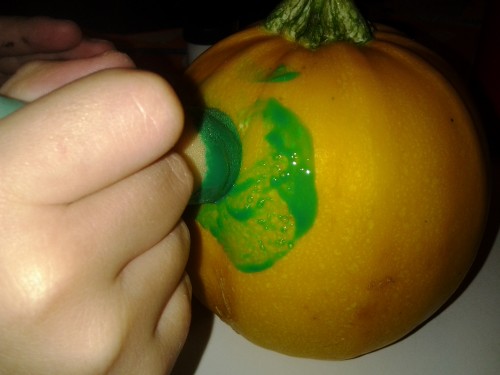 Foam Stickers:
I didn't really want Smiley Man to use paint on his pumpkin mostly because I didn't want that much of a mess on that particular night. Instead, we used these awesome foam stickers from the dollar store.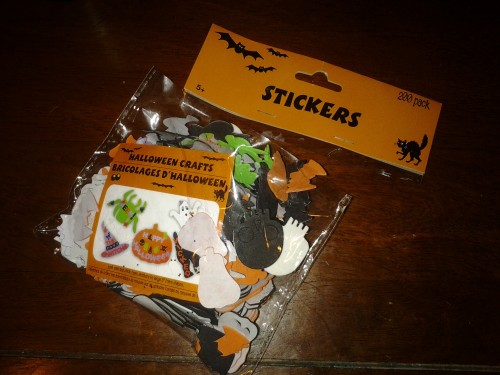 I wasn't sure if he would know exactly what to do with them since they were different from the stickers he has used before. I took off the backs of the stickers for him and surprisingly, Smiley Man knew just what to do with them. He loved putting stickers on the pumpkin and he wasn't even disappointed that he didn't get to paint. I was actually really surprised by how much Smiley liked the stickers. His excited little face was priceless.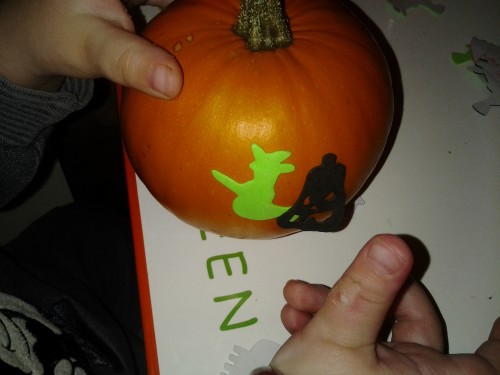 Decorating the pumpkins turned out to be a really fun activity for the whole family. We each enjoyed getting to decorate a pumpkin the way that we wanted. It is also fun that we now have four little pumpkins on our table that are completely unique. We hadn't ever painted pumpkins before, but we are definitely going to use these pumpkin decoration ideas again in the future.