Can I cook pasta in the microwave? How do I cook pasta in the microwave?
I just moved in to a new apartment and I'm so excited about it! The only problem is that all of our stuff has been in storage for months and, even though we boxed it all, it feels dirty. I decided that I wanted to wash all the dishes before we use them. That is a long process! In the mean time I still wanted to cook dinner so we could have healthy food to eat. I discovered that you can cook pasta in the microwave! Who'd have thought right? Well we did and just put some store bought sauce on it; super easy! So, today I wanted to share how to cook pasta in the microwave with you.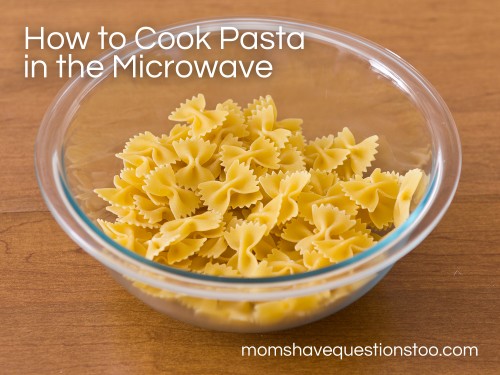 Cooking pasta in the microwave is actually pretty simple and not much different than cooking it on the stove. First, you put the desired amount of pasta in a microwaveable bowl.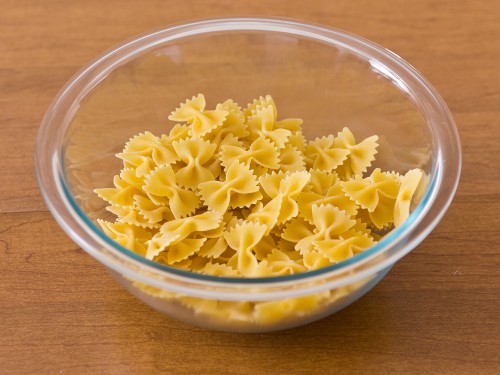 Next, fill the bowl with water, enough to cover all the pasta and then a little more.
Put the bowl in the microwave for about 10 minutes. About half way through, you'll want to stir the pasta a little bit so it doesn't stick to itself.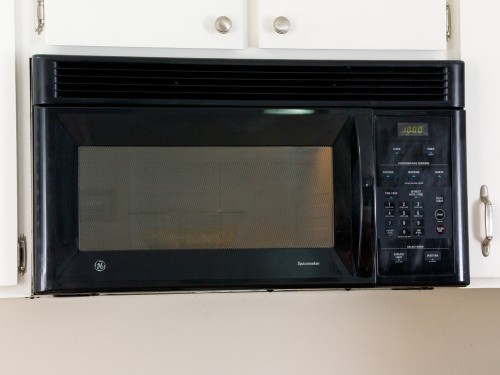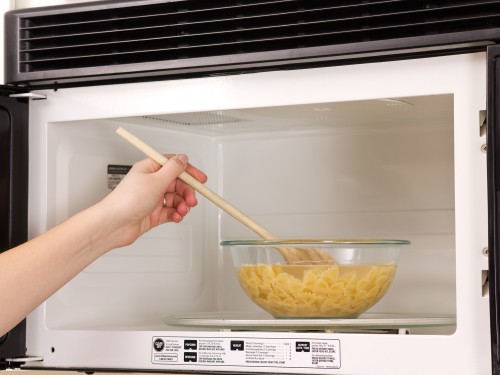 After the 10 minutes is up, check the pasta to see if it is done. It shouldn't be crunchy at all. If it is, just pop it back in for a couple more minutes (if most of the water is gone add a little more).
Once the pasta is all the way cooked, strain the pasta and use however you'd like!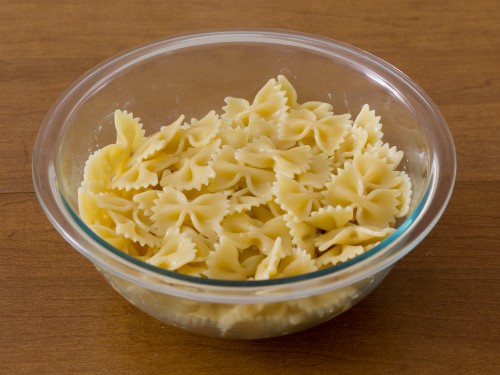 Like I said above, after we cooked the pasta in the microwave we just added some store bought pasta. However, below is one of my favorite recipes for pasta that I got from an America's Test Kitchen cookbook. If you are in charge of food for New Year's Eve, this is a great meal that is pretty simple to make and people will love!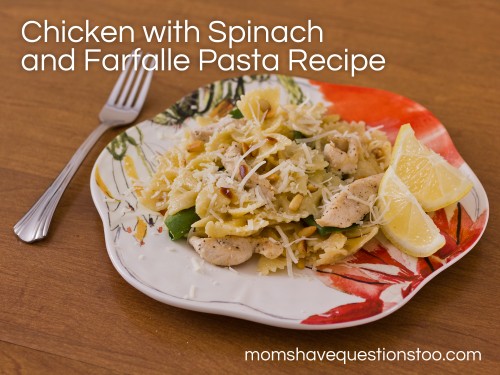 Chicken with Spinach and Farfalle
Ingredients
2 boneless skinless chicken breasts cut into ¼" strips
Salt and Pepper
2 Tablespoons unsalted butter
2 garlic cloves, minced
½ cup heavy cream
2 teaspoons grated lemon zest
3 tablespoons lemon juice
1 pound farfalle or penne pasta
1 (6 ounce) bag baby spinach
½ cup grated Parmesan cheese
⅓ cup pine nuts, toasted
Directions:
Bring 4 quarts water to boil in large pot (or cook in the microwave as indicated above). Pat chicken dry with paper towels and season with salt and pepper. Melt 1 Tablespoon butter in skillet over medium-high heat. Cook half of chicken until no longer pink, about 3 minutes; transfer to plate. Repeat with remaining butter and chicken.
Add garlic to empty skillet and cook until fragrant, about 30 seconds. Stir in cream, lemon zest and lemon juice and simmer until sauce is slightly thickened, about 5 minutes. Remove from heat and cover.
Meanwhile, add 1 tablespoon salt and pasta to boiling water and cook until al dente. Drain pasta, reserving ½ cup cooking water, and retun to pot. Toast the pine nuts in a dry skillet over medium heat, shaking pan until golden and fragrant, about 5 minutes. Add sauce, spinach, Parmesan, pine nuts, and browned chicken to pot and toss to combine, adding reserved pasta water as needed. Season with salt and pepper. Serve.
We love this recipe and it always seems to serve more than the 4 servings America's Test Kitchen says it will.