What is a homemade play dough recipe that is fun for winter?
A few months ago I decided that my kids need to play with playdough more. We do a lot with playdough for school, but it is mostly directed by me. I realized that my kids' play dough creativity was being stifled because I wasn't giving them opportunities to just play with playdough.
First, I just tried to give them playdough and that did not cut it. They only played with it for 5 minutes and couldn't think of anything new or different to do with it. I got out our playdough tools and they played for a bit more time, but they only did things they've done before. So, I racked my brain and came up with a plan.
I decided that every month I would make a seasonal homemade play dough. This play dough would be colored AND scented and sometimes might have something extra like glitter or sprinkles. Along with this homemade play dough, I would set out some type of open ended activity that would encourage my kids to be creative.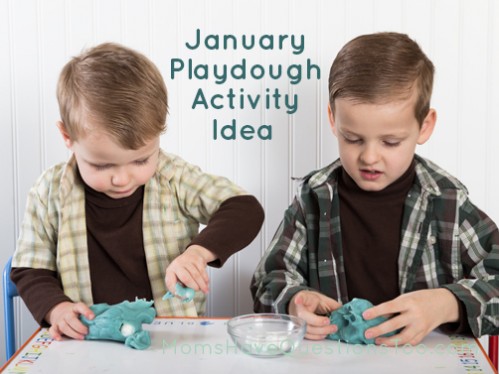 Well, this turned out to be a huge success. The first time I tried it, my kids played and created with the playdough for over an hour. I was flabbergasted. They haven't done one activity like that in a very long time. It has continued to be a success each month that I've done it, but with having a baby and all of the holidays, I haven't been able to blog about it. Luckily for you, I have just a bit more time now and I am so excited to share this January seasonal homemade playdough with you.
Winter scented and colored homemade playdough and Treasure Hunt
Homemade playdough recipe from Carisa at 1+1+1=1.
I made the above homemade playdough recipe according to the directions. While kneading the playdough, I added 10 drops of blue food coloring. I also added 4 drops of each of eucalyptus and peppermint essential oil. This is a great blend of oils for clearing sinuses and I think it has a very January-ish smell.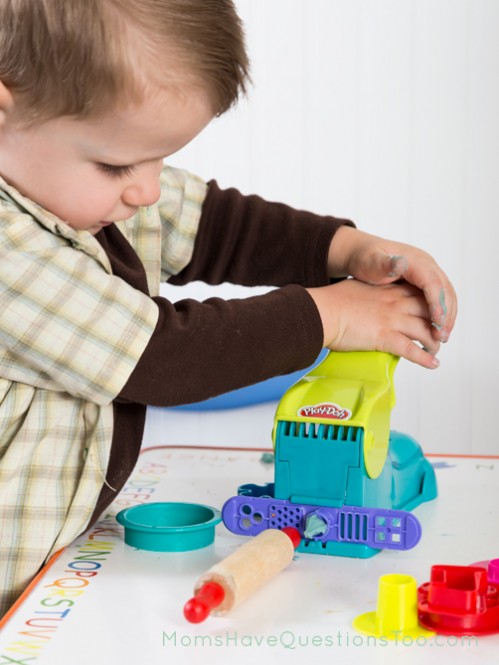 Treasure Hunt
After the food coloring and essential oil were completely mixed into the playdough, I started adding in several items. I added in some white beads and some white vase filler balls. I had the balls left over from our Christmas tot trays. I added in a bunch of beads and balls, then formed the playdough into a large ball that covered the items. I then told my kids that while they were playing with the playdough, they could search for "snowballs." They had a fun time finding all of the snowballs and sorting them. They also came up with lots of other fun ways to play.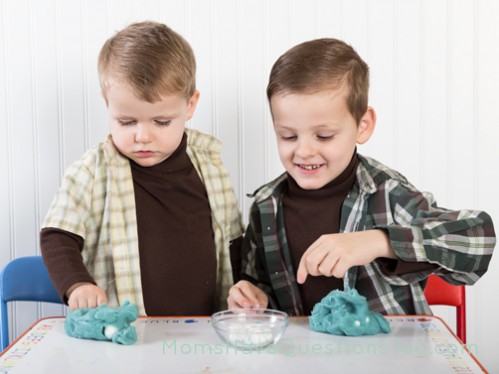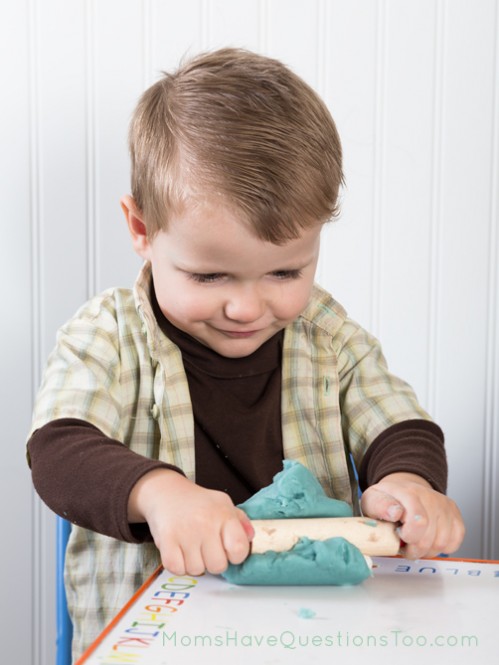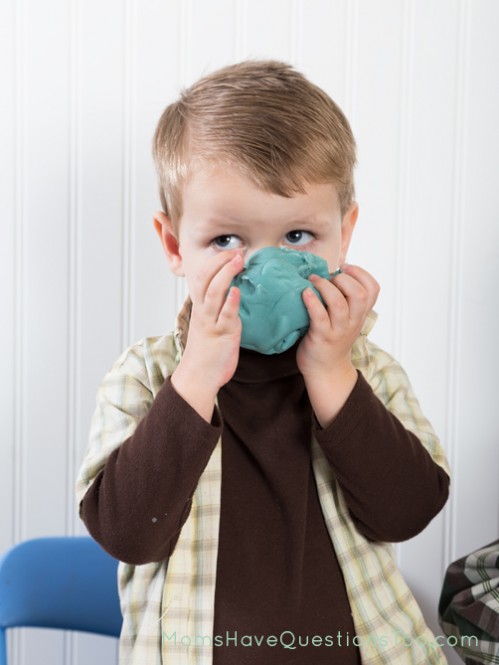 Other Posts You Might Like
[hr top]
We've found some fun people with great linky parties. You might just see this post linked up on one of these amazing sites!
No Time for Flashcards, Train Up a Child, Teach Beside Me, 1+1+1=1, Living Montessori Now, In Lieu of Preschool, ABC & 123, Sun Scholars, All Our Days, Frogs and Snails and Puppy Dog Tails, Homeschool Creations, 123 Homeschool 4 Me, Teaching Mama.