Our theme for tot school this time is Pirates! Smiley Man really liked these Montessori inspired activities and they were perfect for my toddler. He loves doing toddler school and really feels important when he works on his tot trays. And now, here are the trays.
Smiley Man is 23 months old.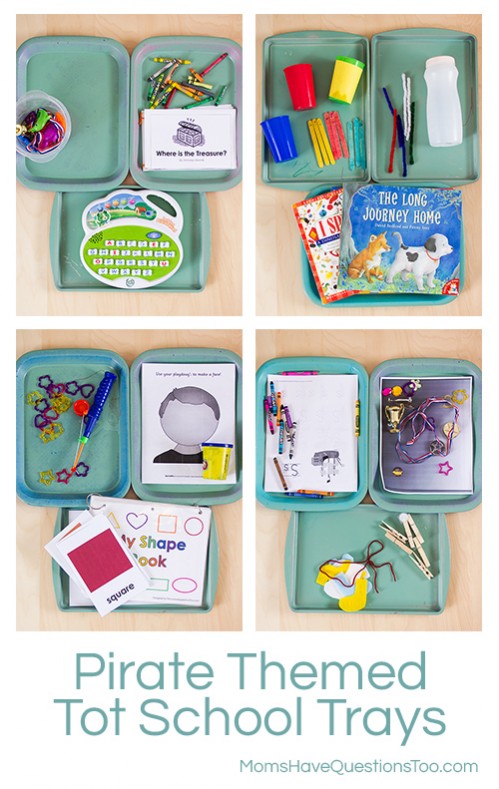 Treasure Match
This tray has a bunch of pirate "treasure" on it. There is also a piece of paper with some treasure photo copied onto it. Smiley Man matches the treasure with the same piece of treasure on the photo copy. It took him awhile to get this one, but he understands it better now after a week of these trays.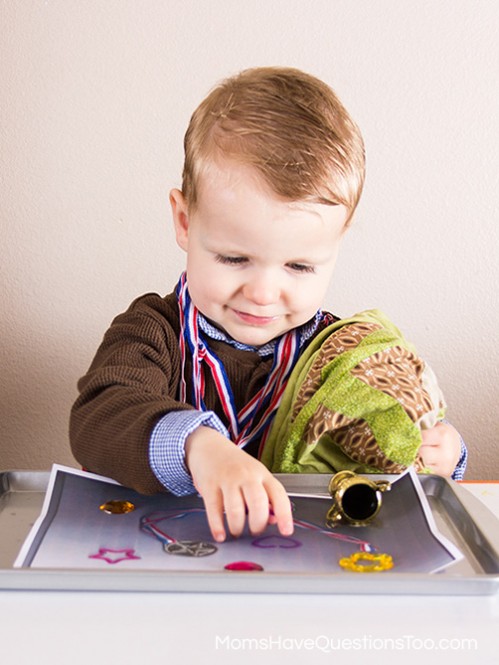 Sort Pirate Treasure and Sea Animals
In a bowl are several different objects. Smiley Man takes the objects out and sorts them into the pirate treasure pile or the sea animal pile. This is a Montessori style of sorting because the materials are actual objects rather than just 2D pictures. Smiley Man really liked sorting the actual objects.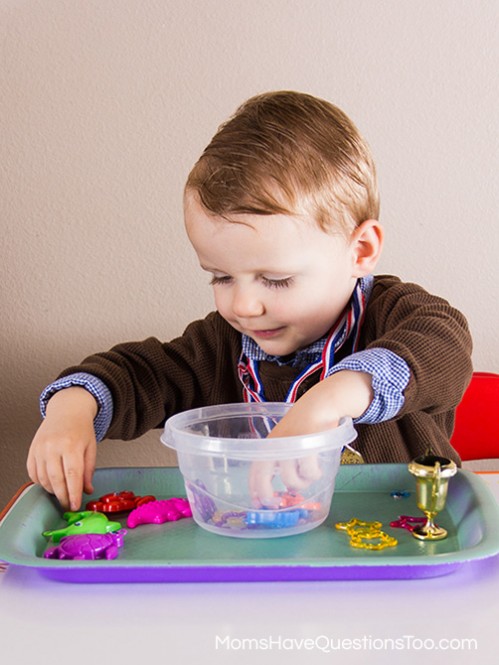 Fishing for Treasure
I got this cute little fishing rod from the dollar store and I also got this pirate "treasure" from the dollar store. Smiley Man uses the fishing rod to catch some pirate treasure. He then puts all of the treasure he caught into a pile. This was a really fun activity for toddler school even though the fishing rod was hard for Smiley to maneuver.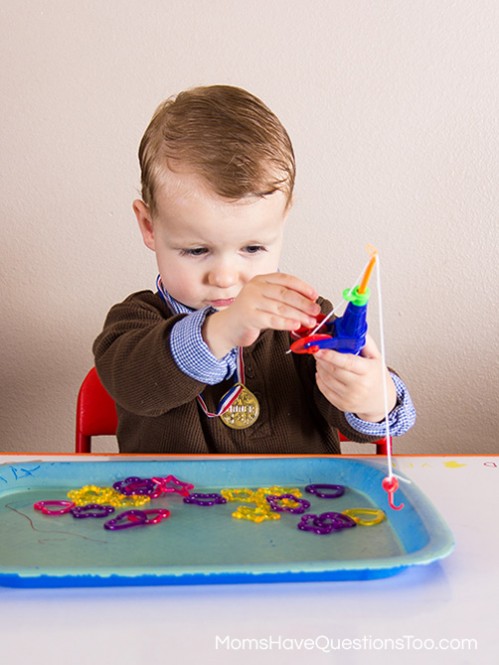 Treasure into Treasure Box
This tot tray has pipe cleaners folded in half and twisted along with a container with a small hole in the top. I wanted to only use yellow pipe cleaners so it would look like gold, but it turns out, all of my yellow pipe cleaners were gone. Instead there was multi-colored "treasure" that Smiley Man put into a container that I never got around to decorating. I was going to make it look like a treasure box. Okay, so this one never got decorated to go along with our Pirate tot school theme, but this was still one of Smiley Man's favorite trays.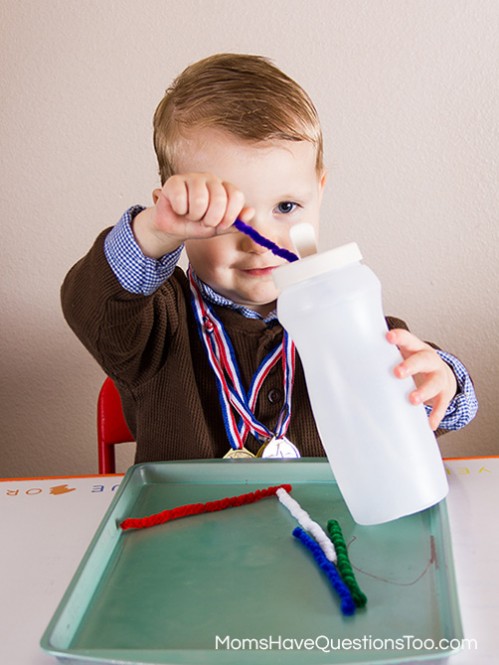 Make an Eye Patch
This tray for toddler school had a playdough mat that I got from here. It simply has a boy's face that is blank. Smiley Man uses the playdough to finish the boy's face, but instead of two eyes, he just does one eye and one eye patch. Now the boy is a pirate.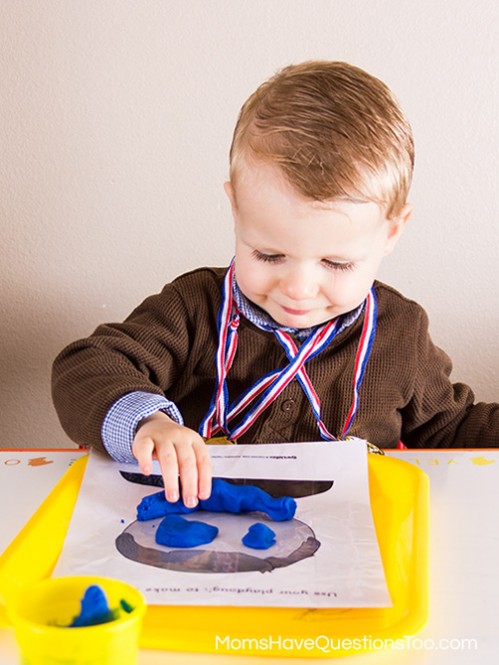 Shape Activity 3
(Each shape activity is only on the tray for one week. The rest of the activities are on the trays for two weeks. That means I go through two shape activity, but only one of all the other activities.)
Free Printable Shape Quiet Book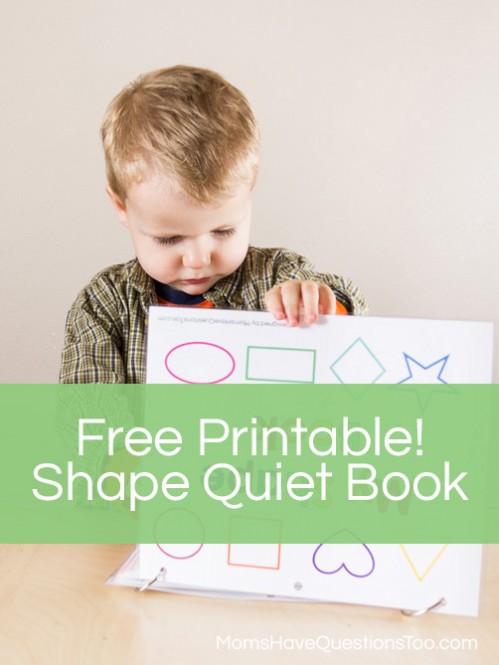 Shape Activity 4
Find the Shape Locomotor Activity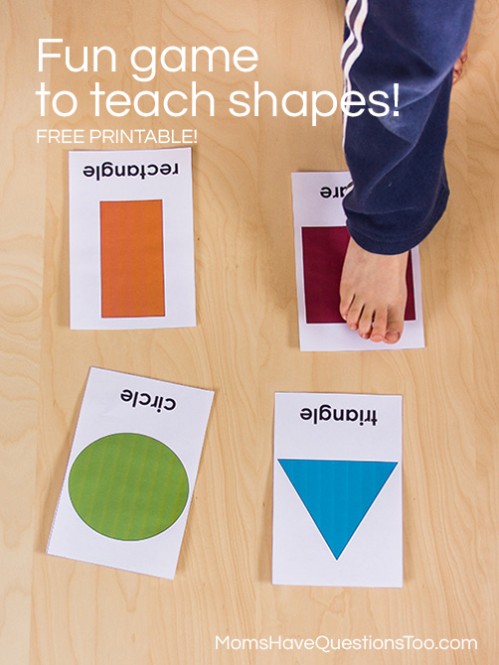 Pirate Tot Book
I read this book at least once during the time that these trays are out. If Smiley Man uses this tray while I am working with Little Bear, he can color the pictures or just look at the pictures as he turns the pages. I do not in any way expect Smiley Man to learn how to read by looking at this book. This book is simply for exposure to words and letters and concepts of print.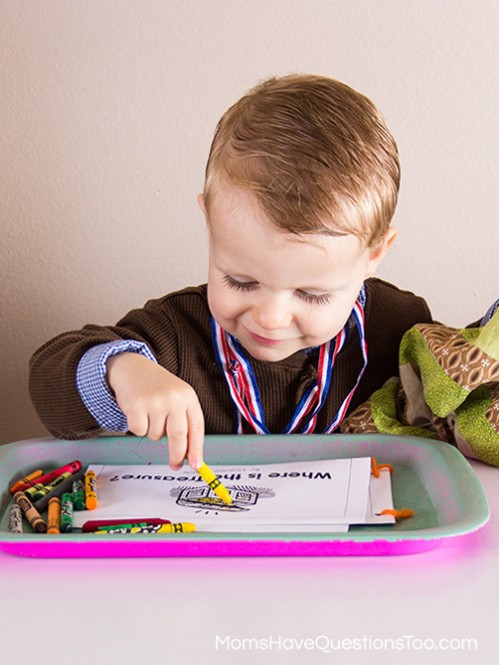 Printables
Peter Pan Preschool Pack Part 2 (Which One is Different page 2), Peter Pan Preschool Pack Part 2 (Ship Tracing page 17).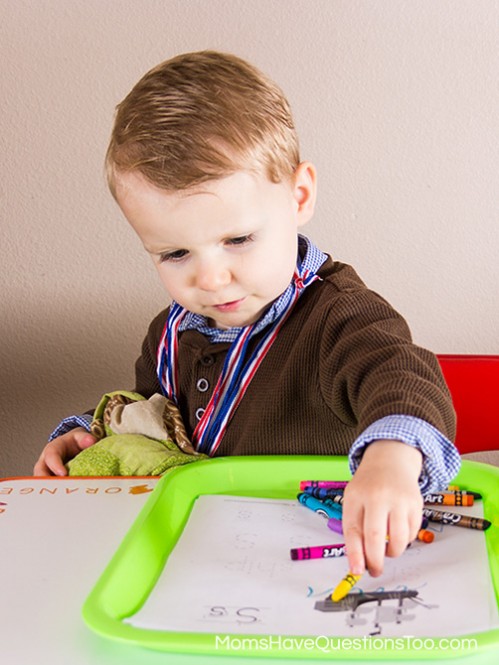 Featured Toy
Themed Books
Pirate Pete by: Kim Kennedy
Shiver Me Letters: A Pirate ABC by: June Sobel
Pirates! by: Viviana Garofoli
How I Became a Pirate by: Melinda Long and David Shannon
Put Pirates into the Right Boat
This tot tray has several painted popsicle sticks. I drew little faces on the top of the popsicle sticks so they look like pirates. The popsicle sticks are all red, yellow, or blue. This tray also has a red, yellow, and blue cup ("boat"). Smiley Man put the popsicle stick pirates into the "boat" of the same color. He had a fun time with this one.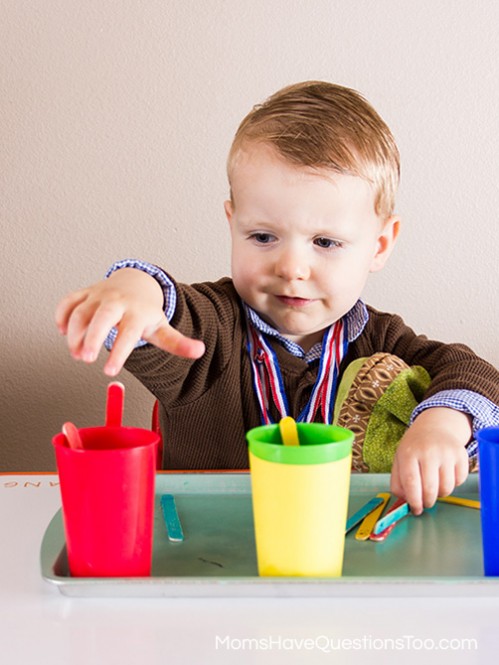 Hang pirate clothes onto a Clothesline
This tray had yarn, clothespins, and shirts and socks that I cut out of felt. I hung the yarn on a basket and Smiley Man used the clothespins to hang up the pirate clothes. He is still trying to get the hang of clothespins. I often have to help him open the clothespins, but he is getting better every time.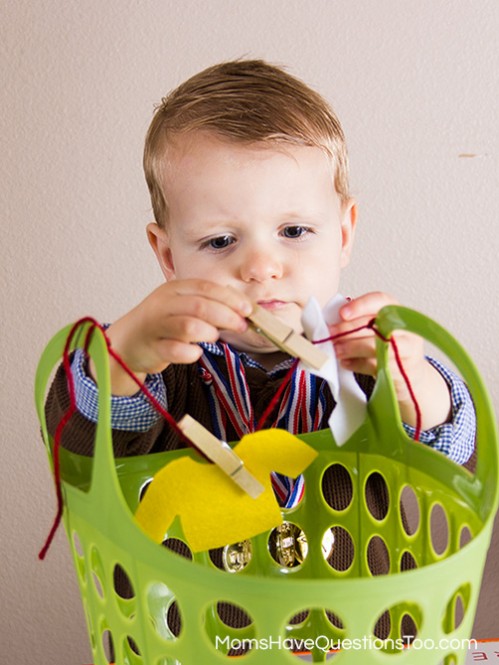 [hr top]