I got the idea for this wonderful paper candy corn craft from Mamas Like Me. Out of her list of 31 October crafts, this was the one I most wanted to do with Little Bear.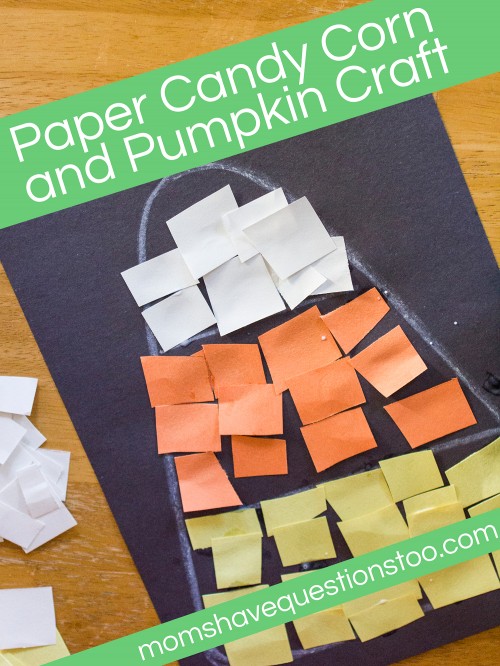 You start with a piece of construction paper and draw an outline of a piece of candy corn. Be sure to also draw the lines separating the different colors. Black is a good color to use for the background because it will make the white tip of the candy corn stand out.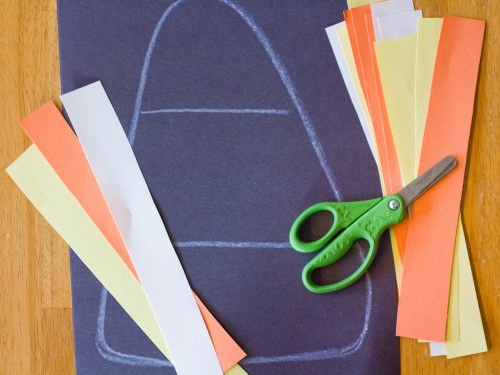 Next, give your child several strips of yellow, orange, and white construction paper. Have your child use scissors to cut small squares from the strips or have them tear small squares from the strips*.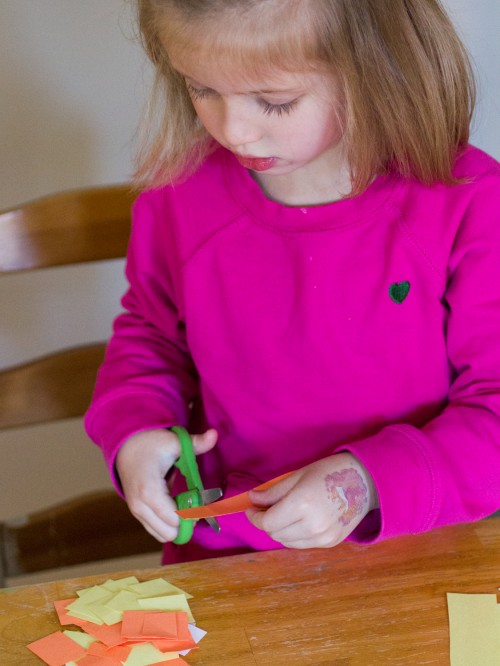 Now put glue onto the paper candy corn and glue the small squares in the correct area.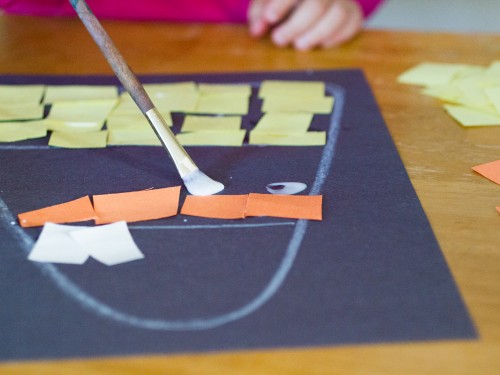 You can have your child paint the glue on with a paintbrush (like the picture) or just use a glue stick to attach the pieces.Cassidy's cute model mostly put the pieces on in order from bottom to top, but she did add a few pieces out of order.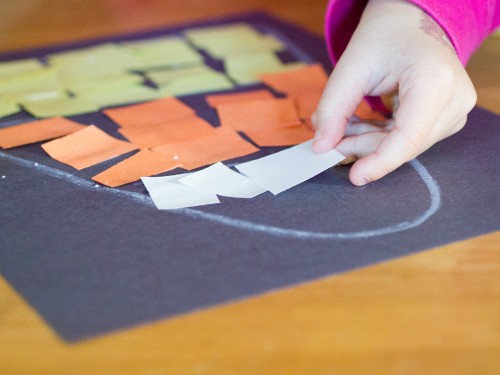 Here is what the finished product will look like.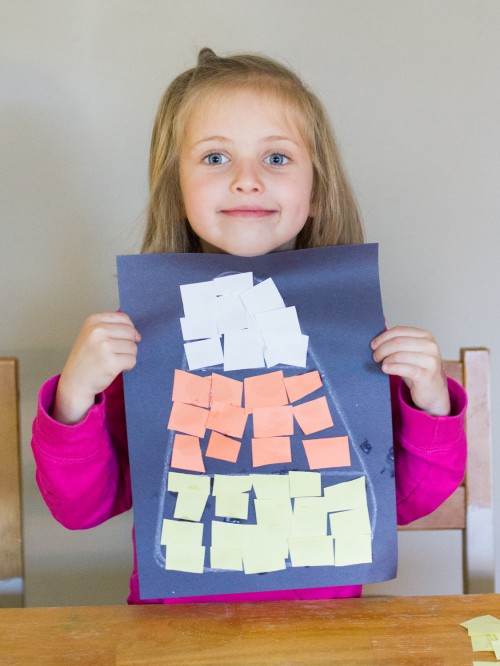 This craft is really fun for toddlers too. Smiley Man had a blast using glue, tearing paper, and generally making a mess. If you do this craft with toddlers, just be aware that they might not put all of the pieces in the right place. ;)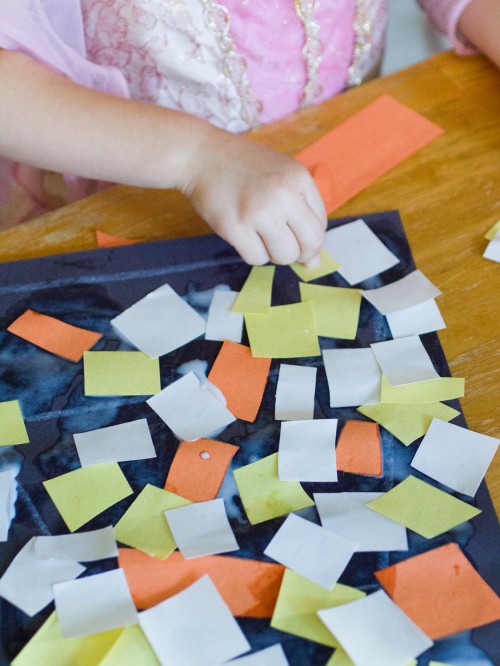 If your kids love this activity too much to stop after making one candy corn, make some other Halloween pictures like this pumpkin.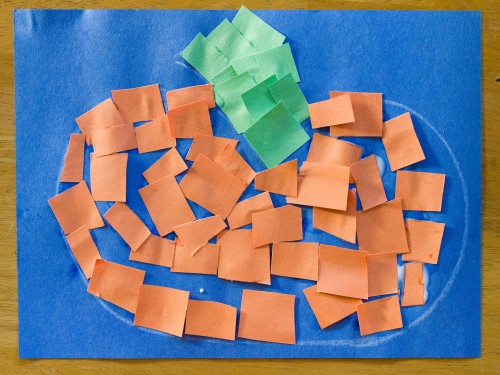 Use the same process as above, but with different colors of paper.
*A note about cutting versus tearing the squares: I had Little Bear tear the strips rather than cut them and he was slightly frustrated with it. He is a little OCD and I think he would have liked the activity better if he had just cut the squares. When Cassidy, the photographer, took pictures of this activity, her cute photo model did use scissors and Cassidy reported that she loved it. Using scissors does make a much more uniform end product as well. Be aware of these things and make the best choice for your child.