What is a fun math activity I can do with my preschooler to help them be excited for Thanksgiving?
Thanksgiving is probably my favorite season. It may help that it is just after my birthday… But I really do love it! Everything from eating delicious food to spending time with family and being extra grateful for what we have just makes it the perfect holiday! I wanted to come up with a simple math preschool activity to help them get excited for their Thanksgiving Dinner.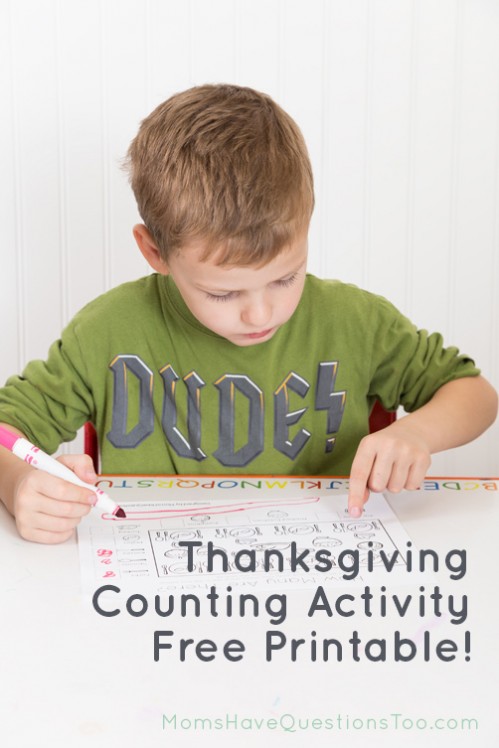 The concept here is pretty simple. Simply print off this Thanksgiving counting printable and have your child pick something to write with. A marker or colored pencil may help add to the fun of the activity :). Then, have your child count how many of each item listed is on the "table". Little Bear was intrigued by the fact that there were eight of all the plates, forks, knives and spoons. We talked about how you set the table and include those things for each person.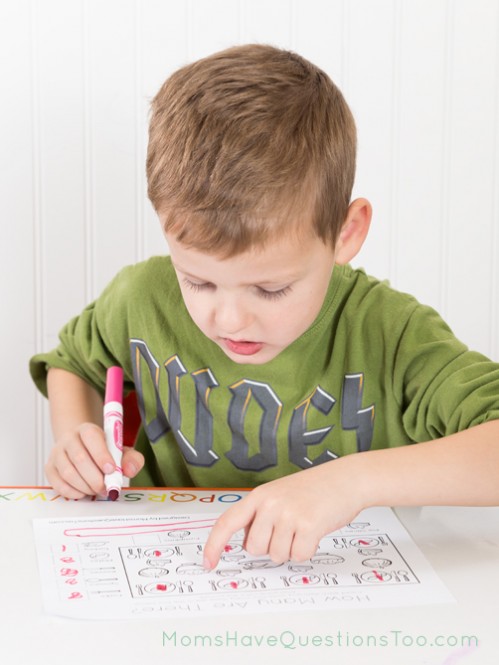 Little Bear had a fun time counting each of the items on the table. He marked off each item as he went to help with the counting. You can have your child do the same thing, or they can just color the picture when they are done. Hopefully this will be a fun preschool  activity for your child to get excited for Thanksgiving dinner, and a good way to add a little learning in too :).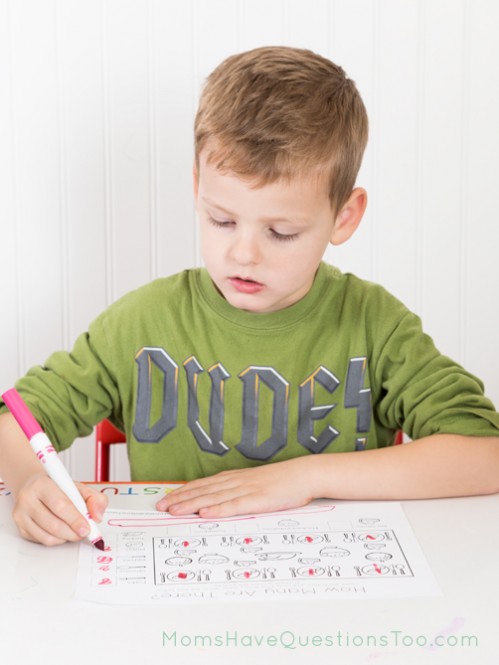 If you missed them, be sure to take a look at our other Thanksgiving posts!
[hr top]
We've found some fun people with great linky parties. You might just see this post linked up on one of these amazing sites!
No Time for Flashcards, Train Up a Child, Teach Beside Me, 1+1+1=1, Living Montessori Now, In Lieu of Preschool, ABC & 123, Sun Scholars, All Our Days, Frogs and Snails and Puppy Dog Tails, Homeschool Creations, 123 Homeschool 4 Me, Teaching Mama.