What are some delicious Valentine's Day food ideas I can make?
It seems most holidays for me revolve around food. Valentine's Day is especially one of those days. So, I wanted to share some Valentine's Day food ideas with you today!
Very first is one of my absolute favorite desserts. As you may remember from my bio I could pretty much live off chocolate. This is one of the most delicious chocolate desserts out there and it's pretty easy. You do have to plan in advance because it has to freeze completely before you can bake it. But, here it is…. Chocolate lava cake!
I originally got the recipe from Culinary Musings, but I made a few tweaks base on my experience.

Ingredients
1 Bar 85% Lindt Cocoa (about 100 grams) broken into pieces, you could also use 60% if you don't want it quite as rich
2 Eggs
6 TBSP white sugar, plus a little bit for coating the ramekins
4 TBSP butter (I've used both salted and unsalted and they work fine)
3 TBSP flour
1 TBSP sour cream
4 Oven safe ramekins (sometimes mugs will be oven proof too)
Directions
Coat the inside of your ramekins with butter and then sprinkle a little bit of sugar on the inside then set aside. Then, melt down the chocolate pieces in a double boiler (you can also put a glass bowl on top of a saucepan with boiling water). Avoid stirring the chocolate until it is melted. While the chocolate is melting whisk the eggs and 6 TBSP of sugar together in a medium sized bowl until pale yellow.
When the chocolate is completely melted remove from heat and mix in the butter. Then, slowly add the egg and sugar mixture. Add flour and stir until combined. Lastly, add the sour cream.
Pour the batter evenly into your ramekins and put in the freezer. You'll want these to freeze completely so overnight is best, but at least give it 4-5 hours.
To serve the lava cakes, preheat the oven to 375. Once the oven is preheated, remove the ramekins from the freezer and put them into the oven (don't let them thaw). Bake for about 13-15 minutes.
The edges will look cooked and the middle will look a little bit gooey. Remove from the oven and cool for 2-3 minutes. Then take a knife and scrape along the edges of the ramekin to loosen the cake. Place a small plate on top of the ramekin. Hold the ramekin with a hot pad and flip it over onto the plate. Lightly tap the ramekin then lift it off. You should have a nice cake with a runny, gooey center. Add a few garnishes (I recommend powdered sugar and strawberries) and enjoy!
If that sounds like too much work for you, do it anyway, it is so worth it! Ok, that may not be the thing you are looking for. So, here are some other creative Valentine's Day food ideas. Hopefully one of these will satisfy your sweet cravings!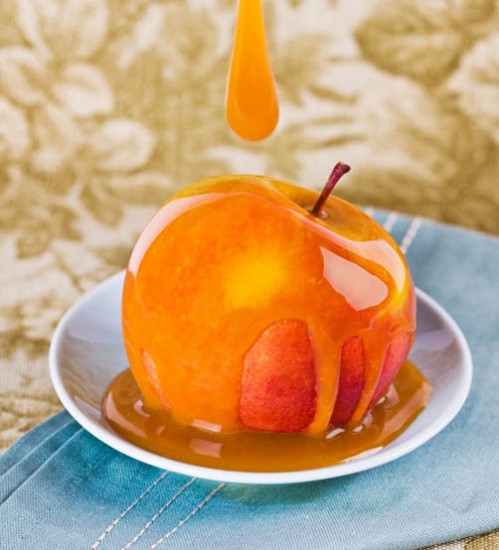 I can never get enough chocolately goodness (or really anything sweet for that matter) so please, please, please leave some comments with other delicious Valentine treats you love! I can't wait to try new delicious things. :)