What can a busy mom like me eat during the day? How can I be healthy when I'm trying to take care of my kids all the time?
Why is it so easy to take care of our kids and so easy to not take care of ourselves? I don't mean easy like simple, I mean easy like natural, intuitive, instinctive. Let me give you a little example from yesterday. I try really hard to make sure my kids get healthy food. It seems coming up with easy meal and snack ideas for them is much easier than ideas for myself. I serve them lots of fruits and vegetables, high protein foods, and lots of whole grains. Yesterday for breakfast my kids ate oatmeal with some Greek yogurt mixed in (whole grains and lots of protein). They also had milk and bananas. For lunch they had cucumbers and tomatoes, peanut butter and jelly sandwiches (whole wheat bread and a minimal amount of peanut butter and jelly), and grape juice with 100% juice. For a snack they had cheese cubes, whole wheat crackers, and water.
See? I try really hard to make sure my kids eat well. It's not simple and it does take effort, but it's instinctive to me. It's natural to make the effort because I'm a mom. That's what I'm programmed to do.
So, you'd think all that healthy eating would transfer pretty easily over to me, right? Yeah, I wish. Here is what I ate yesterday: fig newtons (behind the boys' backs), a banana, and a spoonful of frosting straight from the can. Agghghah, what is wrong with me? Now, before you freak out on me, this was not a typical day. I do usually eat better than this. Even if I don't have a perfectly balanced meal with food from each food group, I do usually eat actual food for breakfast and lunch. I often have a protein bar for breakfast and a burrito for lunch. Also, I am pretty good about drinking water because I happen to love water more than any other drink in the world.
The point is, why can't I just take care of myself as easily as I take care of my kids? I always get a nutritious breakfast for my kids, but then I go and do the laundry or wash the dishes rather than make myself a nutritious breakfast. By about 10:00 I'm starving and I'm usually craving sugar in a major way. If we have some kind of treat in the cupboards, then into my mouth it goes. Then, I feel hungry again by 11:00 because all I ate was a cookie or something and I usually deal with it by eating more sugar. Blast the sugar cycle.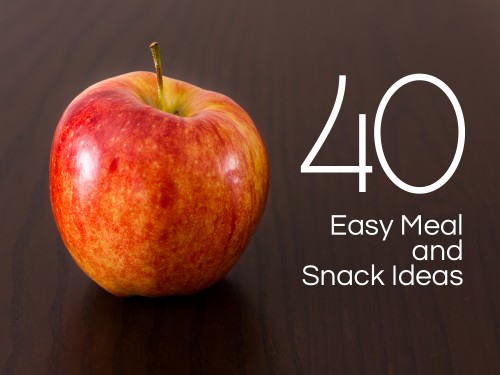 Well, today I have decided to conquer this problem. How will I conquer it, you ask. By having several nutritious and easy (this is key) foods on hand that I can eat. I came up with a list of easy meal and snack ideas that will help me eat better.
Breakfast Ideas (add a fruit whenever possible)
Protein Bar
Hard Boiled Egg
Whole wheat toast with a little peanut butter
Whole wheat toast with an egg on top
Breakfast burrito (eggs, salsa, cheese on a tortilla)
Homemade granola bar
Homemade oatmeal packets
Healthy cereal
Easy smoothie (1 C frozen fruit, ½ C plain yogurt (or Greek yogurt), 1 Tbsp honey or brown sugar, 1 tsp. vanilla) and deli meat rolls
Frozen microwavable sausage and whole wheat English muffin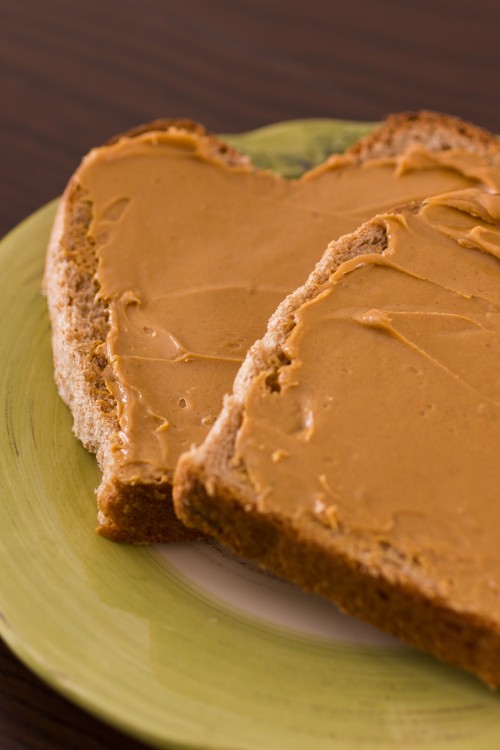 Lunch (add a vegetable whenever possible)
Burrito (fat free re-fried beans, shredded Colby jack cheese, and salsa on a whole wheat tortilla) – this is my favorite!
Salad from bag with kidney beans, frozen corn, and dressing on top (you can also use cottage cheese for a dressing, add a little crushed tortilla chips for some crunch and salt)
Turkey sandwich with tomato and lettuce
Skinny pizza (tortilla with spaghetti sauce and cheese sprinkled on top)
Hummus with crackers and celery sticks and carrot sticks
Leftovers!
Tuna fish sandwich
Beans covered in BBQ sauce with veggie side
Soup from a can (a healthy kind)
Chicken and cheese quesadilla (canned chicken and shredded cheese on a tortilla)
Sausage, cheese, tomatoes, and olives on a skewer or toothpick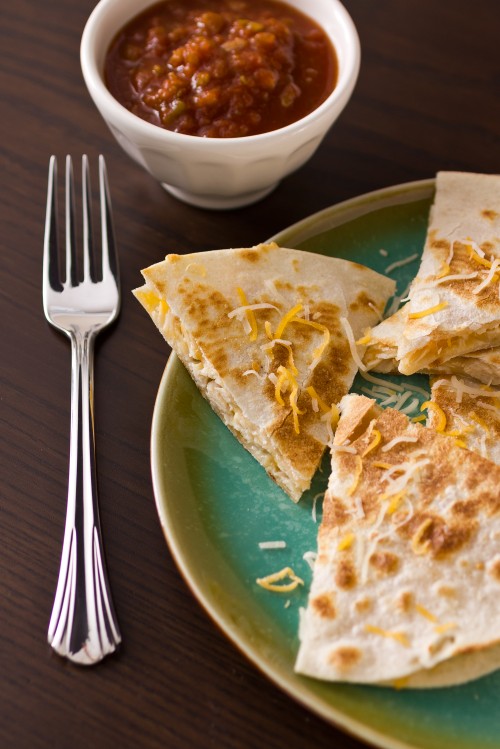 Snack
Baby carrots
Apple
String cheese
Handful of craisins
Cheese cubes
Cooked edamame (soy beans, Cassidy's favorite!)
Cucumber
Tomato (add a little salt and pepper if you like)
Whole wheat crackers
Raisins
Chips and salsa
Peanuts
Hard boiled egg
Greek yogurt
Popcorn
Pretzels
Cottage cheese and fruit
Deli meat rolls
Turkey jerky
Sunflower or pumpkin seeds
Mmmmm, now I feel like I need to eat a bunch of healthy food to make up for yesterday. Too bad it doesn't work like that. I'll keep you posted on how my eating habits are changing. If you have any other easy meal ideas, please share them in the comments. I need all the help I can get. Plus, I'm sure I'm not the only one who has this problem. ;)
Save on Groceries at Coupons.com!
Thanks to The Sunday Parenting Party for featuring us!