What kind of back to school clothes should I buy that will create cute school outfits?
The time has come for some back to school clothes shopping. Although my husband keeps reminding me that it's really only "to school" for us since this is Little Bear's first year of public school. I guess he forgets that I've been homeschool preschooling Little Bear for 3 years now. Alas, he is right that this is our first year for school clothes shopping, but I digress.
To get on with the point, I have been frantically looking for some great back to school clothes that will create nice outfits for boys. I am not an expert by any means, but I have picked up quite a few tips that I thought might be useful for my readers. This post is geared toward boys simply because I don't have any daughters. Although, I'm sure the principals are the same for girl's clothes.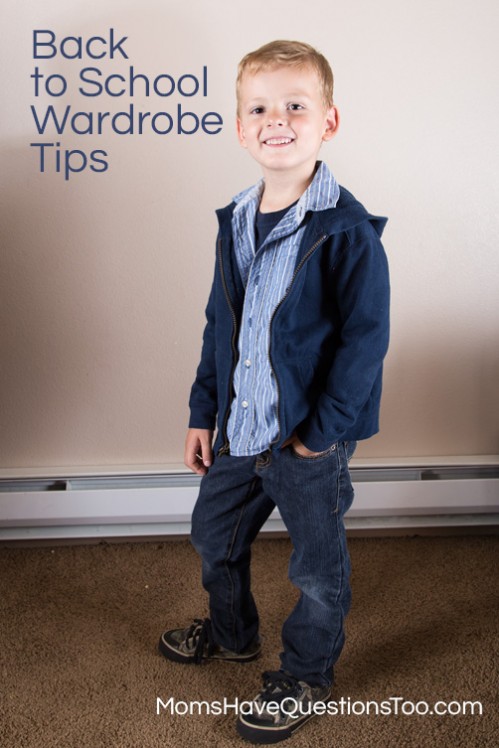 1. Choose a color scheme for your back to school clothes
I didn't really think this was necessary at first, but after looking at a bunch of outfits, I realized that layering is not only much easier, but also gets you way more out of each shirt, if all the colors coordinate somehow. This is not Little Bear's entire wardrobe, but these are all the pieces I used for the pictures below. Notice how the colors all look good together and certain colors (blue, for example) show up in lots of different pieces. I tried to use only a few pieces in the outfits below to demonstrate that you can create a lot of different outfits if you know how to layer effectively.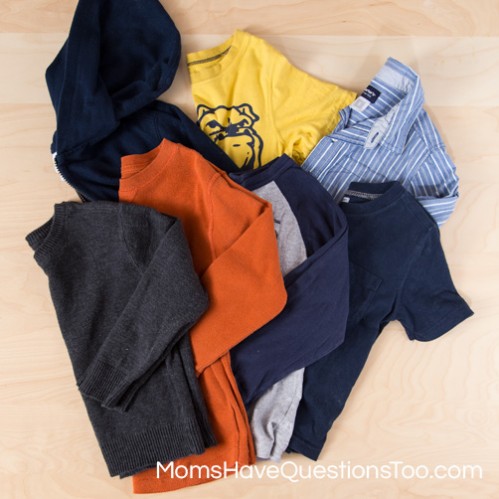 2. Never underestimate the power of a button up shirt
Look at these three different ways to wear a button up shirt. Notice that Little Bear is wearing the same button up shirt in all three pictures, but the outfits look very different.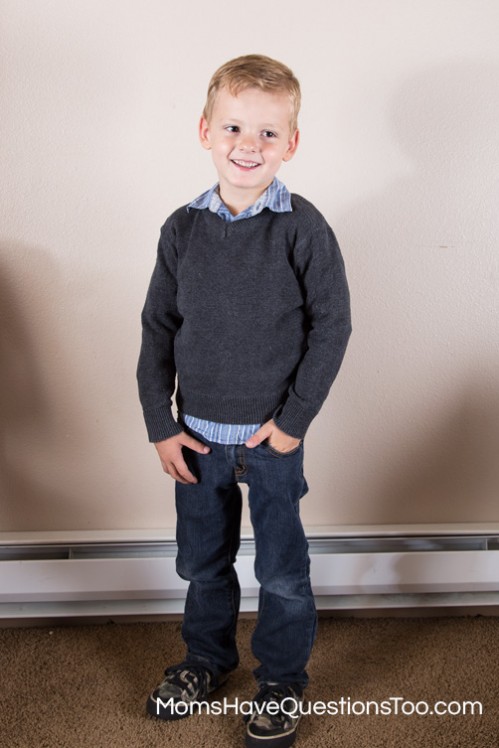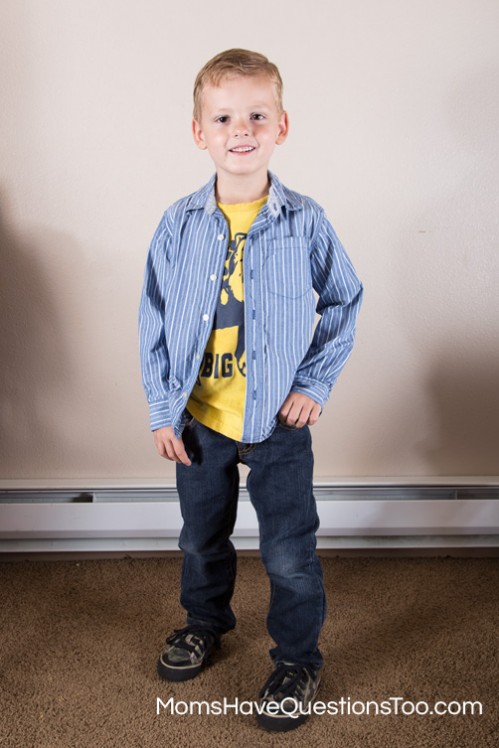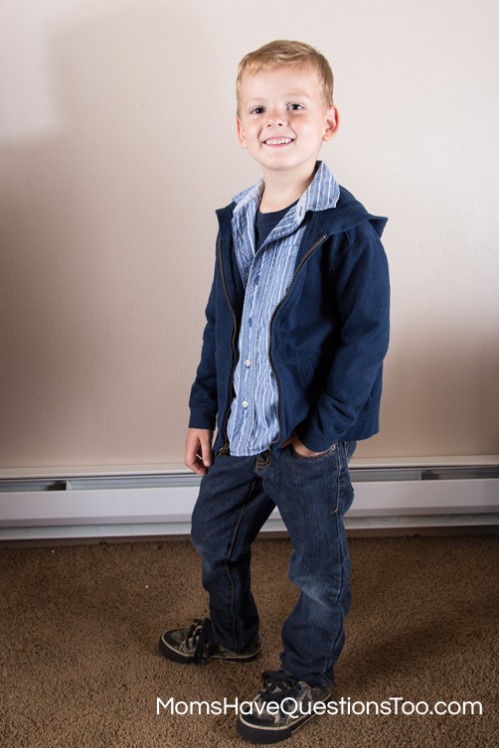 3. Plain shirts are good
Make sure you have shirts that look good on their own. Don't get something that only works when it is layered with something else. You want pieces that can stand alone and be layered. This baseball tee for example looks great on its own, plus it looks totally different when layered with a short sleeve tee.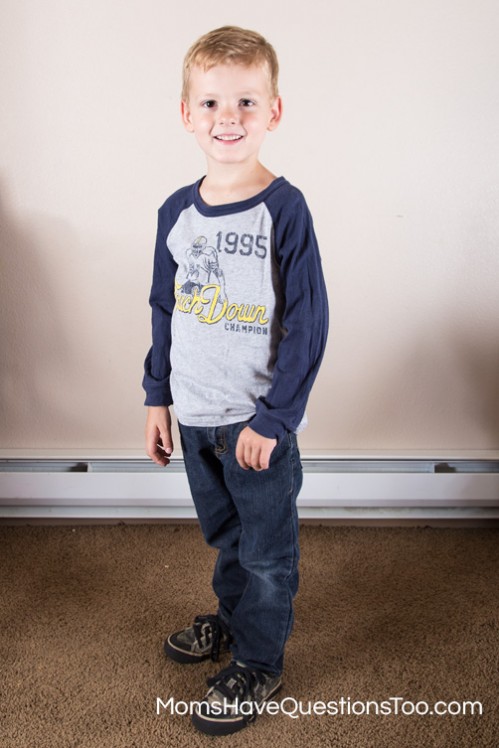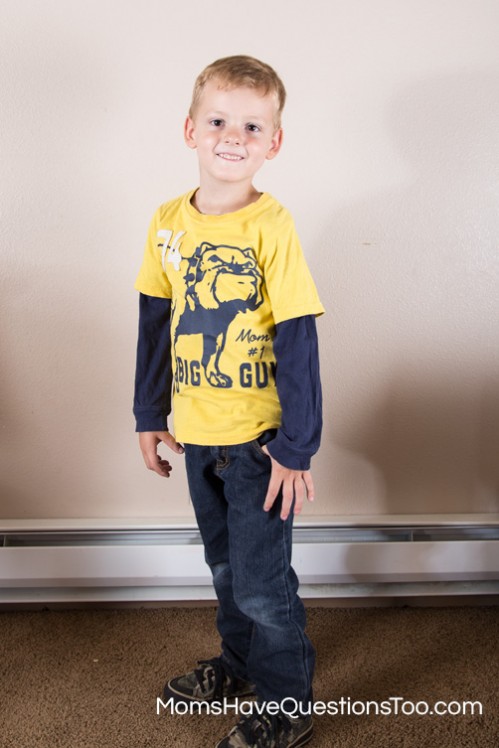 4. Jackets aren't just for outside
This concept was a little hard to convince Little Bear of. We had lots of discussions last fall about how he could wear a jacket inside because it was part of his outfit. It wasn't just to wear when it is cold outside. Luckily, I was able to convince him and now he can wear great outfits like these.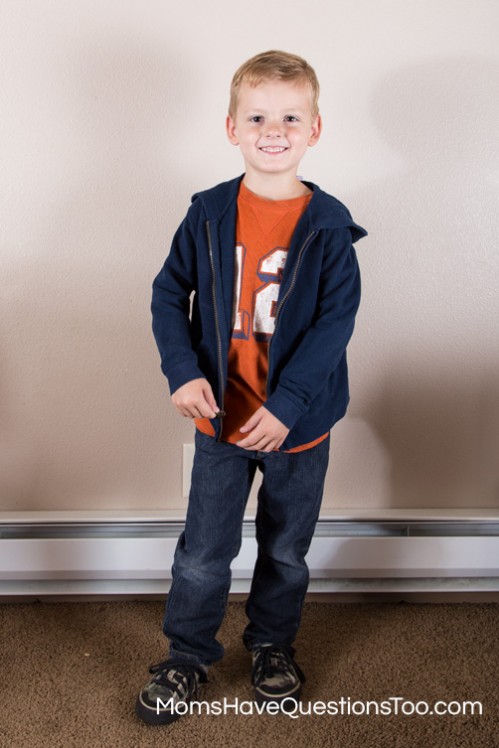 5. Pants can change an outfit a lot
Unfortunately, I don't have a picture of Little Bear in this because he could only handle so many outfit changes in one day. ;) Still, look at how these two outfits have a completely different look by only changing the pants. Don't just buy a bunch of jeans or a bunch of khakis. Make sure to buy a variety of pants to create a variety of outfits.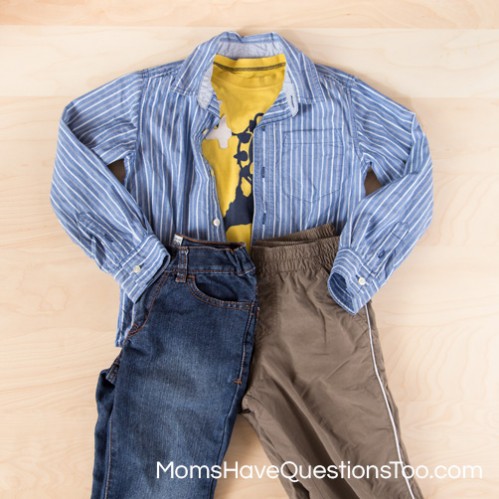 6. Just remember layering, layering, layering
More than anything, layering can take an outfit from plain, to put together. It's definitely okay to have outfits with plain shirts and pants, but just be sure to have the option to layer that shirt with a jacket, sweater, or button up to change things up a little.
If you are a visual learner like me, here are all of the pictures in one mash up.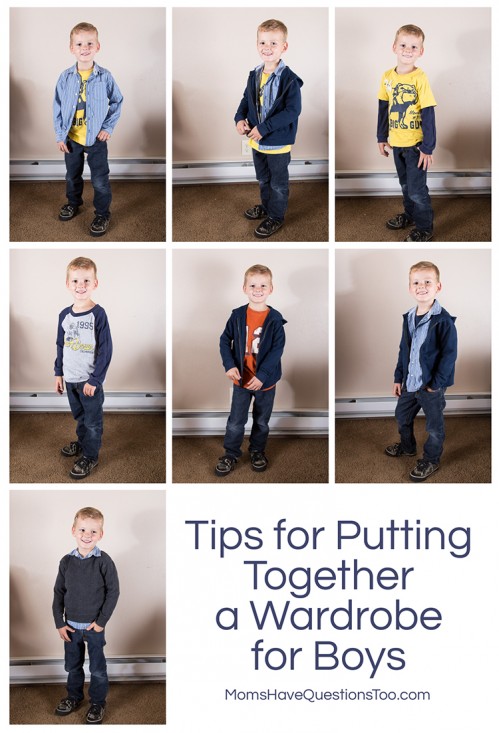 Finally, about a year or two ago I created a boy's wardrobe list. I have used this list to help build a wardrobe each year for my boys. I have added to it the more that I learn about clothing. I include all wardrobe items for the entire year (including swimming suit, Sunday outfits, etc.) I made a printable version for you and I hope that some of you will find it useful. Obviously your list might be a little bit different (your child might not need as many Sunday outfits for example), but you can always just cross off the items you don't need. This list was invaluable for me while shopping for back to school clothes.
Just FYI, I have 10 of most items (shirts, pants, and pajamas) simply because I want to have as few things as possible, but still only have to do laundry once a week. Call it lazy or call it brilliant, I find 10 is the magic number for this. :) Also, don't let this list be hard and fast. If your child needs more underwear, buy him more underwear. If you don't need as many pants, don't buy as many pants. Hopefully this wardrobe list will be a good guide and hopefully you can have some fun buying back to school clothes for your kids.