One of those cliche New Year's resolutions seems to be getting more organized. Although cliche, this is a goal I seriously set for myself. We moved into a new apartment just before Christmas, after almost a year of living with other people and having all of our things in storage. Let me tell you, after months of not having your own things you forget how much you have.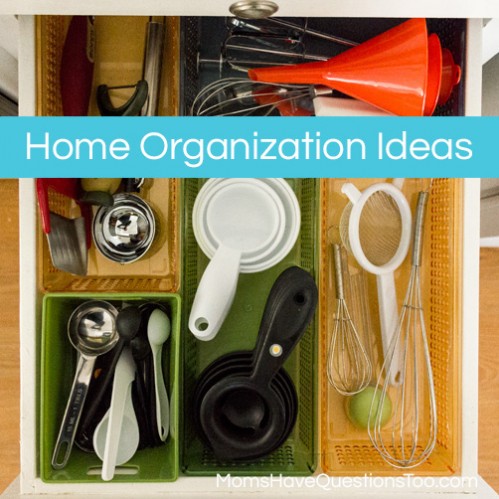 When we were starting to put things away I knew I wanted things to have a system and be clearly organized so I would know where everything was. It took a couple days for us to get things figured out and contained, but it was worth it. I have to say that it would have taken weeks except my wonderful husband took a lot of initiative and did a bulk of the work. While I like to be organized, I tend to just deal with clutter. He made sure we accomplished our plan to be all cleaned up and put together.
One of the ways I organized my drawers and shelves was by cutting down large cardboard rolls into smaller pieces. I found an awesome work table at Costco for about $50 (here is a picture of it). After several cutting projects in the past, I knew this would be a great purchase. Turns out it was! Using our Multi-tool my husband was kind enough to cut down these rolls for me. It was a lot of work but I love how it turned out! It was a great cheap alternative to buying drawer organizers. I also used it to store all of my scarves. It works really well and I can see all of my scarves at the same time (as opposed to being in a pile on a shelf or in a drawer).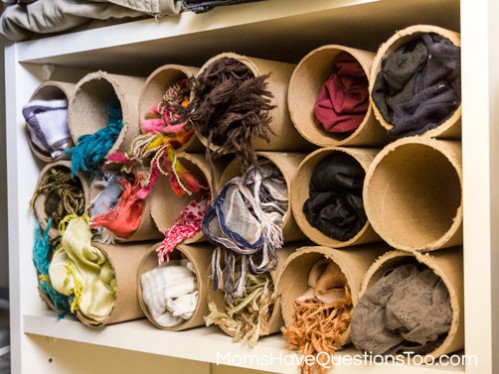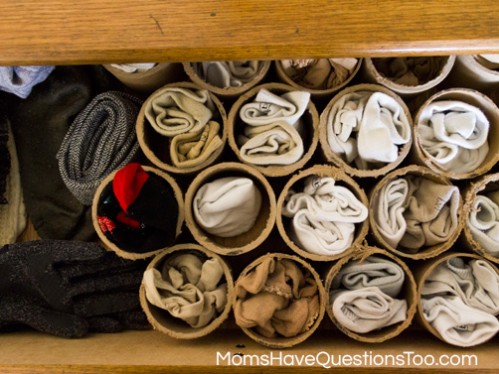 I know we don't usually make a point of advertising products to you, but I really have to tell you how much I love my Craftsman Multi Tool! It is seriously one of the best tools we've purchased. It has all kinds of uses around the house. We got a set at Costco that also included a cordless drill (here is a link to the drill) as well. The quality is great and we have used both items around the house quite a bit.
Ok, enough of the tools :). We bought two sets of these metal shelves while in our last apartment and they currently reside in our extra room. While they are super handy, I really wanted to have a solid shelf for my extra dishes (food styling props). I didn't want to have to buy wood for the shelves so I decided to try using cardboard. After I cut down the cardboard boxes we'd used to move to the correct size I realized they would be perfect! I had some fabric leftover from another project and decided to cover the cardboard with it to make it look nicer. I love how it turned out! Here is a little step by step of what I did:
Cut the cardboard to size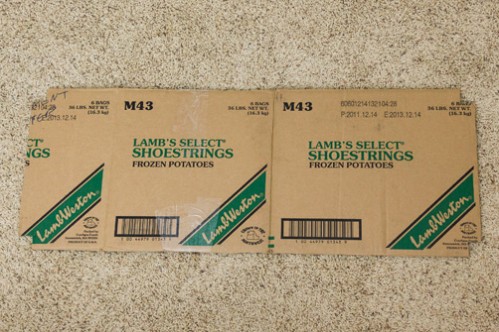 Hot glue the corners and sides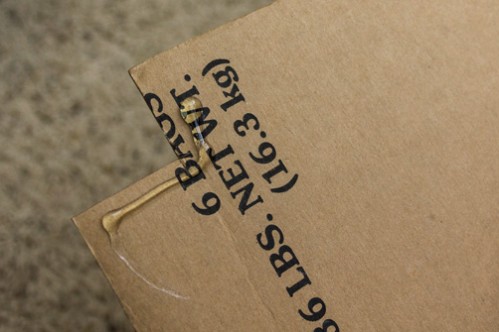 Finish up gluing all the sides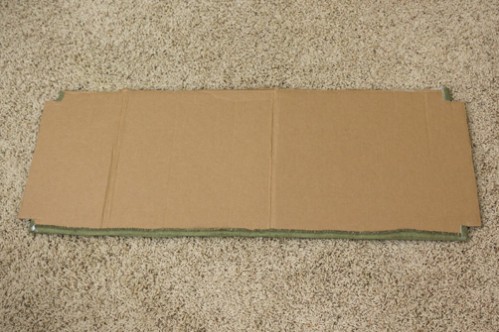 Voila!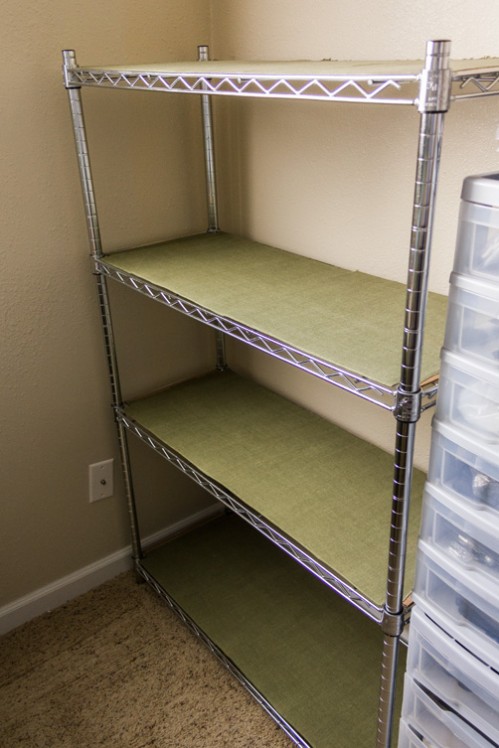 During the days we were organizing I also made about 5 trips to the dollar store. They have so many great items to help with organizing! Plus, they come in lots of fun colors! I had a bunch of random containers I had saved over the years so I tried to use those as well before purchasing new things. I'm a little bit addicted to cute containers :).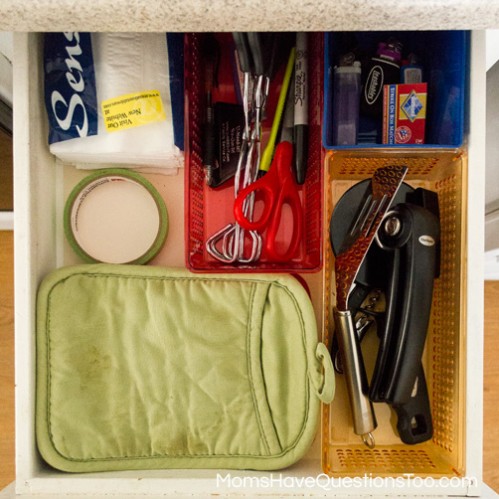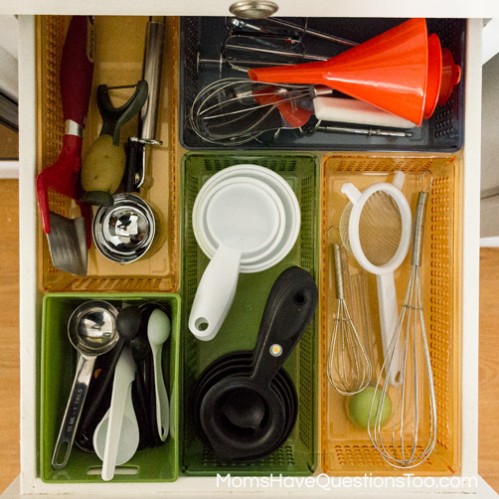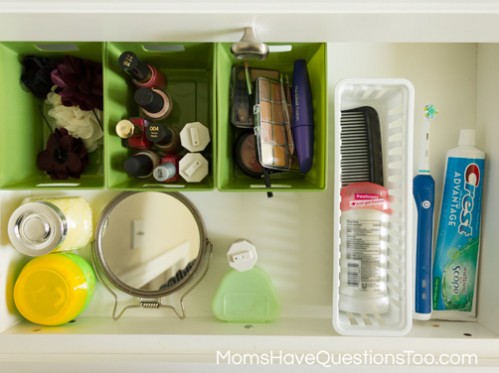 Needless to say this was a very time consuming project and it involved some creative thinking, but I am so glad we did it! As it turns out cheap home organization is possible! A variety of solutions are possible, you just have to figure out what works best for you. All of these little containers has really helped our house stay so much cleaner and it is much easier to find things.