Where can I find a nice, but inexpensive gift for Mother's Day?
It seems like Mother's Day always sneaks up on me every year, so this year I was determined to get ahead of the game. I have been searching out and brainstorming a bunch of inexpensive Mother's Day gift ideas and my list kept getting longer and longer. So, I did the only logical thing for a blogger to do; I turned my list into a post. Hopefully this list is helpful to you as you brainstorm your own Mother's Day gift ideas.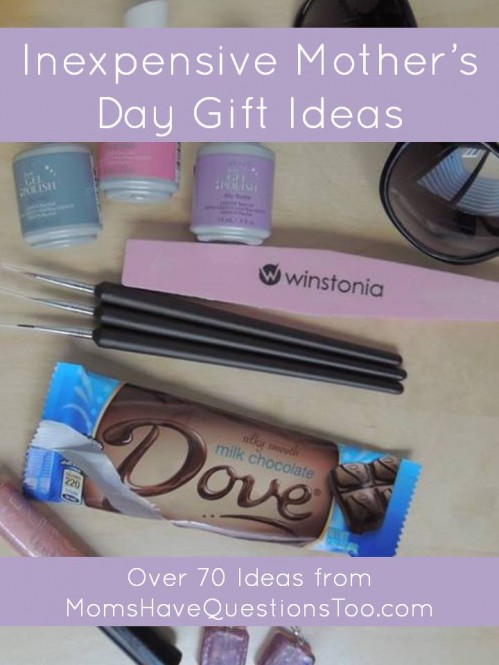 These gift ideas are separated according to who would be giving the gift. There is obviously some overlap, but in general I think of mother's day gifts from kids being homemade or "cutesy." I think of gifts from adults (whether adult children, adult grandchildren, husbands, etc.) as being more "sophisticated." If you have any other ideas to add to the list, feel free to add them in the comments!
Mother's Day Gifts for Kids to Give:
Mother's Day Gifts for Spouse or Adult Children to Give:
Other Posts You Might Like