What is a fun busy bag idea for my toddler that will strengthen his fingers?
This busy bag is super simple (if you know how to sew) and it's sure to entertain your child for awhile. You've probably seen the idea to make a fabric marble maze before. I've seen lots of different marble mazes with all different types of fabric. I don't have very specific instructions for the marble mazes that I made because I just kind of made it up as I went.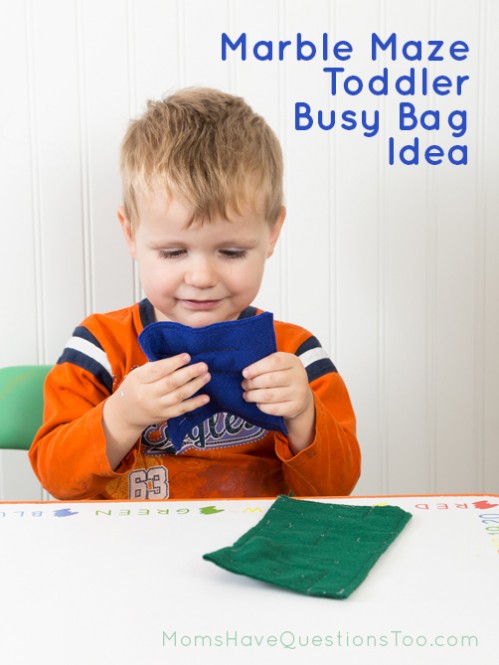 I started with two pieces of felt. I cut the pieces so that I would have two matching pieces from each color. Then, I drew on one side the maze that I would sew on. I know it would have looked better if I had drawn the maze with chalk or something that could be wiped off, but I used permanent marker and the maze still works just fine.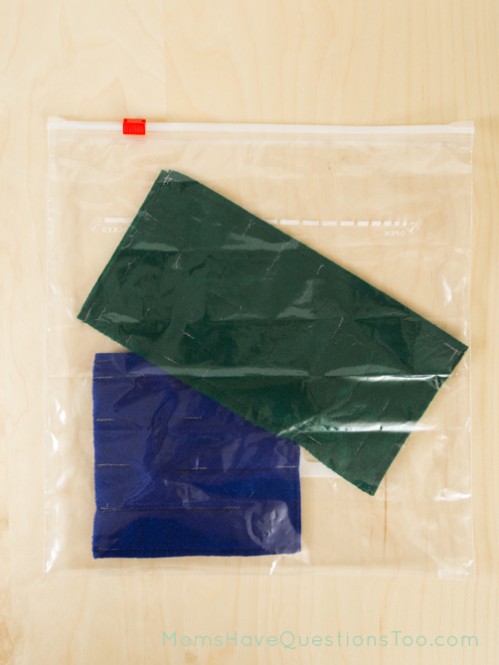 Next, I sewed the maze (on the lines that I drew with permanent marker). Be sure that you don't sew the sides yet because you still need to put your marble inside the maze. Once the maze lines were sewn, I put the marble into the maze and sewed around the edges.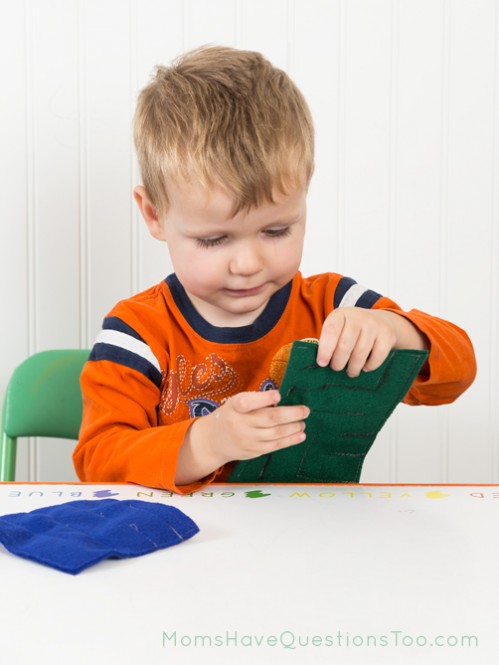 I also tried making a marble maze with a hot glue gun in case some of you don't know how to sew. Unfortunately, it was a miserable fail. If any of you readers is able to make a marble maze without having to sew it, I would love to hear about it.
To use this busy bag, simply have your toddler use his fingers to move the marble through the maze. I knew Smiley Man would be intrigued by the marble stuck inside the fabric, but I didn't realize how much fine motor practice this would give him. Since my pieces of fabric were small, I only made the spaces just big enough for the marble to pass through. This meant that it took a lot more finger strength for Smiley Man to push the marble through the maze. He could still move the marble through the maze without any help, but it took a lot more concentration than I realized it would. Luckily, I see this as a good thing because it is a busy bag after all. :)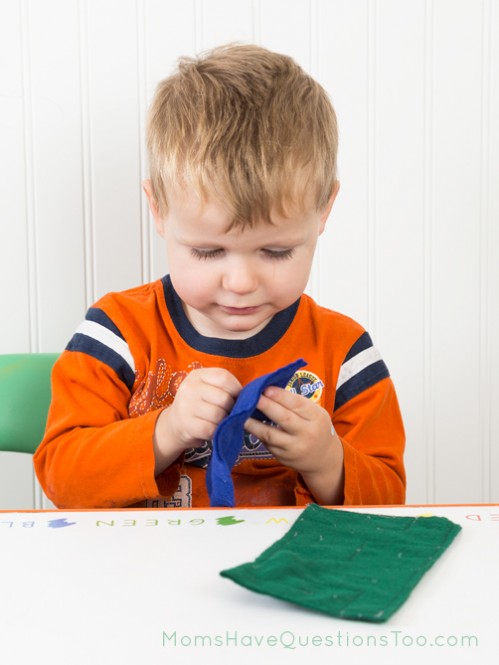 Other Busy Bag Ideas
*Want to see more themed activities like this for toddlers or preschoolers? Check out our store page where our toddler and preschool series are compiled into Activity Packs for only $1.99! The Activity Packs are full of lesson plans, printables, and a curriculum guide.
[hr top]
We've found some fun people with great linky parties. You might just see this post linked up on one of these amazing sites!
No Time for Flashcards, Train Up a Child, Teach Beside Me, 1+1+1=1, Living Montessori Now, In Lieu of Preschool, ABC & 123, Sun Scholars, All Our Days, Frogs and Snails and Puppy Dog Tails, Homeschool Creations, 123 Homeschool 4 Me, Teaching Mama.