This is week 3 of our pattern block series and Little Bear has really been enjoying the activities. We started with a pre-addition pattern block game and last week we made patterns with pattern blocks. So, for week 3 I thought we would do some plain old pattern blocks templates. I made 5 Spring pattern blocks templates which you can download for free in color or in black and white.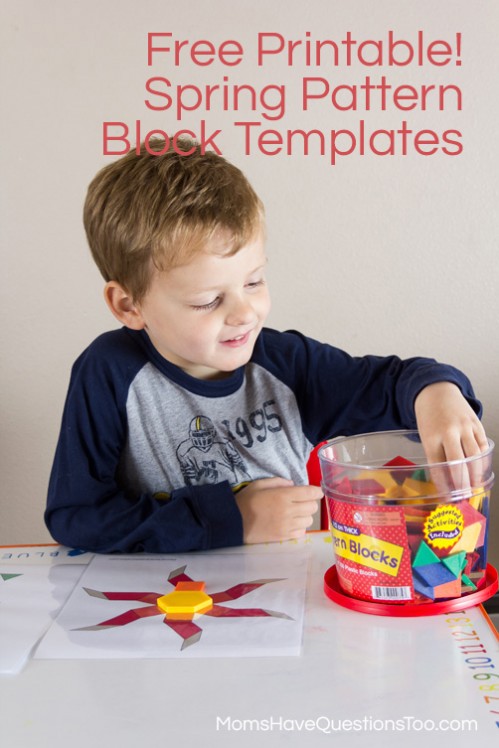 Little Bear had a lot of fun with these templates. His favorites were the caterpillar and the sun. He loved the way the sun was all twisty. Normally he doesn't like doing a bunch of pattern blocks templates in a row, but did all 5 of these spring templates in one sitting.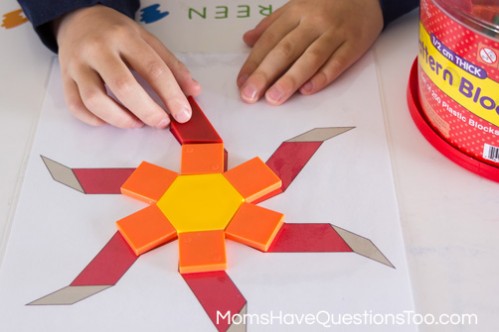 Using pattern blocks is a great way to get in some preschool colors and shapes practice. We talked about the names of the different shapes, their colors, and what attributes they have. Little Bear had a lot of fun identifying and placing the pattern blocks in the right place. This is also a fun pre kindergarten game you could use at a birthday party or preschool class party for spring.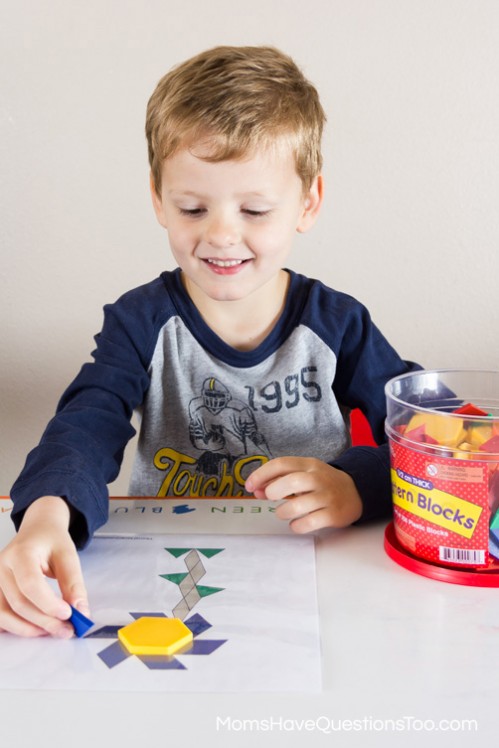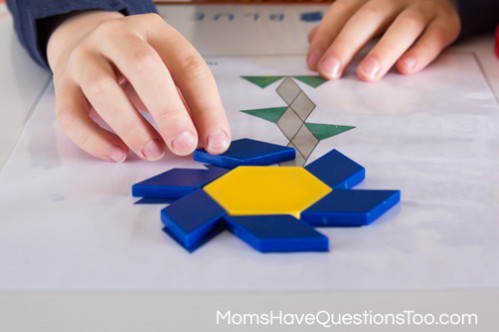 I laminated these free pattern block templates because it makes them much more durable. It does make the surface extra slippery though, which can be a bit frustrating to preschoolers. Luckily, Little Bear has lots of practice with pattern blocks and slippery templates, so I don't worry about it too much. If your preschooler is having a hard time with the slippery surface, don't laminate them. Instead, cover them with contact paper or cover the back of your pattern blocks with felt or even magnets.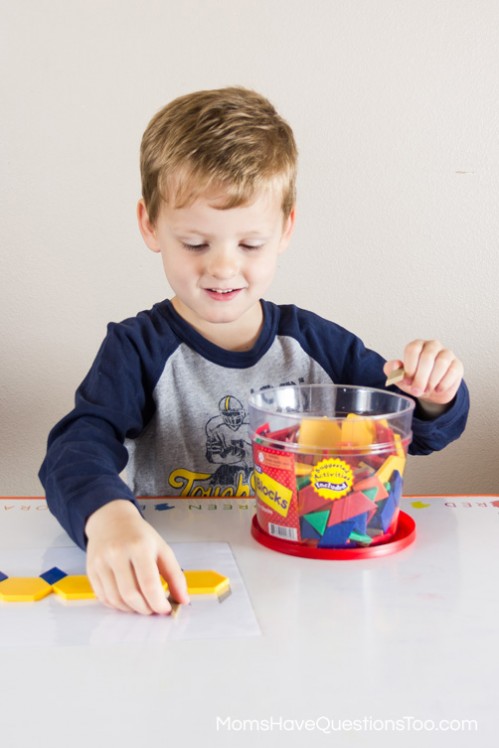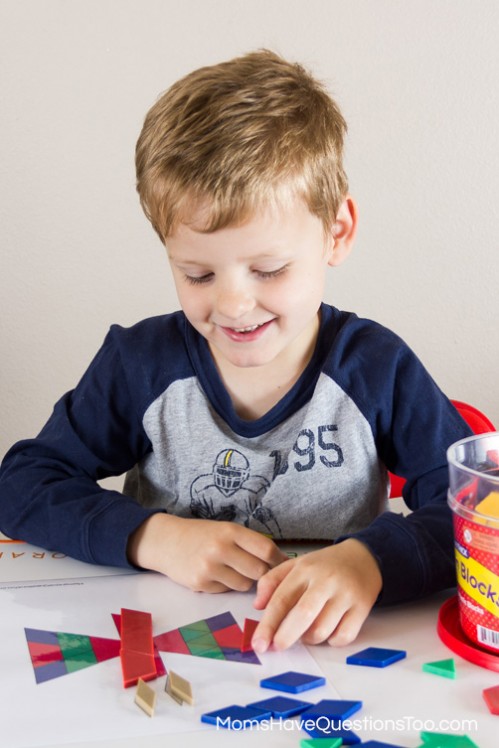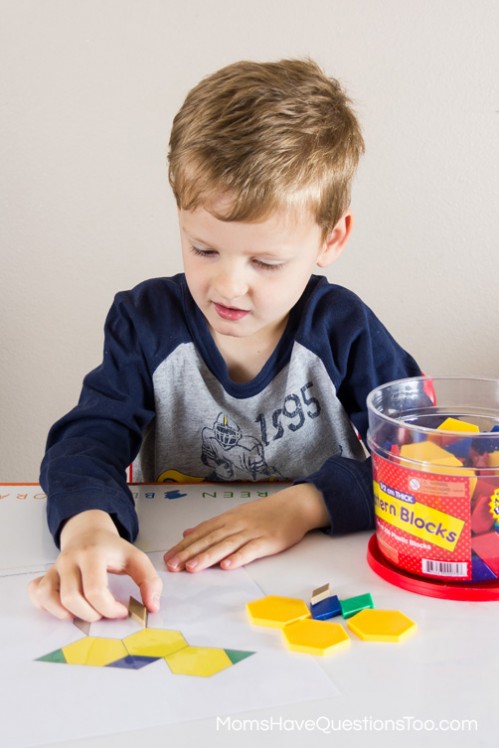 Enjoy these spring pattern blocks templates! Little Bear loves making pictures of things that he is starting to see outside (flowers, birds, etc.). Spring is always a fun time and it has made it extra special using these spring pattern block templates.
*Want to see more themed activities like this for toddlers or preschoolers? Check out our store page where our toddler and preschool series are compiled into Activity Packs for only $1.99! The Activity Packs are full of lesson plans, printables, and a curriculum guide.