What's a Halloween craft that will help decorate my house?
Get into the Halloween spirit with these darling Halloween tissue paper cups. It's a fun Halloween craft that does double duty as a decoration when it's done!
These tissue paper cups are so easy, especially if you have the templates from my Halloween Activity Pack (read more about it here).
Tissue Paper Cups Halloween Craft Steps
Use a glue stick to glue tissue paper to clear plastic cups. Use green for Frankenstein's monster, orange for the pumpkin, white for the ghost, and purple for the witch.
Cut out templates from pg. 15-16 of my Halloween Activity Pack.
Glue papers from the templates onto the correct cups. You could also use a sharpie marker to draw the faces on.
If desired, put a battery operated tea light under the cups for spooky decorations.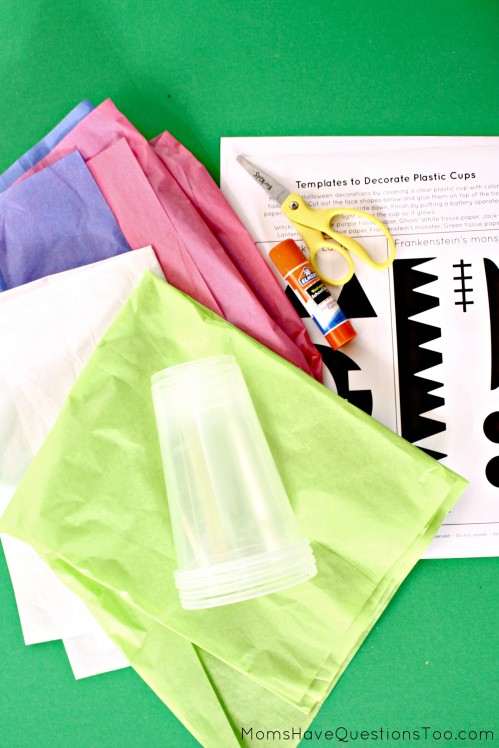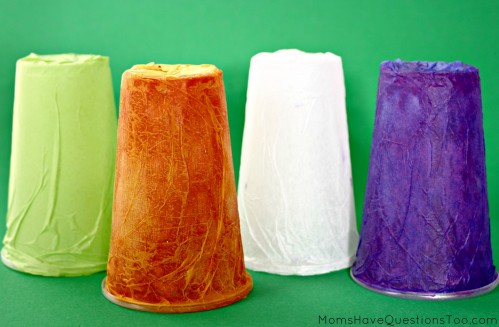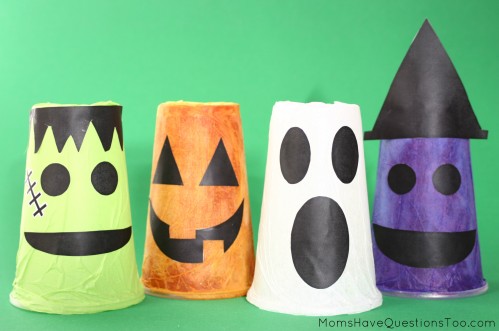 These cute cups have brightened up our home this month and every visitor I've had comments on how cute they are. I especially love turning on the battery operated tea lights when it starts to get dark at night. For more Halloween crafts, subscribe to Moms Have Questions Too. And don't forget to purchase a Halloween Activity Pack so you can get this craft and many more!
Other Posts You Might Like