What are some traditions that make Christmas an extra special time of year?
Christmas is the most wonderful time of year at our house. One of the things that make Christmas so fun and exciting is all the traditions that go along with Christmas. Here are some Christmas traditions from Kirstylee and Cassidy.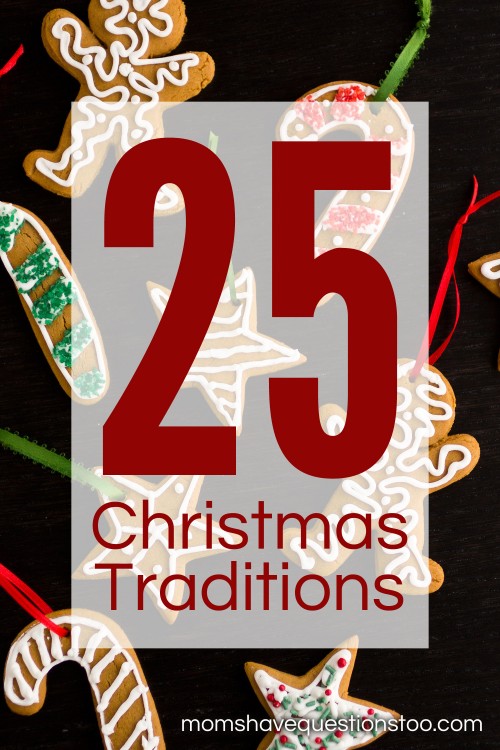 Kirstylee
Traditions for the Christmas Season:
Our most recent tradition that we have started is that we buy one new Christmas CD every year. We have one so far. ;) We will be getting one for 2012 soon, though.
We always pick at least one night where we drive around and look at Christmas lights. If we are in Utah, we like to see the lights on Temple Square. The night always ends with donuts and hot chocolate.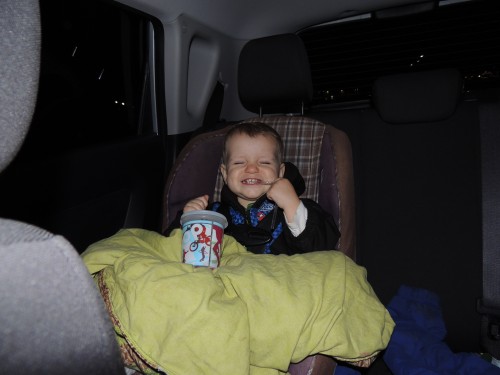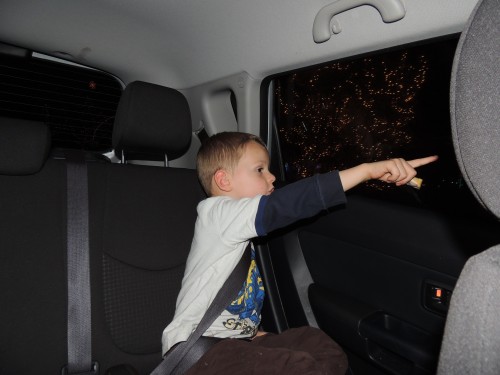 We decorate sugar cookies and gingerbread houses at some point in December. We use graham crackers for Gingerbread because I'm not much of a baker, but we always have a blast anyway.
To enjoy the Christmas season, we do lots of Christmas crafts during December, have a pine scented candle burning, go Christmas caroling to neighbors and in a local hospital, and get a picture with the Santa at the mall.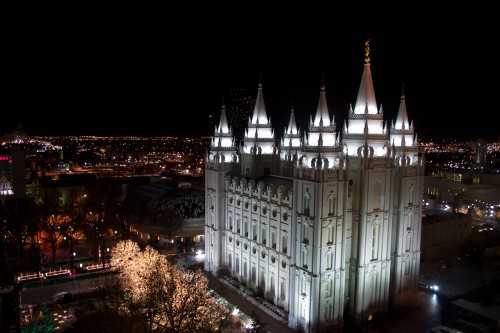 .
Traditions for Christmas Eve and Christmas Day:
We eat appetizers for dinner on Christmas Eve. Some of our favorites include cheese, crackers, and summer sausage, clams and oysters on crackers, cheese balls of every kind, BBQ bacon water chestnuts, vegetable tray, and fruit with fruit dip.
Lots of people get pajamas on Christmas Eve. Mr. Remarkable and I decided that we wanted to be a little different, so our kids get slippers on Christmas Eve, but they usually get some pajamas too.
Growing up, we always acted out the Nativity (with costumes ranging from towels and bathrobes to realistic sewn costumes). Someone always read Luke 2 as we acted out the story. In my little family of four, we don't have enough people to act out the Nativity. However, we always tell the story and use our ceramic nativity to "act" out the parts. Hopefully when our kids get bigger and/or we have more, we can actually act it out.
One of my favorite Christmas Eve traditions when I was growing up was doing my hair in rags with all of my sisters. I don't know why it was so fun to curl our hair the old fashioned way, but we always loved it. Plus, if it turned out looking hideous, it didn't really matter because we were just going to be home all day and no one but family would see us.
On Christmas morning, our kids come into the family room and see the wonderful tree and presents and everything while we record their sweet faces. They open their stockings and Santa gift first, one at a time, and then all the other gifts are opened. Only one person opens a gift at a time and everybody watches that person and is excited for them.
At our house, Santa brings ONE gift for each person. Yes, just one. The Santa gift is always the biggest and most awesome gift, but there is only one. Santa also brings a stocking for each person that is filled with all kinds of goodies (chapstick, oranges, candy, nuts, toothbrush, DVDs, small toys, etc.) I am trying really hard to keep Christmas minimal now so that minimal is still expected later on. So far, the boys still love Christmas. Plus, they get presents from mom and dad and from brother, not to mention from cousins, aunts and uncles, and grandparents. At our house, Christmas morning is fun because the boys get to play with their new toys, not because they get to open more and more and more and more and more toys. It's also fun because we have a big breakfast and sing Christmas music all day long and play games as a family and talk about the Nativity and how blessed we are to know of Christ. And, it's also fun because the boys get to eat as much candy as they want for just one day.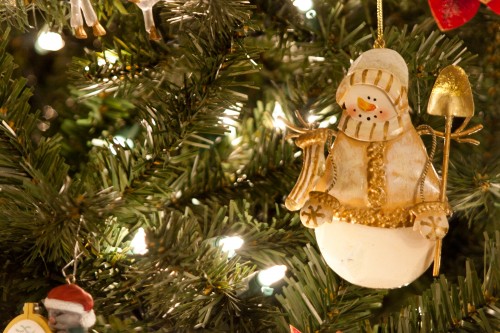 .
Cassidy
Since Kevin and I don't have kids, we rotate whose family we spend the week of Christmas with each year. We currently live near my family so we tend to do some of my family traditions every year. Each of our families has different traditions but all are great and I love that we get to do both because they are different.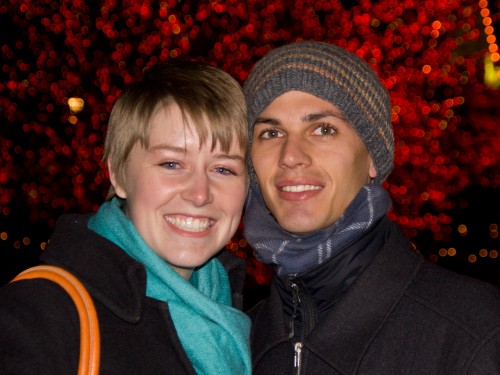 Setting up the tree and decorating is always accompanied by Mint M&Ms and Christmas music. Mint M&Ms accompany just about every Christmas activity it seems…
My mom has always has a Nativity set that kids can play with. We absolutely loved playing with this as kids. Check back next week because we'll have a post about a nativity set you can make for your kids to play with!
Something my family also loves to do is eat the store bought sugar cookie dough with pictures on it. I am not a fan, but everyone else in my family loves it!
At Kevin's parents we always have these delicious mint chocolate cookies. I don't know what they are exactly but they tend to be gone quick! So delicious!
Every year growing up we would get a new Christmas ornament from somewhere we'd visited that year. Starting this year my mom is going to knit each of us (each child's family) a new ornament. This year's was a cute little Elf. I will probably be sharing more about that later :)
We also have a large collection of Christmas books that we read in the month of December. When we were little my mom would wrap them up and we would open one each day until Christmas.
I absolutely love the When My Heart Finds Christmas CD by Harry Connick Jr.! This is my Christmas soundtrack. I would be fine listening to just this CD for all of Christmas. (PS… If you don't have it you should totally buy it! Just my personal recommendation but it really is amazing!)
We go see the lights, nativity and Christus almost every year at Temple Square. When we are visiting Kevin's parents we will sometimes go visit the St. George Temple and see the lights there (also very beautiful!).
One activity we do from time to time is have a Christmas craft day. The cute gingerbread ornaments in the very first photo were from our craft day last year as are the ornaments featured in the 75 Inexpensive Gift Ideas post. My family is very crafty so we always come up with something fun!
Both our families plan family activities to do around Christmas that are not necessarily Christmas related. We've gone bowling, seen movies, gone out for a nice dinner, done a service project and more.
Speaking of service… we always find someone in need and donate whatever we feel we can to them. This year we are giving to a service project my cousin is doing for families in Guatemala. If you want more info visit this post about his effort to build homes for families in Guatemala.
Another service thing we do actually involves our whole neighborhood. The neighborhood Kirstylee and I lived in growing up was a new development. Each year more and more houses were built. My parents were one of the first 3 homes in the development. They decided, along with the other neighbors, that instead of exchanging gifts with each other they would all donate goods to a local cause. Then, the Monday after Thanksgiving they gather in someone's garage (or driveway if the weather is warm enough) and bring the items they are donating. The "host" family decides what local cause the neighborhood will give to and also provides a few treats and hot chocolate on the donation night. We have donated a variety of things from clothes to food and money. It is a great way to give back to the community and not feel obligated to give gifts to all the neighbors. Everyone has agreed they feel their money is spent much better this way. Several of the neighborhood boys have used this neighborhood donation in conjunction with their Eagle Scout projects.
One Christmas Eve tradition is to have a  "Jerusalem Dinner". We sit on blankets on the floor. We eat foods that are similar to what they would have had when Christ was born. The meal usually consists of: pita bread, fish, cheese, oilves, grapes, nuts, a variety of dried fruit, and water.
Following the Jerusalem Dinner we will act out the Nativity story (as much as people are willing to (: ) and sing hymns as they fit into the story. You can visit this website for a "program" that is similar to what we do. (The program outline is toward the bottom of the page)
Another Christmas Eve tradition is to play a lot of games. We love card games as well as dice games and board games. Also, there is a very small gift ($5 or less, provided by the parents) for each person. Each year the gifts have a theme and each year the game to decide which gift you get is a little different. We have done dice games, passing games, etc.
Sometimes on Christmas Eve and Christmas day we will visit my grandparents house with all my cousins. We usually have salami, crackers, cheese, etc. On Christmas Day we exchange gifts with the cousin whose name we drew at Thanksgiving.
On Christmas morning, for as long as I can remember, we walk out into the living room to the song The Blessed Dawn of Christmas Day (From the Harry Connick Jr. Album. See! I told you I love it!). We find the present Santa left (or, since we are all adults, our "big" gift from my parents) and a stocking with a fun assortment of little things. We always get our own bag of Mint M&Ms in our stocking.
On Christmas Day, after exploring out stockings and seeing everyone's big gift, we exchange other presents, opening them one at a time so everyone can see what the others get. We tend to go in age order but that isn't a very strict rule.
The rest of the day is spent enjoying each other's company. We eat (something easy to fix), play games, take naps, and listen to Christmas music. It is a day that is very family centered.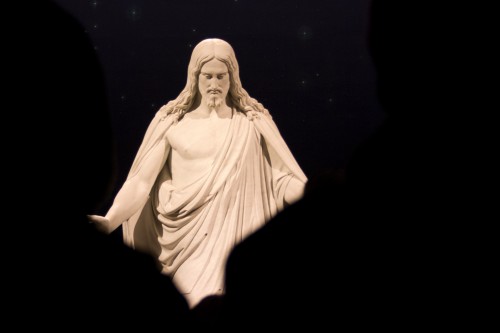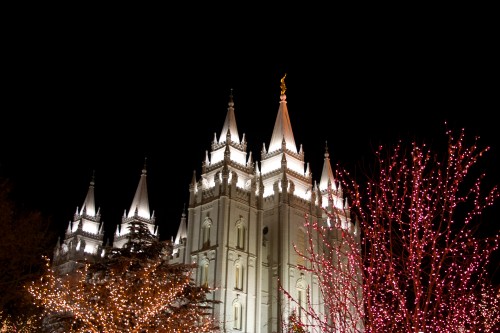 We would love to hear about your family traditions! Please leave a comment with your story!
You might also enjoy some of our other posts: